Are you searching for a way to protect your online activities without spending any money? and for your kind information, its too much risky but We've tested some of service providers and compiled a list of the top free VPNs available, allowing you to browse securely on your Windows PC or laptop.
The Windows store is flooded with free VPNs that claim to provide top-notch security and lightning-fast speeds without any cost. Unfortunately, these claims often fall short of reality. Free VPN for Windows come with significant limitations, including tiny data caps, intrusive ads, and sometimes a lack of proper security protocols. Some of these free VPNs even go against their promises by collecting and selling users' personal data to third parties.

But don't fret, we are here to introduce you to the best free VPN for Windows 11. To ensure we offer you the finest solutions, we have extensively tested numerous VPN providers for compatibility, security, server options, streaming capabilities, and more. In this article, we will discuss premium VPNs that come with free trials and solid money-back guarantees, as well as 100% free VPNs for Windows 11.
Verified and Tested Free VPNs For Windows
These top 5 free trial VPNs for Windows 10 and 11 offer various features and functionalities, making them popular choices among users. Let's delve into each one to understand what sets them apart:
NordVPN: Unleash Your Windows 11 Potential @ $3.99/month
Surfshark: Surf the Web with Surfshark Free Trial! @ $2.69/month
PureVPN: Multi-User Security for Windows 11 @ $3.99/month
Atlas VPN: Windows 11 Made Simple @ $1.83/month
ProtonVPN: Windows 11 Privacy Unchained @ €4.99/month
Overall, it's essential to keep in mind that they often come with limitations and may not provide the same level of security and performance as paid VPN services. For comprehensive security, advanced features, and unrestricted access to all servers, a premium paid VPN like SurfShark remains the best option.
How To Download, Install and Use Free VPNs For Windows
Installing a free VPN on your PC is a simple and straightforward process. Just follow these steps:
Visit the official website of your chosen VPN provider, such as NordVPN (currently 66% off), and download the Windows app.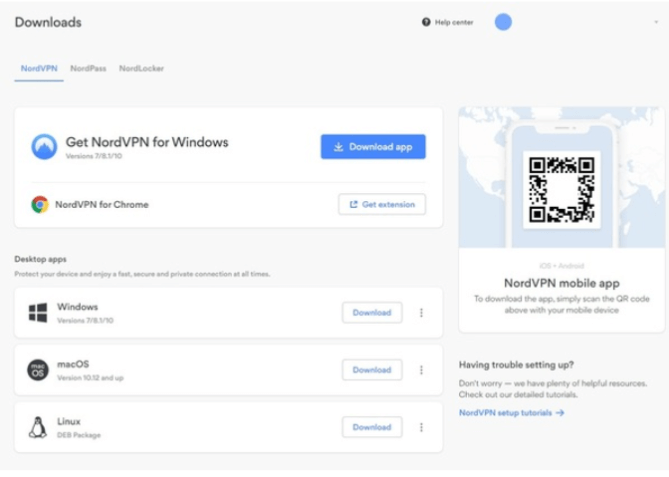 Locate the downloaded file in your Downloads folder and double-click on the NordVPN Install file.

Grant the app permission to make changes to your device and then follow the on-screen instructions to complete the installation of NordVPN.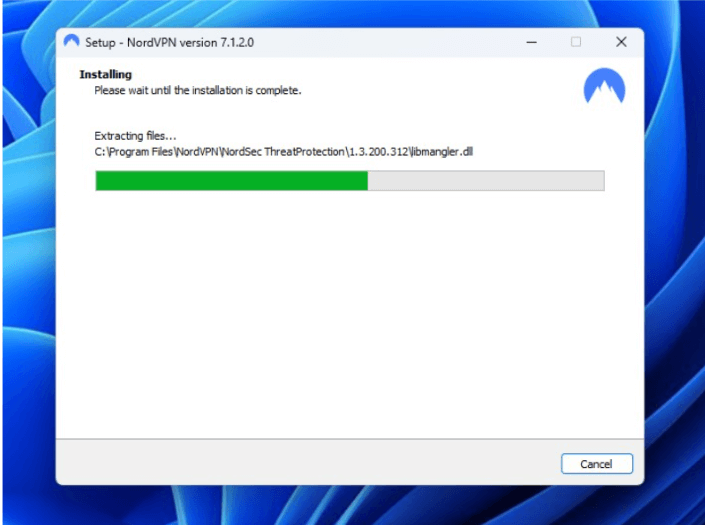 Once the installation is finished, log in to your NordVPN account.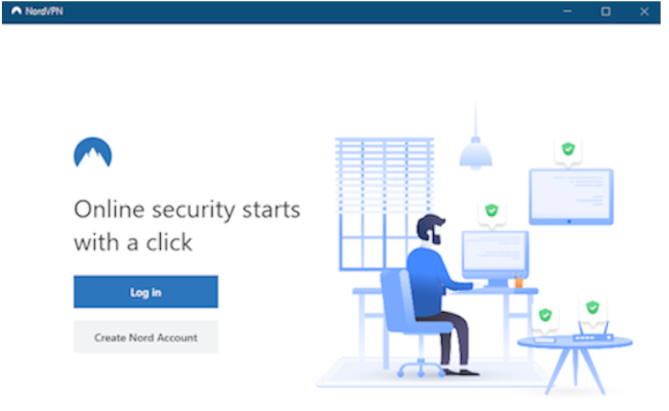 Now, you have the freedom to connect to any server of your preference and enjoy secure and private browsing.
Are Free VPNs Secure and Reliable For Windows 11?
Free VPNs and paid VPNs on Windows 11 exhibit some characteristics regarding security and reliability.
Limited Security Features: Free VPNs on Windows 11 may lack essential security features like strong encryption protocols, leaving your data vulnerable to potential threats and attacks.
Logging and Data Selling: Some free VPN providers on Windows 11 might log your online activities and sell your data, compromising your privacy and defeating the purpose of using a VPN.
Slow Speeds and Bandwidth Restrictions: Due to the large number of users sharing limited server resources, free VPNs on Windows 11 may result in slow connection speeds and bandwidth limitations, hindering your online experience.
Intrusive Advertisements: Free VPNs on Windows 11 often rely on intrusive advertisements to support their services, leading to a less pleasant browsing experience and potential security risks from malicious ads.
Unreliable Connection: Free VPNs on Windows 11 might suffer from frequent disconnections or instability, making it challenging to maintain a stable and secure VPN connection.
Blocked Streaming Services: Free VPNs on Windows 11 might not reliably unblock popular streaming services, limiting your ability to access geo-restricted content.
Questionable Jurisdiction: Some free VPN providers on Windows 11 might operate in jurisdictions with weak data protection laws, potentially exposing your data to government surveillance or other risks.
Some Useful Advantages Of Windows 11
Conversely, paid VPN services on Windows 11 offer the following advantages:
Advanced Security Features: Paid VPNs on Windows 11 invest in robust security features, including strong encryption and additional security protocols, to protect your data and online activities.
No-Logs Policy: Reputable paid VPN providers on Windows 11 adhere to strict no-logs policies, ensuring that your online activities remain private and confidential.
Faster Speeds and Dedicated Servers: Paid VPNs on Windows 11 usually offer faster connection speeds and have a more extensive network of dedicated servers, leading to better performance.
Responsive Customer Support: Paid VPNs on Windows 11 provide dedicated customer support, offering assistance whenever you encounter issues with the service.
Unblocking Capabilities: Paid VPNs on Windows 11 are more likely to reliably unblock streaming services and bypass Geo-restrictions, enabling you to access content from around the world.
Transparent Practices: Paid VPN providers on Windows 11 are generally more transparent about their operations, security measures, and data-handling practices.
While Windows 11 might offer some native VPN-related features and improvements, such as better integration and enhanced security, the fundamental differences between free and paid VPNs persist. Regardless of the operating system, using a reputable paid VPN service on Windows 11 will ensure a safer, more reliable, and overall better VPN experience compared to free alternatives.
Comparison Between Free and Paid VPNs For Windows
Here's a comparison table of the top 5 free VPNs for Windows:
| | | | | | |
| --- | --- | --- | --- | --- | --- |
| VPN Services | Prices | Works with Netflix | Smart DNS | Data Limit | Standout Features |
| Atlas VPN | Free | No | No | Unlimited | Unlimited data and Free to use |
| ProtonVPN | $3.99 / month (Free plan) | Yes | No | Unlimited | Strong encryption and No data logging |
| NordVPN | $6.67 / month | Yes | Yes | Unlimited | Vast server network and High-speed connections |
| Surfshark | $2.49 / month | Yes | Yes | Unlimited | Unlimited devices and CleanWeb feature (ad and malware blocker) |
| PureVPN | $3.33 / month | Yes | No | Unlimited | Split tunneling (selective VPN routing) and DDoS protection and dedicated IP (add-ons) |
Note:
"Works with Netflix" refers to the ability to access Netflix content from different regions.
"Smart DNS" allows you to unblock geo-restricted content without encrypting your connection.
Data limits for free VPNs may vary, and they often come with restrictions or limitations.
Paid VPNs typically offer more simultaneous connections and a broader range of features.
All paid VPNs mentioned provide a money-back guarantee, ensuring users' satisfaction.
How We Finding The Reliable VPNs For Windows
Finding the most suitable free VPNs for Windows 11 can be challenging, as not all of them meet the necessary criteria. To identify the best options, we conducted extensive testing on over a dozen candidates, focusing on the following key criteria:
Compatibility: We sought VPNs that are not only compatible with Windows 11 but also with other popular operating systems like macOS, iOS, Linux, and Android. Ensuring cross-platform compatibility allows for a seamless VPN experience across all your devices.
Free Trial Duration: Many VPNs offer their services for free, but not all provide this indefinitely. To ensure uninterrupted usage, we selected VPNs with the longest free trial terms, giving you ample time to evaluate their performance.
Money-Back Guarantee: Recognizing that free VPNs can sometimes lack consistent features, we researched options that offer a risk-free upgrade to their premium versions with a complete refund within 30 days. This allows you to test the VPN's full potential without any financial risk.
Data Caps: Most free VPNs impose tight data caps to encourage users to upgrade to premium plans. To avoid this limitation, we focused on VPNs that either offered generous data caps or had no data restrictions at all.
These factors are crucial when considering a VPN for your needs. If a VPN meets all of the criteria mentioned above, then it is undoubtedly a step in the right direction toward finding the best free VPN for your Windows 11 device.
Conclusion: The Final Words
After careful consideration, it's true that there are a few commendable free VPN options for Windows 11 available. However, it's important to be aware that, more often than not, free VPNs can do more harm than good. They often lack essential security features, impose data caps, and fail to unblock favorite streaming sites.
For these reasons, we highly recommend exploring NordVPN, which undoubtedly stands out as the best VPN for Windows 11. With a reasonable 7-day free trial and a standard 30-day money-back guarantee, NordVPN allows you to fully experience its functionality and features without any risks. This way, you can ensure top-notch security and enjoy unrestricted access to the online world on your Windows 11 device.