When it comes to finding a good VPN, it isn't an easy feat, considering how many VPNs are out there. This is why finding the VPN that provides everything you need for it in the right amount is crucial. It is where SurfShark comes as a blessing! Surfshark is ideal for anyone on a budget with just $3.49/month
Surfshark has it all from excellent fast speed, and top-notch security to incredible network reliability, and device compatibility. To make it work even better we tested Surfshark and the results impressed us entirely! It is extremely safe to use, user-friendly, and offers incredibly strong security features that many VPNs don't offer.
If you want to test it out, you can easily try it as it comes with an amazing 30-day money-back guarantee. All in all, we would highly recommend Surfshark because of the amazing things you get for your money.
If you are curious to know more let's get into a detailed review of Surfshark. Where we will dive into all the features and get into everything you need to know about this VPN. Therefore, make sure you read till the very end!

How to Get SurfShark in Just 60 Seconds
Get the best subscription plan: 2.30/mo (82% off) + 3 months free with a risk-free 31-day money-back guarantee.
Download the App: Download the (Android, iOS, Windows) App, follow the instructions and install it
Get a Connection: Connect to the fastest server of your choice and start enjoying streaming and unblock everything.
SurfShark Best Deals for Streamers and Students
We all want something that can be great, but also provides the best deals out there. It should be something that is not too heavy on the wallet so that it doesn't become the cause of stress. Surf Shark offers one-month, one-year, and two-year plans as part of their usual pricing structure. The longer plans require an upfront lump sum payment, but the average monthly cost is significantly lower.
This may come as a surprise to you, but you can also add the Surfshark One package to any of your Surfshark VPN plans for merely $1.49 per month.
In this manner, you will get access to almost everything from its antivirus, and safe search which includes blocking search ads and trackers, to data breach monitoring with this amazing bundle.

All plans come with a 30-day money-back guarantee, allowing you plenty of opportunity to test out the services and determine which one is best for you.
If you choose to subscribe via mobile or macOS, you might be likely to get a seven-day free trial offer.
Since their aim is to make payment as simple as easy for their customers, they provide various methods of payment. A debit card, credit card, PayPal, Apple Pay, Google Pay, Amazon Pay, or even cryptocurrency can all be used to pay for Surfshark VPN.
Why SurfShark Is Best For American Netflix
In recent times everyone is constantly watching Netflix, and always looking for new shows and movies to stream. If you are someone who enjoys watching American shows on Netflix, you should try connecting to American servers. Fortunately, all US servers (that are 24 in total) work perfectly with Netflix. However, Netflix is always trying to block VPN connections, so there are chances that some servers might stop working. However, since there are so many servers you have nothing to worry about. Even if one server isn't working, you can easily try another.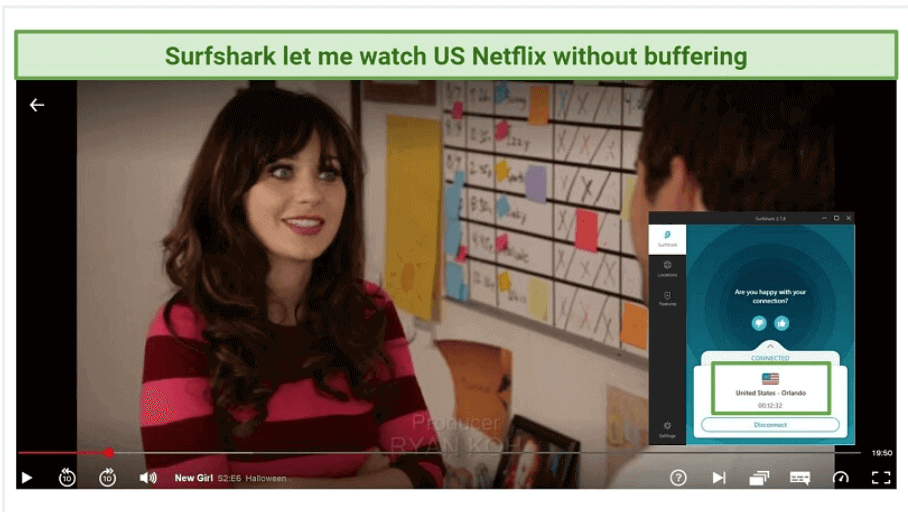 One of the most strange parts is that some EU servers also helped in connecting to American Server. When we reached out to the customer care department they told us that it is their secret, but it is also perfectly safe to use in order to get better speed for watching US Netflix.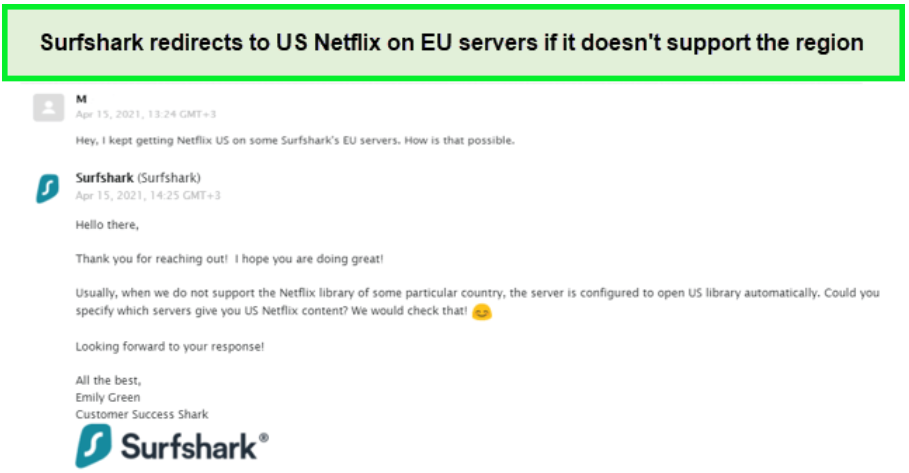 This means that even if you cannot use an EU server to access US Netflix, Surfshark automatically will point you towards US Netflix, which contains the most amount of shows. This way you can start streaming right away.
We think that this may be the most practical way to go on as seeing a Netflix error message and then browsing through servers can waste your time. Surf Shark helps in making this process much easier for you as it does it all. While connecting with Surfshark, there were no cases of leaks. In fact, our connection was so much faster. This is a must-have since watching things is way better without any lag.
Other than US Netflix, one can also use this VPN in order to unblock various different Netflix libraries such as Australia, Japan, France, and Canada:
Surfshark VPN For Chrome and Firefox Extensions
The fastest and most practical way of using Surfshark VPN without downloading the desktop application is through a browser extension. Remember that the Surfshark browser plugin only monitors traffic within the browser. This implies that applications and browsers other than that browser will be using your standard network connection. For example, if you have Chrome Extension, it will only provide a safe connection for Chrome only.
1. How Can Install SurfShark For Google Chrome Browser
You'll need a PC with a Chrome browser and a running Surfshark VPN subscription.
Start by finding the Surfshark extension which is available at the Chrome web store. You can easily find it if you click here.
Then select Add to Chrome.

When a new pop-up window opens up, it will ask you to confirm the entire installation process. Then Press Add extension.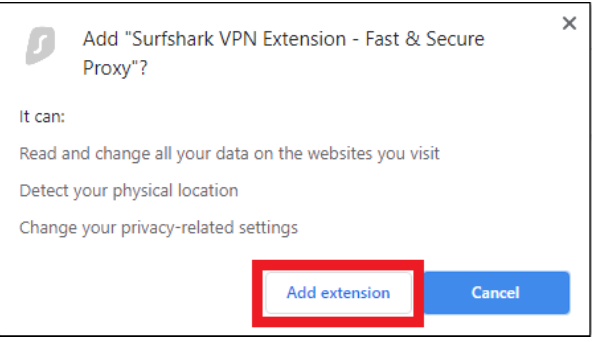 Now the Surfshark logo will appear on your toolbar.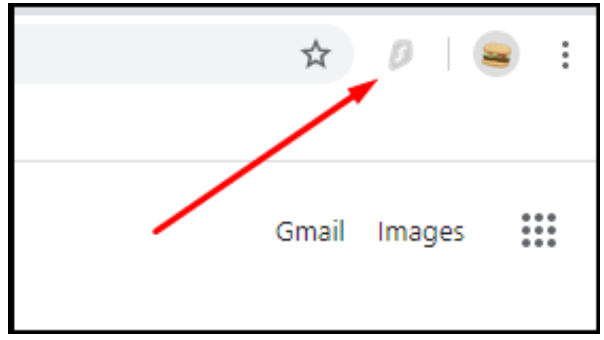 Select the Surfshark icon which will be available at the top right of your browser.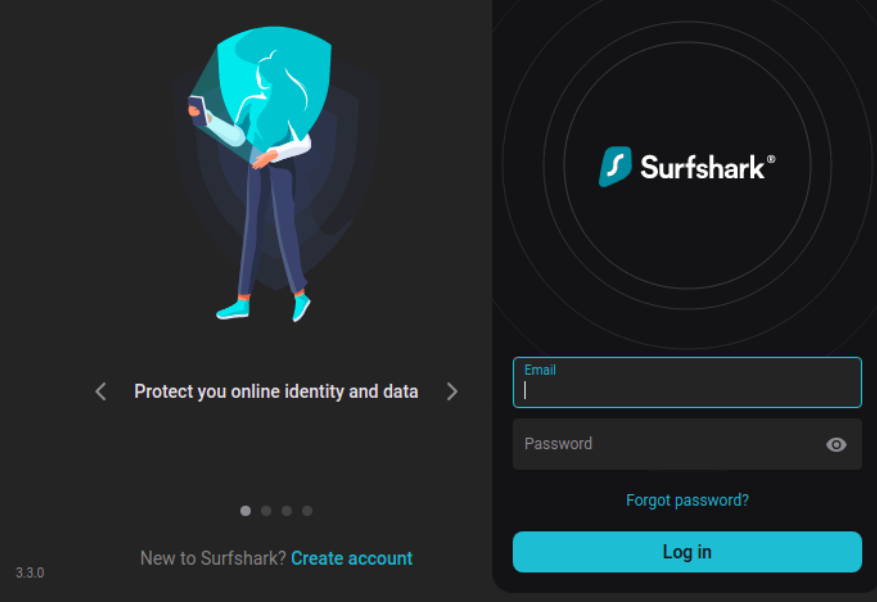 After logging in, you will be directed to the homepage. Then click on the Connect button, and the chrome extension will automatically connect you to its fastest server available.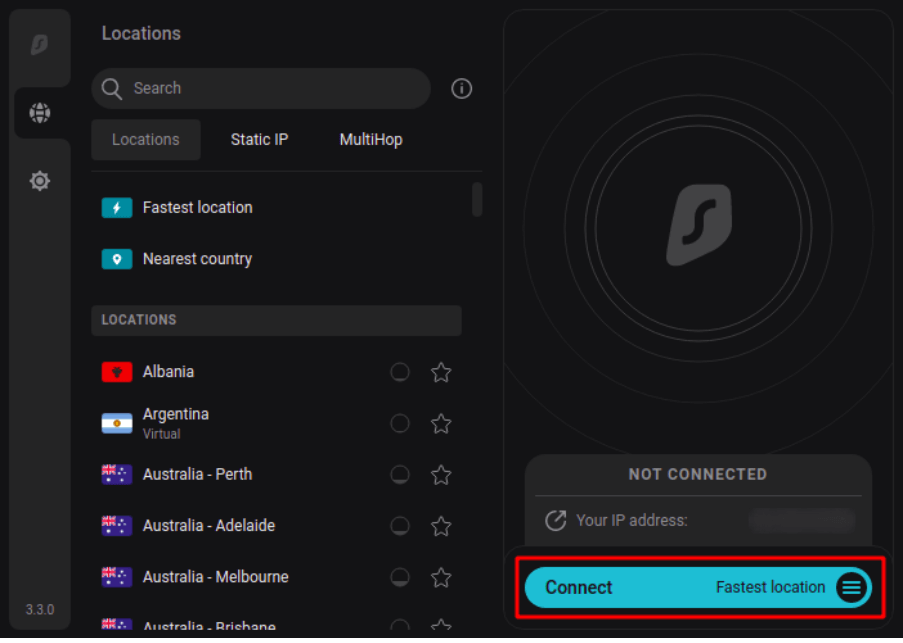 The connection will change to Connected, now you can use it to browse easily.
You can easily disconnect by clicking on the Disconnect button.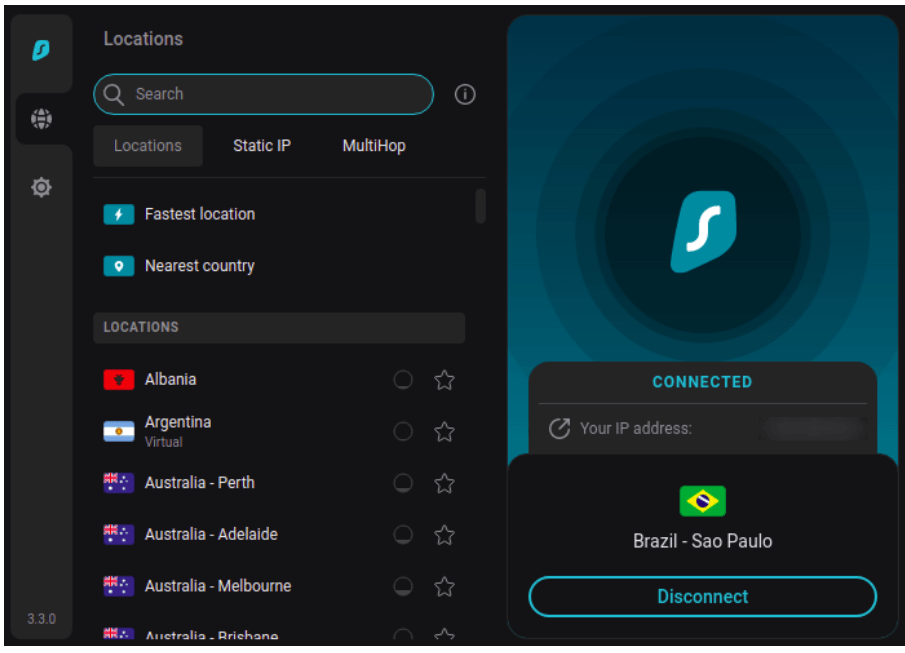 2. Easy Steps To Use SurfShark Extension for Firefox
Don't use chrome? Well, fret no more Surfshark is also available for Firefox. If you want to add Surfshark to your Firefox extension you can do so by following the steps below.
Begin by downloading the installation file of Surfshark VPN. You can easily find it here.
Open your menu by clicking on the button which is available in the top-right corner.
Then click the Add-ons tab.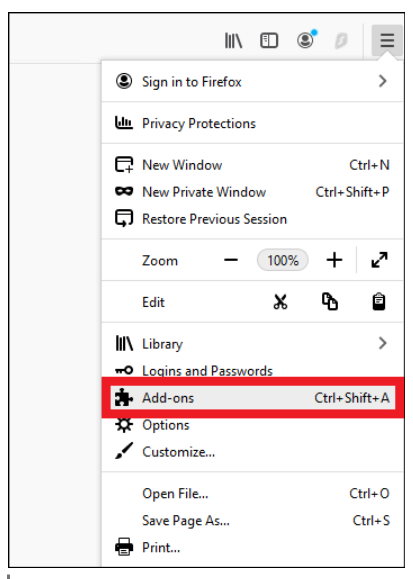 Then select the cogwheel and click on Install Add-on From File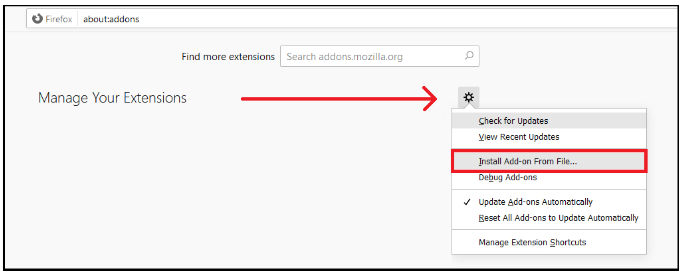 Choose the installation file which will be imported into the Firefox browser.
Go to your download folder, click on the Surfshark add on the installation file, and select open.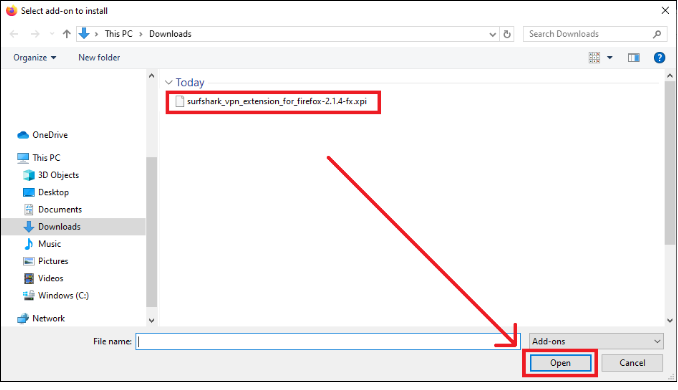 A pop-up window letting you know the installation was successful will appear. Press Okay, Got it after selecting the checkbox to permit the Surfshark add-on to operate in private browsing mode.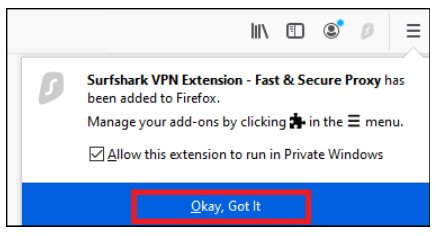 Once your installation is done, you will be able to see your Surfshark logo displayed on your toolbar.
Tab on it in order to open it and then connect to any server of your choice.
Surfshark VPN Apps (Android, iOS, MacOS, Windows and Firestick) Review
Now, let's get into how there are numerous devices through which you can download the Surfshark app. If you are wondering how can you install Surfshark on your devices then we have got to cover it in the section below. Whether you use android, MacOS, iPhone, windows, or Fire TV sticks, we have provided detailed video instructions for all.
1. How Can Get Access To Android
If you want to know how you can get Surfshark, it is extremely simple you can easily download its app. Below are the steps for you to download the App on an Android
Start by looking for the Play Store app on your device and download it.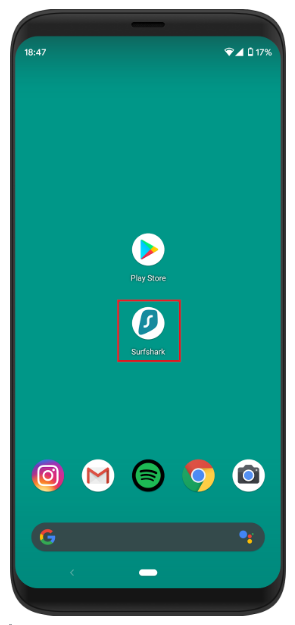 After that, you will have to subscribe to the Surfshark VPN subscription. If you already have that you can log in.
As soon as you are logged in, you will be able to see the homepage of your app. It will also show the VPN connection status. If you press connect, the app will automatically connect you to the nearest fastest server. But If you want to select it on your own, click on the hamburger icon, and select the server of your liking

Once you select the connect button, it will ask you to permit Surfshark VPN in order to set up a VPN connection. Press OK.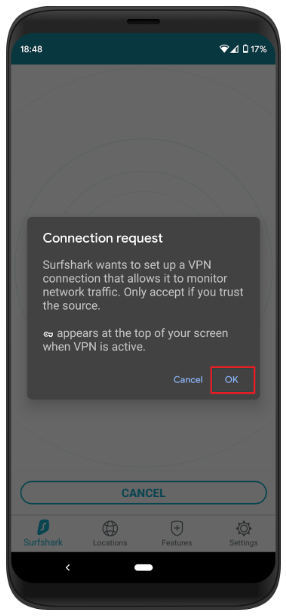 You will notice the connection status after your app successfully connects to a VPN. Additionally, you might see a key icon and the Surfshark logo that shows that your connection to the Surfshark VPN is still active.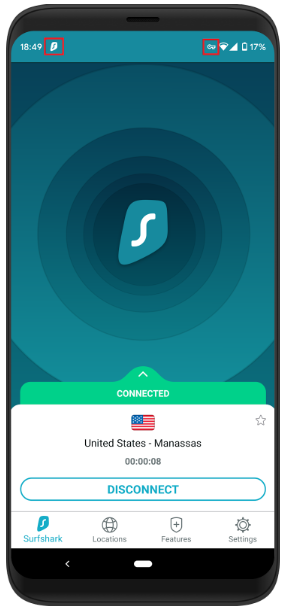 2. Easy Steps To Connect SurfShark VPN In iOS (iPhone)
If you want to install Surfshark on an iOS device, follow the steps below:
Start by going to your App Store app and search SurfShark directly.
Then tap on GET. This will start the installation. It might ask you to confirm your installation with an Apple ID password or Face ID.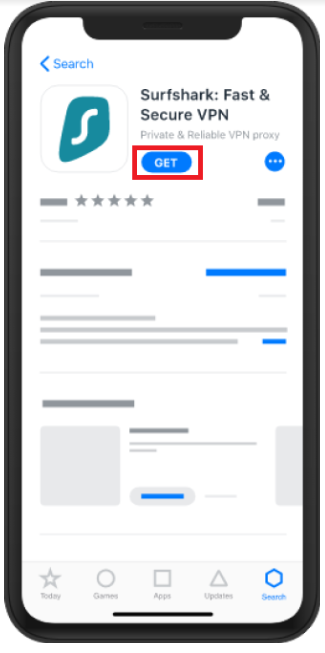 Once the App is installed, open it.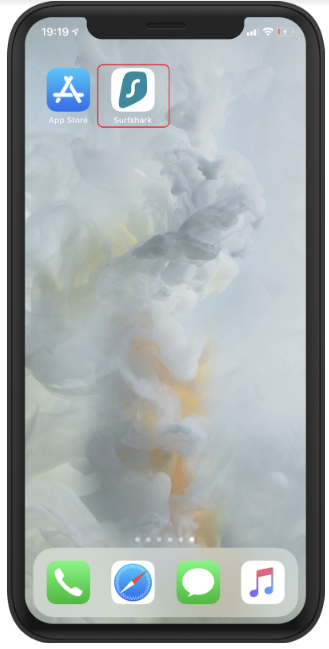 If you have a subscription you can log in as Existing User, but if you don't have one you will have to sign up by selecting create account.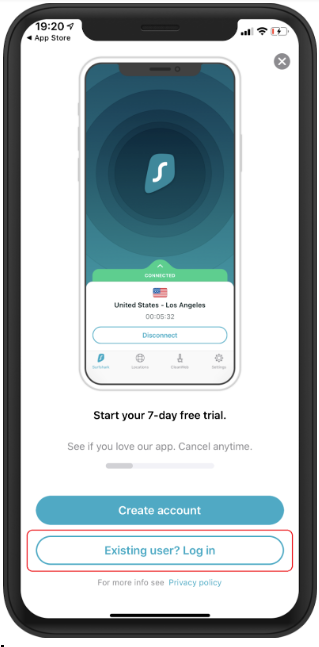 Once you are on the homepage, select the connect button. SurfShark will automatically connect you to its fastest server.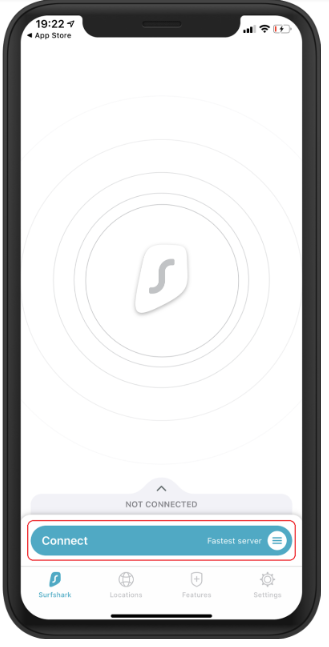 Surfshark will be required to add VPN configurations on your device before it can establish a VPN connection for the first time. Press Allow when this pops up.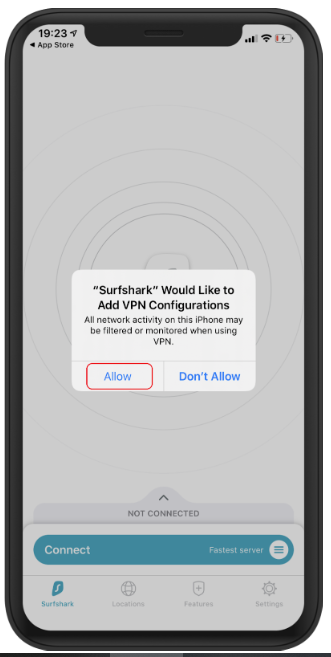 On the home screen of your Surfshark app, the connection status will be displayed. If it is green, your connection is secured.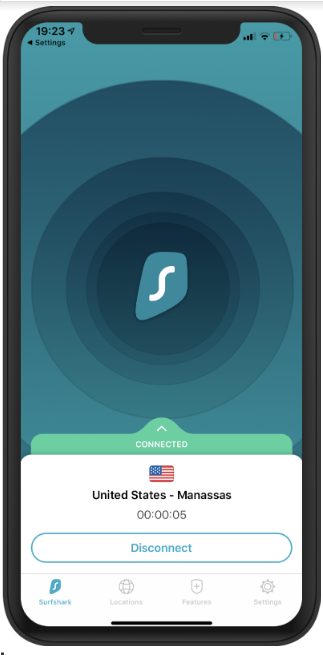 3. Fast Ways To Install SurfShark VPN On Windows
Below are the steps that you need in order to install Surfshark on Windows.
Download the windows App.
Once the download finishes, find the installation file. It will probably be in your Downloads folder, Then click on this file.
When a window pops up saying 'you want to allow this app to make changes to your device?', press Yes.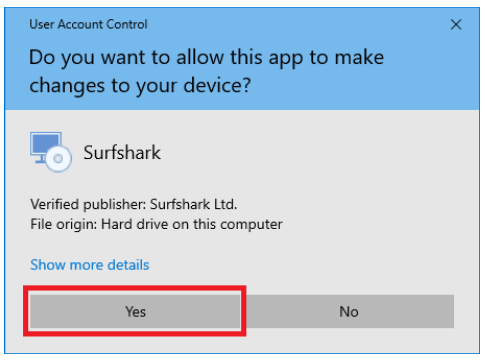 Once it opens up, you can log in by either creating a new account or signing into an old one.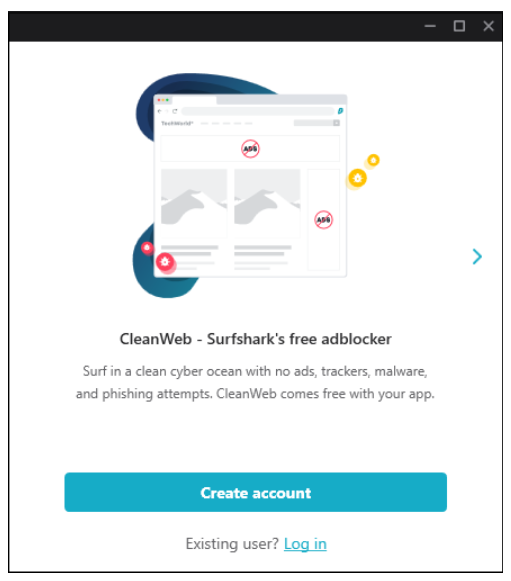 Click on Connect and then Surfshark will automatically connect you to their fastest VPN services available.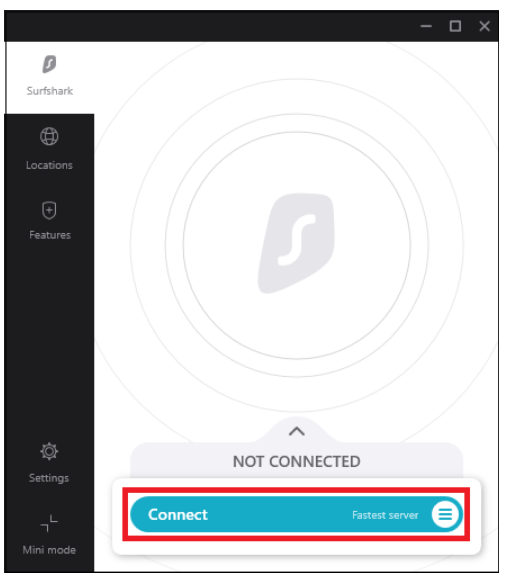 11. The Connected status should appear if your connection was successful. Select the Disconnect button to end the connection.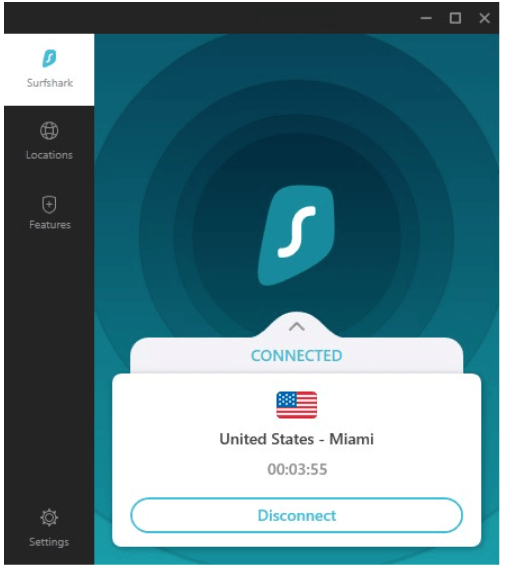 3. How Can Get Full Access To macOS
If you do not have a window and own a Mac device, well you can use the following steps to install Surfshark on your macOS device:
Search for Surfshark VPN on App Store, then hit the GET button.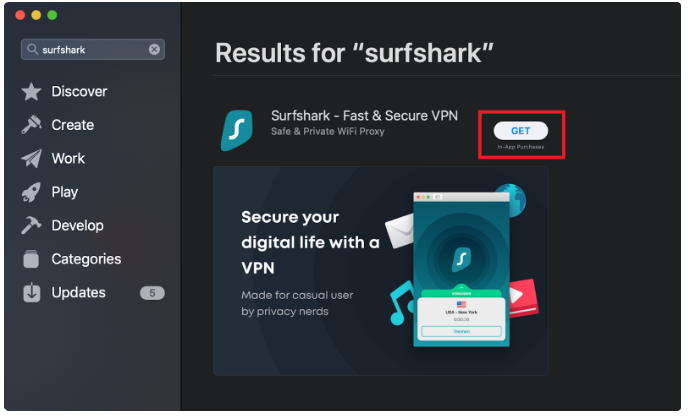 Soon the app will begin downloading. Once it is installed, select Open.

After opening the app, you will have to log in.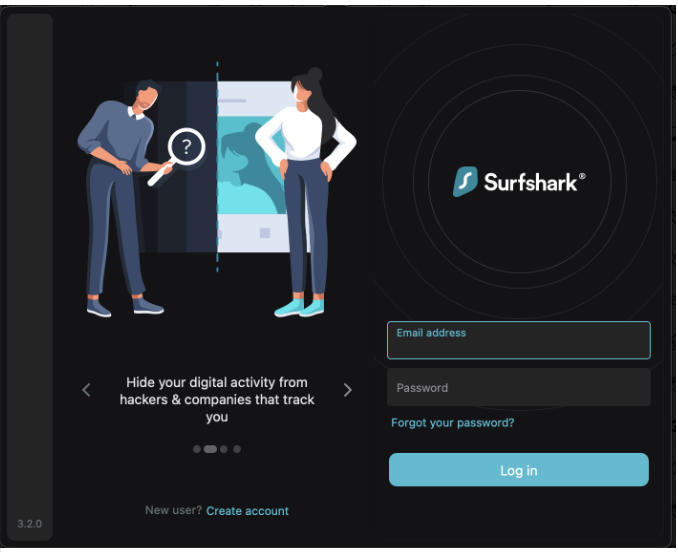 Once you are logged into your app, you will be directed to its homepage. Click on the Connect button, the app will automatically connect you to its fastest VPN servers available.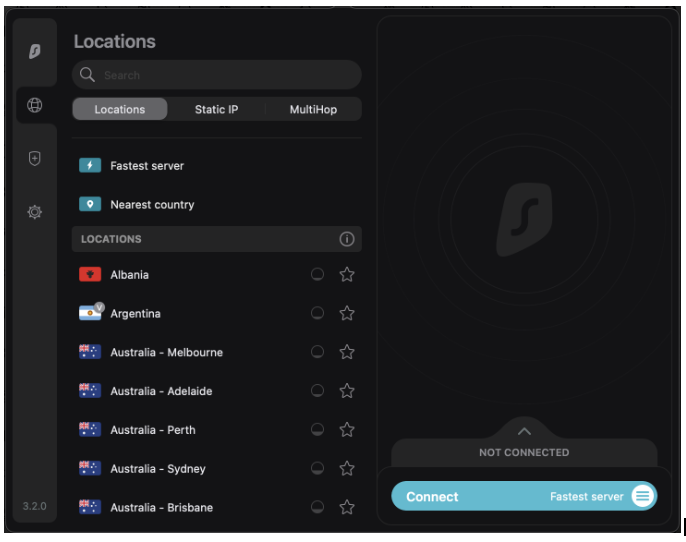 The connected status should appear if your connection was successful. Select the Disconnect button to end the connection.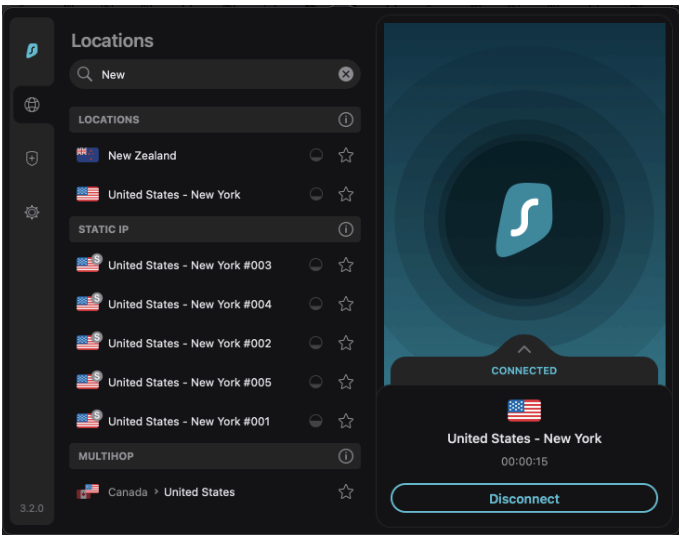 4. How To Setup SurfShark For Fire TV Stick
Follow the instructions below to install Surfshark on a Amazon Firestick
Go to the search bar by clicking on the Fire TV homepage, Type in "Surfshark" and select the Surfshark app icon.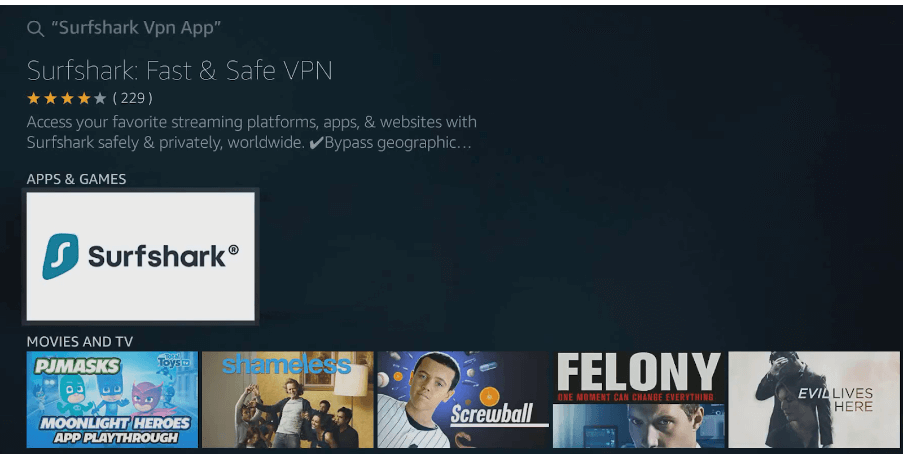 To begin downloading the application to your Firestick device, click the get button. The download will end with an automatic installation of the app.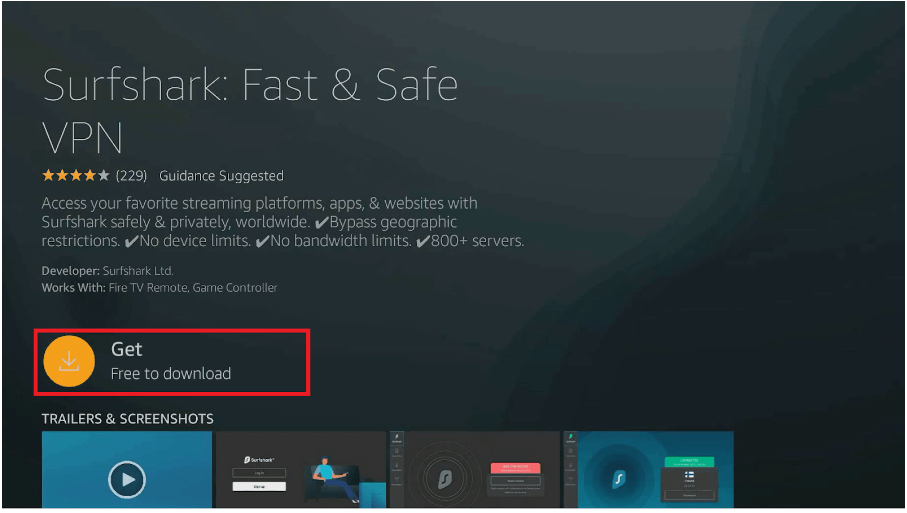 Once the app is installed. You can press Open or go to the burger menu on your remote in order to launch its application.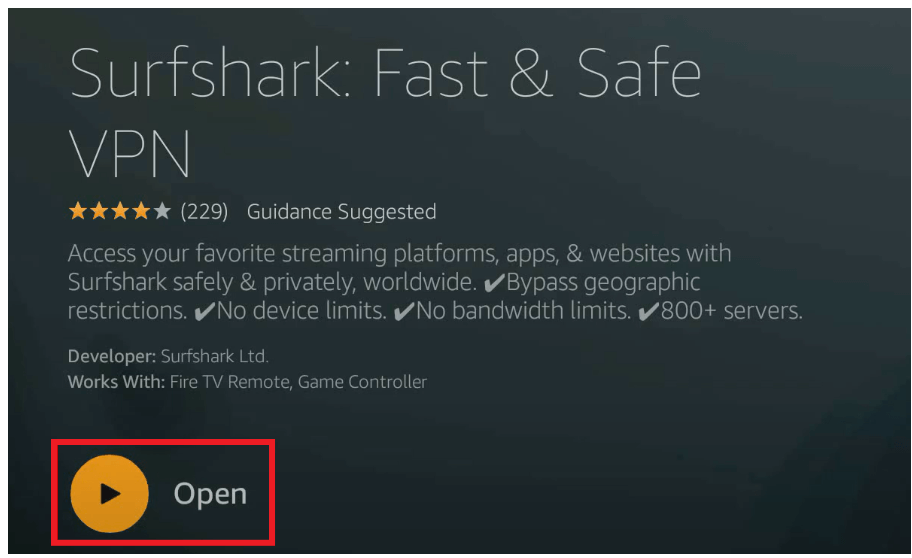 Log in as an Existing User if you currently have a Surfshark VPN subscription. Please sign up by clicking Create Account if you don't already have a subscription.
Once logged in, click on the connect button and SurfShark will immediately connect you to its speedy server.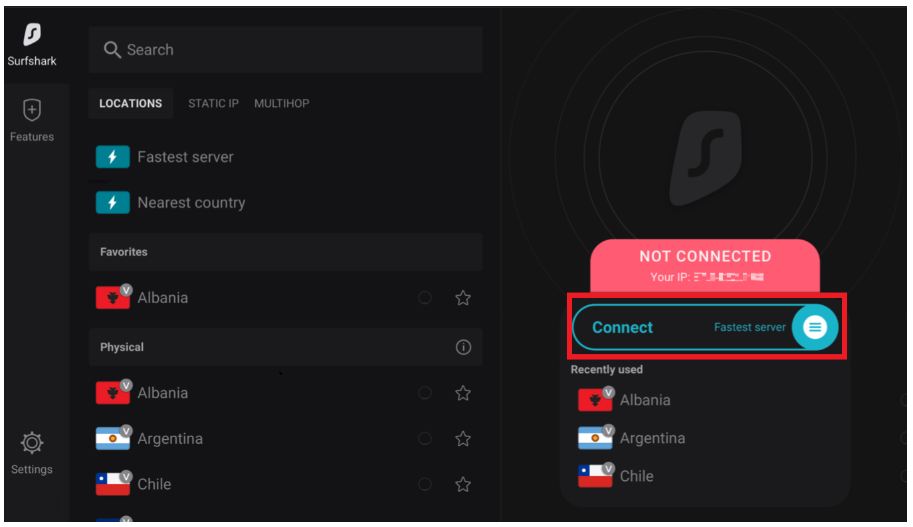 After you are connected, you will be able to view the status of your connection on the home page. If it says Connect and is green, your WiFi connection is secure for use.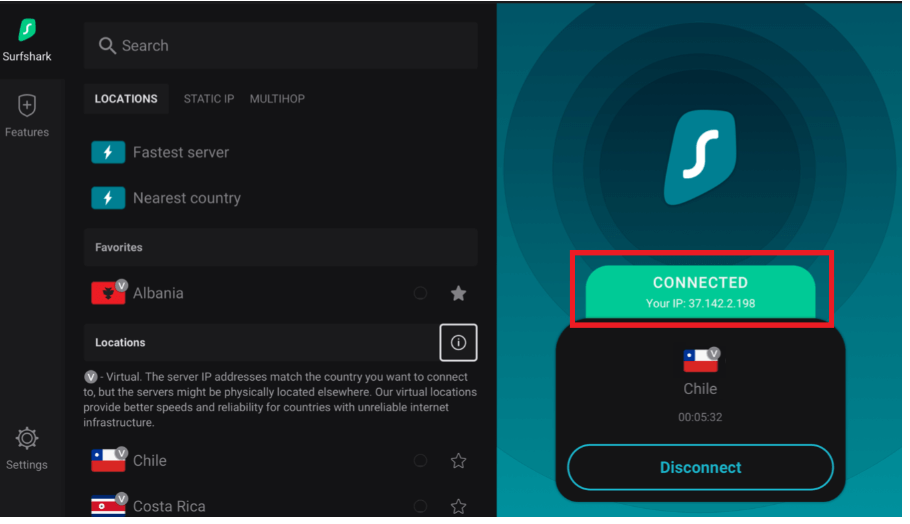 How Does Surfshark VPN Give Support To Its Customers?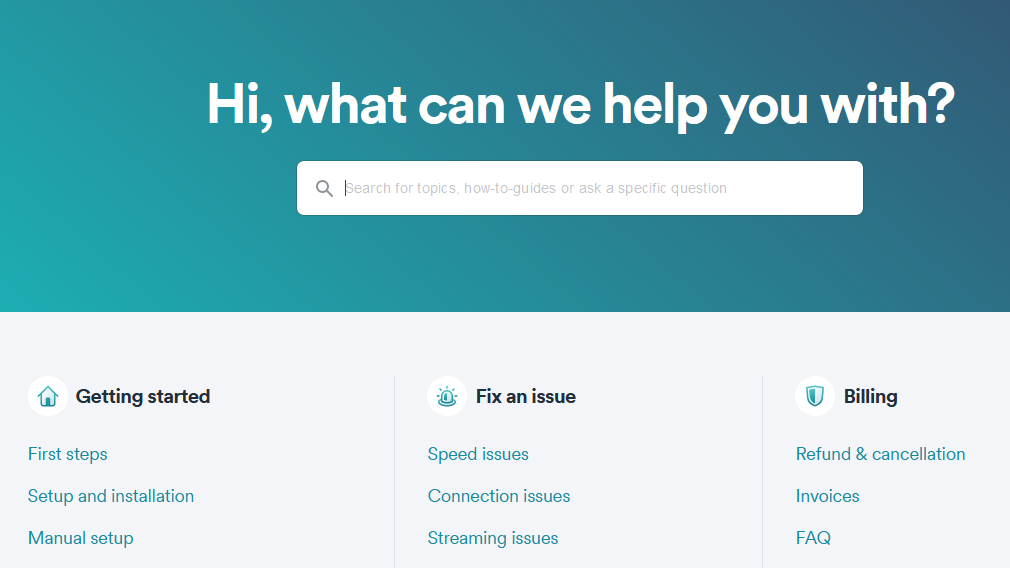 One quality that really matters in any VPN service provider is how they deal with their customers. Surfshark really cares about its customers. This is why they have 24/7 live chat and email support available. Therefore, If you want someone to answer your questions and do it accurately, you should try their chat feature. While initially the chat feature may seem robotic and starts with a bot that provides a link. However, soon you will be connected to an actual person.
Surfshark comes with an excellent help center that contains user guides and FAQs. if you do not want to talk to a customer agent you can try looking for answers in their FAQs they always have detailed guides available there.
While yes there are many VPNs out there that may be unsafe and unreliable, this isn't the case with this gem! Surfshark is absolutely safe. They maintain secure VPN protocols which is not always the case with other VPNs. Most VPN providers collect data and sell it to other third parties. However, Surfshark has no log policy which means your data is forever safe. They also have a Kill Switch and Bypasser which further helps in providing a secure and safe connection.
While Surfshark is one of the best VPNs out there, if you feel like you aren't completely satisfied with it, there is one alternative that you can try, ExpressVPN. Without a doubt, ExpressVPN is the leading VPN of the time. They have servers in over 94 countries and a speed that is unmatchable!
Even though ExpressVPN costs $12.95 monthly, it is a great value. Customers have access to over 3,000 servers across 94 countries, which is more than many VPNs in our ranking offer.
ExpressVPN is compatible with all popular operating systems, much like all top VPN service providers. Additionally, you may use it with lots of social networking sites and streaming services, and users get valuable features like split tunneling that many less expensive VPNs don't provide.
The answer to this question is yes! P2P file sharing is supported on any server run by Surfshark VPN. However, you should connect with a P2P-optimized server to achieve optimum performance.
Because they are not identified in the app, it can be a little difficult to locate these servers. The P2P-optimized servers will appear in the search results if you type "P2P" into the server locations search bar.
Regardless of any server you originally connect to, a P2P-optimized server will be automatically selected when you use a torrenting app. The benefit of connecting directly to a P2P server is that performance is probably going to be better.
Final Words
All in all, we would definitely recommend Surfshark. It is an amazing up with tons of features all that you can get at the lowest price possible. They also have a 30-day money-back guarantee which you can use to test Surfshark out. If you feel it meets all your requirements then you should use it!
It offers you the best value and contains every feature a top VPN should have, including a variety of complex security features, a dependable network and speeds, constant unblocking capabilities, and an unwavering attachment to user privacy and security.
Surfshark's privacy policy is extremely remarkable both in its degree of transparency and customer service. Its ability to connect an endless amount of devices simultaneously is also one of its biggest selling factors, which makes its significantly lower price point even more valuable.