There are numerous benefits to using a VPN on your PlayStation 5. Whether you want to access region-restricted content on platforms like Netflix or participate in exclusive in-game events, a VPN can help. However, it's important to note that changing your PSN region is not possible with a VPN, as it is tied to the country chosen during account creation.
So, how does a VPN work? Essentially, it changes your IP address by connecting you to a server in a different location around the world. Since many geo-restricted platforms rely on IP addresses to determine your location, accessing region-locked content becomes possible by selecting a server in the relevant country. Additionally, VPNs encrypt your data, providing security and privacy protection against potential monitoring by your ISP or other entities.

To make things easier, we've compiled a list of the best VPNs for PS4 or PS5 below. For more detailed reviews, please scroll down.
VPNs That Works For PlayStation 3, 4 and 5
How To Configure a VPN On Your PS4 and PS5
Regrettably, there are no dedicated VPN applications available in the PlayStation store. However, there are alternative methods to utilize VPN services on your PlayStation 5. Here are three approaches you can employ to take advantage of a VPN on your PS5:
1. Steps To Set Up a VPN On Your Home Router
By installing a VPN on your router, you can automatically secure any device connected to your network. This method allows you to circumvent connection limitations since the router counts as a single device. Nevertheless, the process is more involved than simply installing an app, as different router manufacturers have their own control panels and idiosyncrasies.
Fortunately, most major VPN providers offer comprehensive, step-by-step instructions for configuring their service on DD-WRT, OpenWrt, and Tomato routers. If you encounter difficulties, don't hesitate to contact customer support. They are experienced with these situations and will gladly assist you throughout the setup process.
You may also refer to our comprehensive guide on VPN routers.
2. Share a VPN Connection From Your PC
If you have a PC or laptop, you can establish a VPN connection on it and then connect your PlayStation directly to your computer via an Ethernet cable. Although not the most elegant solution, it can serve as a quick fix. Here's how you can share your VPN connection on Windows and macOS:
How To Use It On Windows:
Go to Control Panel > Network and Sharing Center.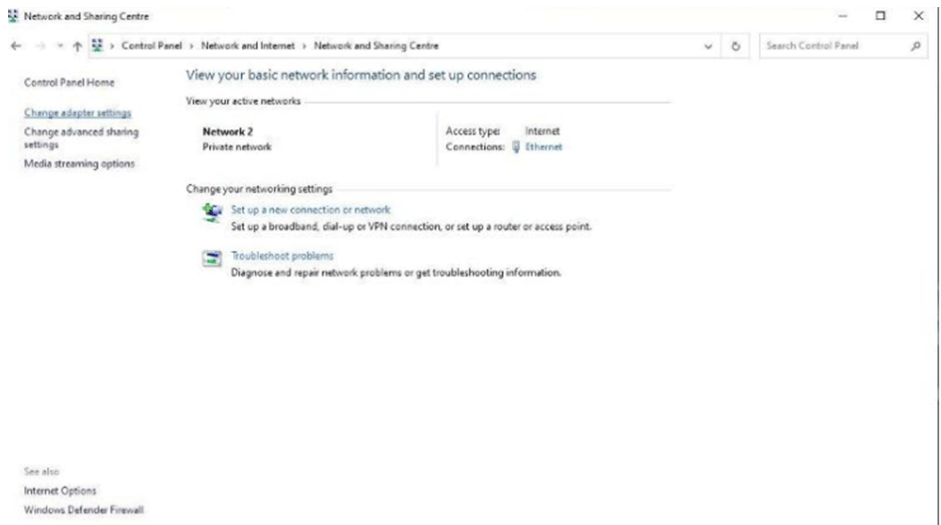 Select "Change adapter settings" from the list on the left.
Right-click on your active connection and choose "Properties."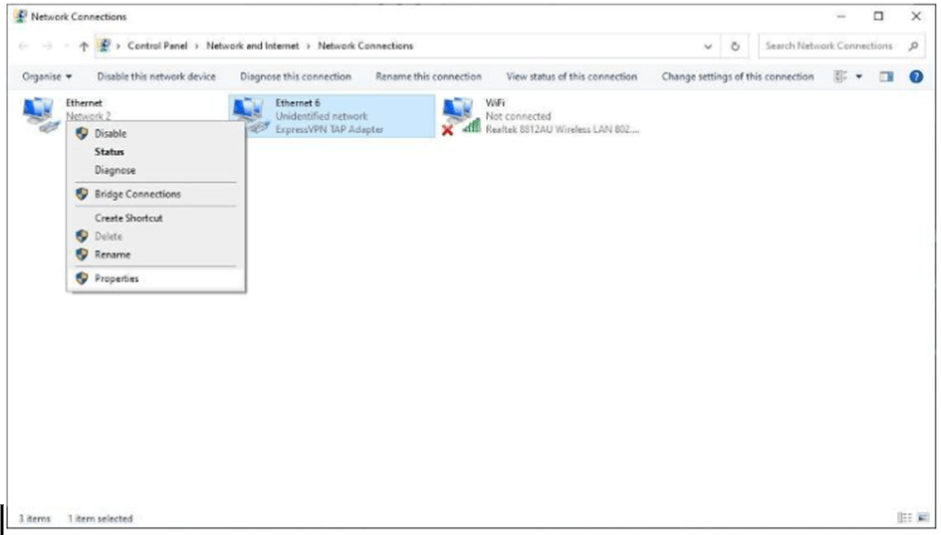 Switch to the "Sharing" tab and enable the "Allow other network users to connect through this computer's internet connection" option.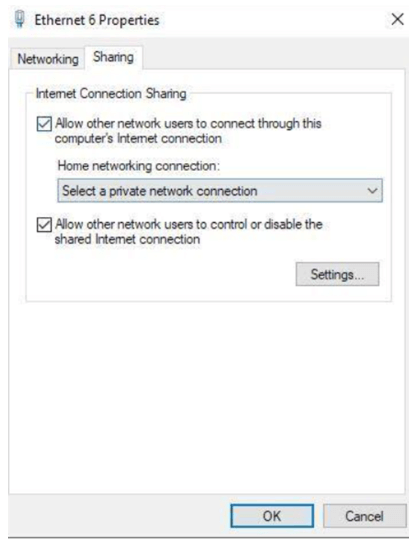 Click "OK." On your PlayStation, navigate to Network settings, set up a new network connection, select the "Use a LAN Cable" option, choose "Easy" on the next screen, and decline to use a proxy server. That's all there is to it!
How To Install Through macOS:
Access System Preferences from the menu and go to Sharing > Internet Sharing.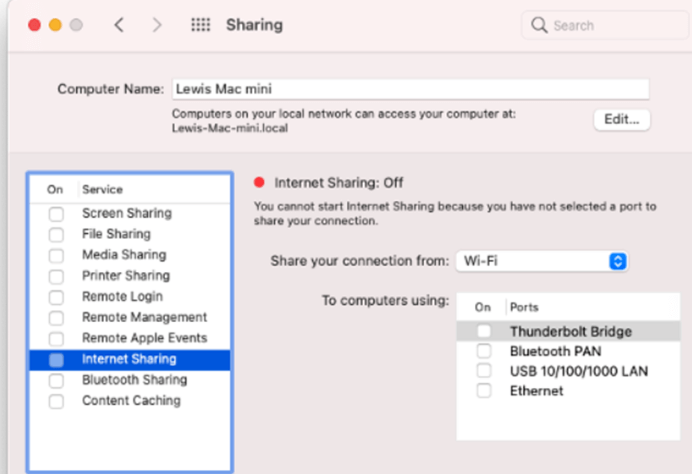 In the "Share your connection from" dropdown menu, select "WiFi."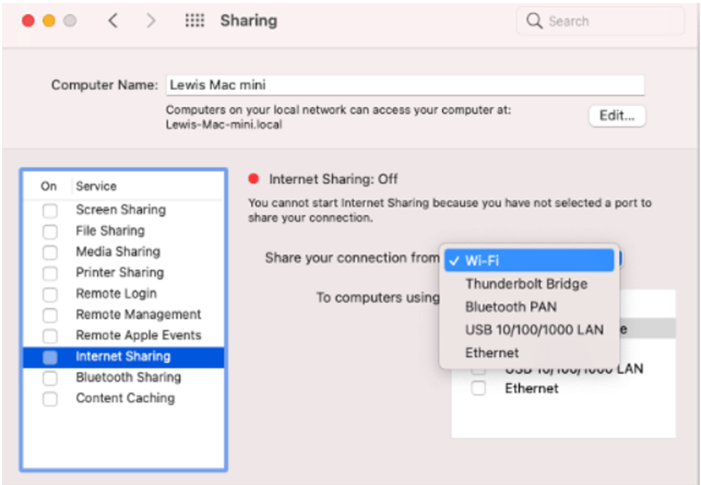 Choose "Ethernet" from the "To computers using" menu.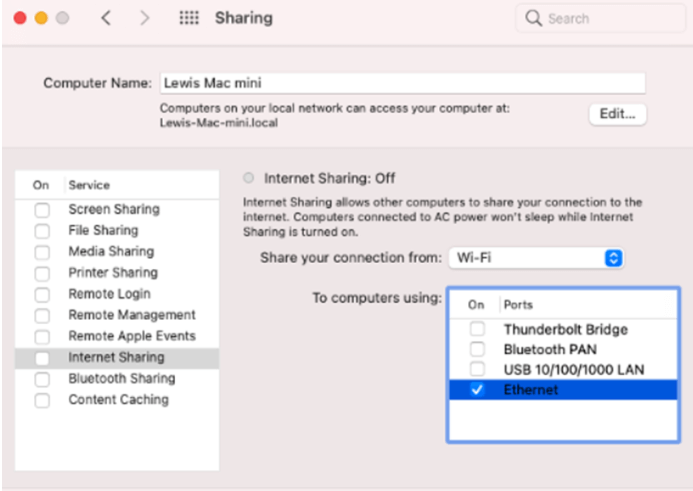 Ensure that Internet Sharing is enabled.
On your PS5, go to Network settings, choose "Set Up Internet Connection," select "Use a LAN Cable," then "Easy," and finally, "Do Not Use a proxy server." Your PS5 should now be connected to the VPN.
3. Utilize A Smart DNS Feature
If your primary aim is to access Geo-blocked streaming services on your PS5 and you don't necessarily require data encryption, you might find using a Smart DNS feature more suitable. Although not all VPN providers offer this service, those that do enable you to start streaming within minutes.
Here's how to use the Smart DNS feature on your PS5:
Firstly, go to the network settings page and select "View Connection Status." Your IP address will be displayed.
Log in to your VPN provider's website and look for a Smart DNS option within the control panel.
Then, find an option labeled "Activate IP address." Enter your PS5's IP address there. The system will provide you with two numbers: a primary DNS and a secondary DNS.
Return to your PS5's network settings, select your connection, proceed to Advanced settings, and then DNS Settings.
Now you can input the primary and secondary DNS numbers obtained earlier.
After that, you should be able to access popular services like Netflix US, regardless of your geographical location.
How We Selected The Top VPNs For PlayStation
When choosing the best VPNs for your PlayStation 5 console, there are specific factors to consider. To ensure smooth game-play, high-speed servers, and low-latency connections are essential. Additionally, since the PS5 cannot directly install apps, it is advisable to choose a VPN that can be installed on a router. Below are the key criteria we considered when evaluating VPNs for
Performance: Slow speeds can negatively impact gameplay. We only recommended VPNs that demonstrated impressive performance in our recent speed tests, avoiding lag, stuttering, and unexpected disconnections.
Supported countries: A VPN with a wide coverage of countries increases the likelihood of having nearby servers. This helps minimize latency, which is crucial for competitive online gaming. A large network also offers more control over region-specific gameplay if a game does not provide region-switching options.
Unblocking capabilities: Certain games and applications are region-locked or limited to specific countries. We tested the VPN services against popular platforms such as Over-watch, Netflix, Dota 2, and Hulu to ensure our recommendations are versatile and capable of bypassing restrictions.
Privacy protection: Online gaming involves potential risks, including threats like doxxing and SWATTING. To safeguard against these risks, our top VPN recommendations include robust features such as 256-bit encryption, a kill switch, a strict no-logs policy, as well as IPv6 and DNS leak protection.
User-friendliness: We prioritize VPNs that are user-friendly and easy to navigate. This not only refers to clean and uncluttered apps but also encompasses the ability to install the VPN on routers easily, 24/7 live chat support, and streamlined access to desired content.
For more detailed information, please refer to our comprehensive VPN testing guide, which provides insights into the specific methodologies we employed to evaluate these services.
Want To Try Risk-Free VPNs For PS5?
NordVPN is currently offering a fully-featured 30-day risk-free trial when you sign up through their website. This allows you to use the top-rated VPN for PlayStation 5 without any restrictions for a month. It's a great option for securely gaming and streaming during a short trip abroad.
There are no hidden terms involved — if you decide NordVPN is not the right fit for you, simply contact support within 30 days and you'll receive a full refund. Start your risk-free NordVPN trial here.
It is unlikely that you can use a free VPN with your PS5, as most free VPNs cannot be installed on a router. Even if you find a free VPN that works with your PS5, the connection is likely to be too slow for streaming or gaming due to small networks and a large number of users.
Using a VPN while gaming primarily enhances your privacy. It prevents the owner of a gaming server from seeing your real IP address and protects against DDoS attacks, as the VPN's extensive network can automatically detect and mitigate them. Depending on the game, a VPN can also allow you to play with users from different countries, which can be helpful for language preferences. While a VPN may impact your connection speed to some extent, major providers generally offer fast enough speeds for lag-free gaming.
Using a VPN on PlayStation 5 is legal. However, it is important to ensure that you access only legally obtained content. Unauthorized downloads can violate copyright laws and result in fines or other penalties. Additionally, certain games may be restricted to specific geographical locations, so it is essential to check the publisher's website before using a VPN.
There are several reasons to use a VPN with your PS5. One common reason is to change your location and bypass geographic restrictions, allowing you to access games and streaming apps not available in your country. Additionally, using a VPN provides security and privacy benefits by encrypting your internet traffic, hiding your IP address and location, and protecting against security threats in online gaming such as swatting and DDoS attacks. Furthermore, if you experience bandwidth throttling from your internet service provider (ISP), using a VPN can help overcome this issue, as the best VPNs for PS5 offer unlimited bandwidth, resulting in reduced lag and improved performance.