If you are in search of an excellent VPN your wait is finally over as IPVanish review by our expert is here with its feature-rich qualities and extremely user-friendly interface. It is an excellent tool for anyone who wants to further enhance their privacy and online security. Not only this, you can have this VPN to enjoy streaming from all parts of the world without worrying about Geo-restricting filters.
However, there are many fastest VPNs that have such great qualities that are heavy on the budget. This is where IPVanish comes as a blessing as it is not only feature-rich but also wallet-friendly.
IPVanish is a US-based VPN with excellent skills in unblocking streaming sites, torrenting, and offering lag-free services with the WireGuard tunneling protocol.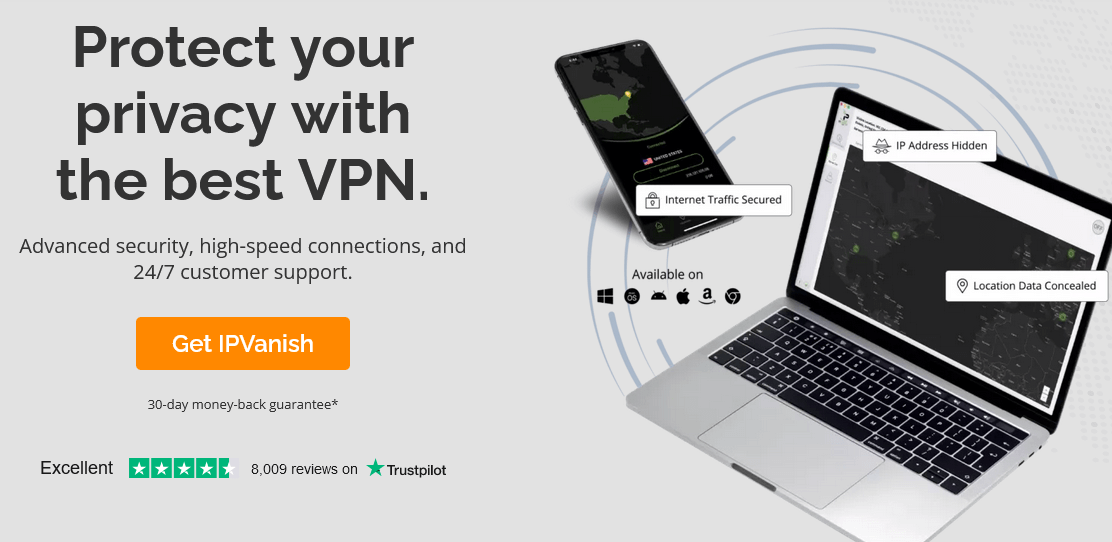 Not only this, but it also offers a huge range of features that aren't common in other VPNs. For instance, you can easily set your VPN connection to work on your preferred WiFi network or application with the On Demand feature. In addition, the SOCKS5 proxy is also included which will always come in handy if someone is a huge torrenting fan.
If you are curious to know more about IPVanish you are at the right place! In this article, we will give IPVanish a review in detail which will help you understand all this amazing VPN has to offer.
How To Download, Install and Use IPVanish VPN
If you are wondering how can you get IPVanish VPN, well you are in luck as the process to do so is fairly simple. In order to make it even easier you can follow the 5 steps listed below:
First, Subscribe IPVanish as per your need.
The Next you need to Download the app, select the operating system (Windows, Android OR iOS) that you want IPVanish to install.
Follow the instructions to install the app and after that log into your registered account
Connect to any of your Favorite servers, and securely use one of the highly-rated VPNs for gaming, streaming, and torrenting!
How Much is IPVanish: Best Deals for 2023
Now once you have decided to go with IPVanish, the question comes about pricing. Well, IPVanish really takes that into consideration while offering its plans.
You can easily select between its three pricing options which are divided into monthly, quarterly, and yearly. All these plans come with the same features. However, the 1-year plan has a 30-day money-back guarantee which helps in testing this VPN out as well. The 1-year plan is also the cheapest out of all, providing you with about 66% of discount if you compare it to the monthly plan. Though one setback could be that the price yearly also increases after its first year. This means if you are planning to start another term with IPVanish, you will have to pay more than what you did initially.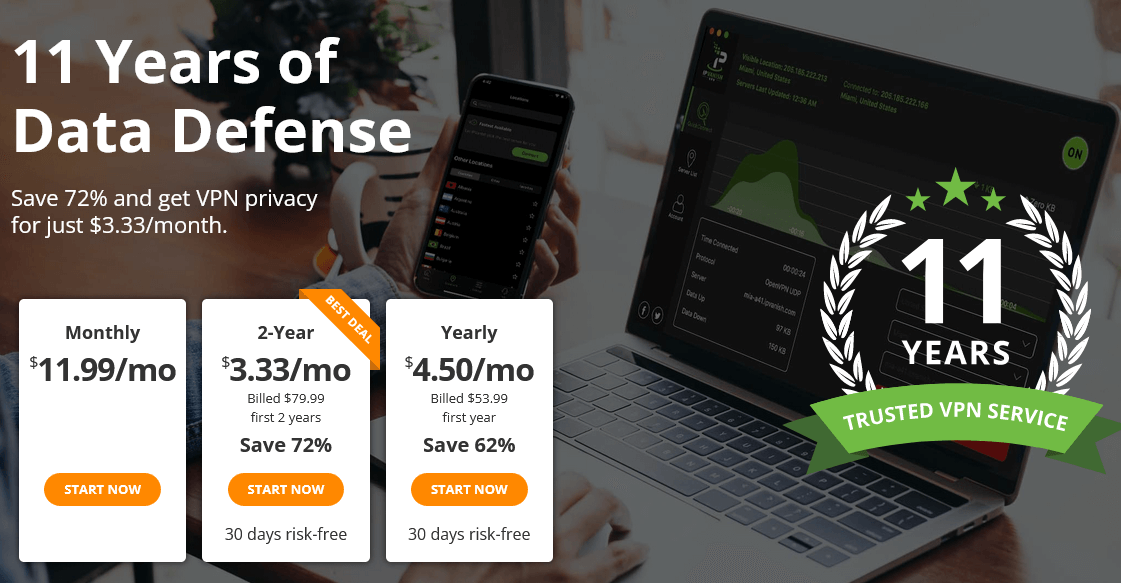 In addition, you can also select to add SugarSync, a cloud storage solution, or VIPRE, an antivirus software along with your IPVanish subscription. However, both also have their monthly and year plans and can be on the more pricey side. They are under the names "IPVanish + Antivirus" and "IPVanish + Backup" on the website. However, one con is also that static IP addresses are not available.
If you are wondering what payment method it provides, there are two! one is PayPal, and the other is through credit card. This also means that your billing information will be collected in order to process the payment. Though it will never be shared. Unlike other VPNs, cryptocurrency payment method such as Bitcoin is not accepted. So you would not be able to pay IPVanish anonymously.
Fortunately, their 30-day money-back guarantee is hundred percent legitimate. You would not have to give any reasoning for asking for a refund, and the best part of it all, don't even have o speak to any customer support representative. All we did was logged into our account and selected "I wish to cancel my subscription". This is it! Soon, we received an email confirmation and our money was back after just 3 days.
How to Use IPVanish For American Netflix
IPVanish has significantly improved its streaming capabilities in the recent times.
IPVanish could initially only unblock American Netflix. However, with the latest improvement there any many other streaming sites that it can unblock. We tried various servers and platforms and had an amazing success rate.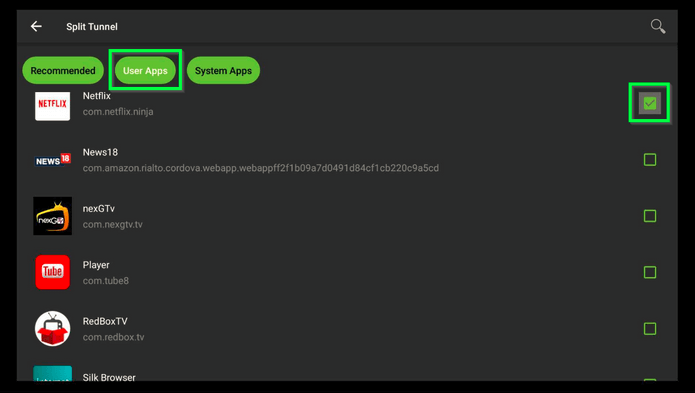 Netflix was the first site we tried to unblock, and it mainly worked without any problems. The first three US servers we tried us of Los Angeles, Houston, and New York, and fortunately had no issues connecting to the US Netflix library. There were some servers where we extremely an issue, but this is completely normal as Netflix keeps changing their Geo-restricting filters.
You'll likely need to conduct some testing to find a functioning server because IPVanish doesn't list the servers that really can unblock Netflix and be unable to respond when questioned. But once you do find these servers, it's really dependable.
In addition, IPVanish was able to unblock Netflix libraries in countries like Japan, India, and UK. There weren't any buffering or connectivity issues on any servers, even the ones that were the furthest away.
The table below can help you in selecting the best servers when it comes to watching your favorite Netflix library.
IPVanish Best Server: 2,200+ Servers | 75+ VPN Location
Although it's not the most crucial feature of a VPN service, the number of servers has advantages. A large fleet enables them to avoid server traffic jams. It implies that if the user base is evenly distributed around the world, your speed performance will suffer less.

Regarding this, IPVanish has over 2000+ servers spread across 75 cities. The country's quantity is therefore above average even though the fleet is not really the largest. Additionally, the fact that the company owns all of these servers enhances security.
These four regions (North America, Europe, Asia, and Oceania) have the most servers out of the six:
| Regions | Number of Servers | Number of Countries |
| --- | --- | --- |
| North America | ~ 1278 servers | 4 countries |
| Europe | ~ 527 servers | 30 countries |
| Asia | ~ 84 servers | 9 countries |
| Oceania | ~ 73 servers | 2 countries |
Moreover, it is very convenient and easy to select a server on IPVanish's app. Here is what you need to do:
Search for your desired location.
Select the green bubble which tells the number of servers.
Now connect to either your preferred server or any of the suggested fastest servers.
If more users choose to connect at the same moment, it can be a little congested if you plan to use IPVanish for Asian servers. The user experience for those who select Europe, however, will be far better.
Remember that your location and distance from the server will impact your speed.
IPVanish VPN Apps and Extensions Review
1. IPVanish VPN For Chrome & Firefox
Unfortunately, unlike many VPN service providers, IPVanish does not provide extensions for Chrome and Firefox. This means you will have to download its app in order to use it.
2. How to Download, Install and Use IPVanish For Windows
You can follow the guide below to learn how you can install IPVanish on Windows:
Begin by going to https://www.ipvanish.com/ and then selecting App > then Windows > and then Download Windows App or you can easily download it from here.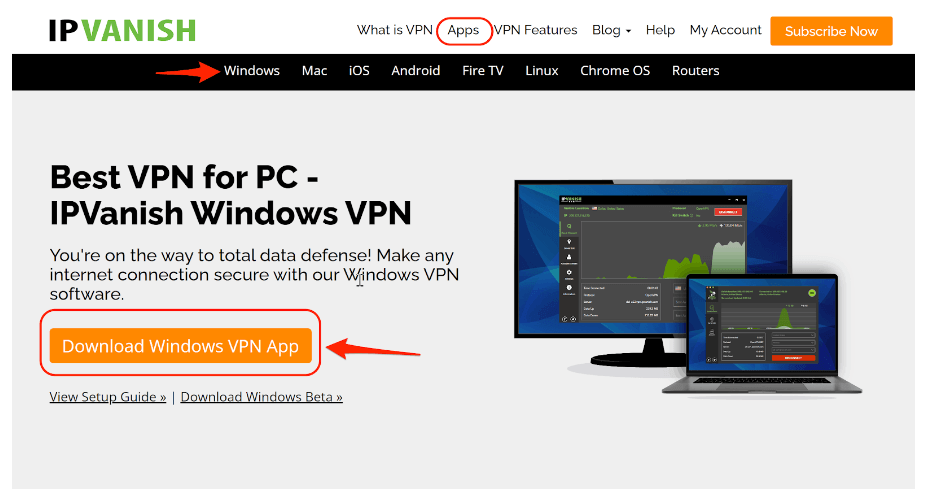 2. Once downloaded, double-click on the file in order to run it.

3. Now select a file location where you want to install the files. If you want to save the file in some other place, select Change and select the location you want. Then select the Install button.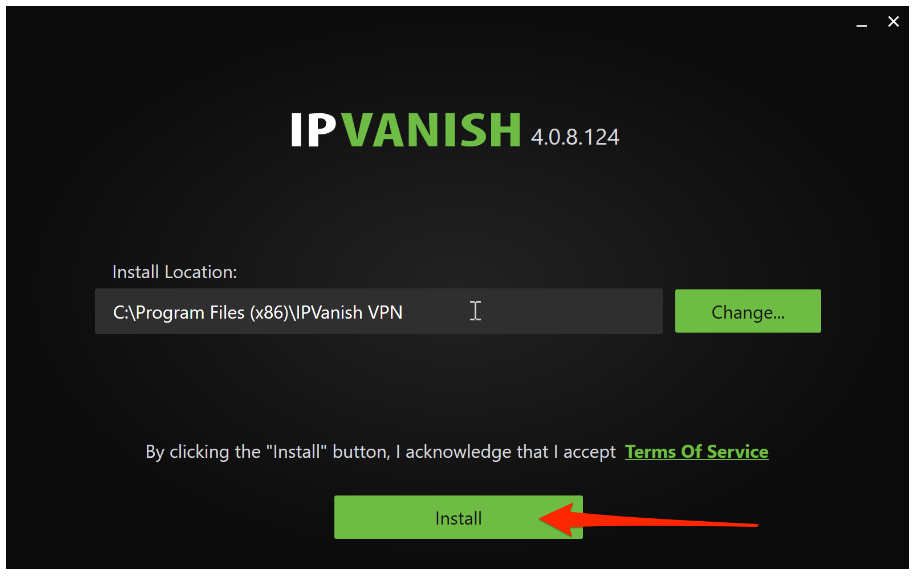 4. Then choose Yes when a window pops up.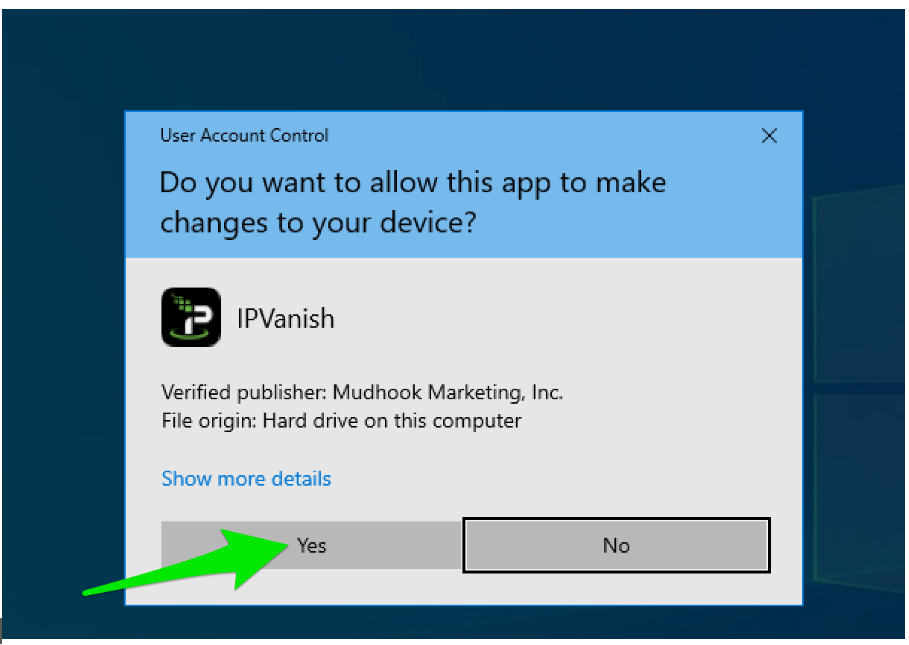 5. After that, select Run and then press Yes once again.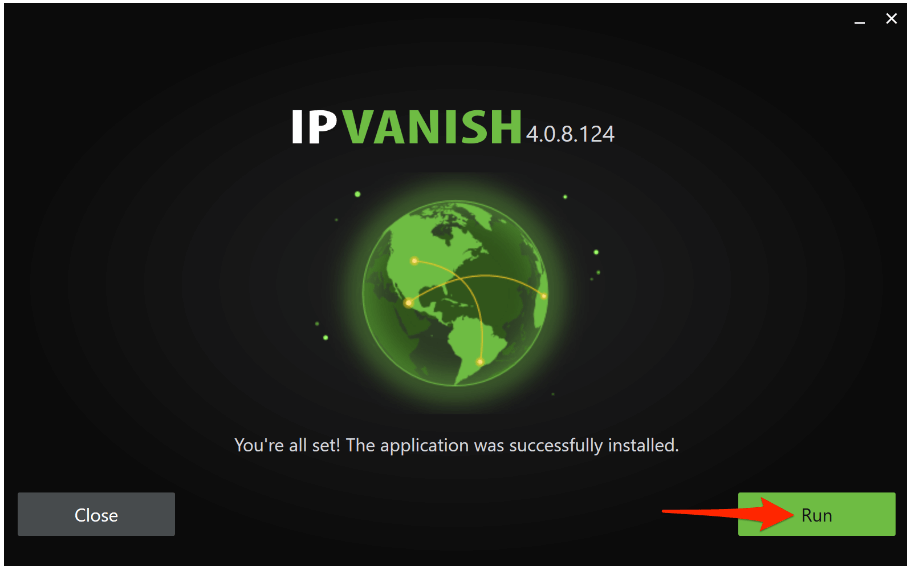 6. Your IPVanish will automatically open and now you will be directed to the login screen. Now write your IPVanish login credentials and click on the login button.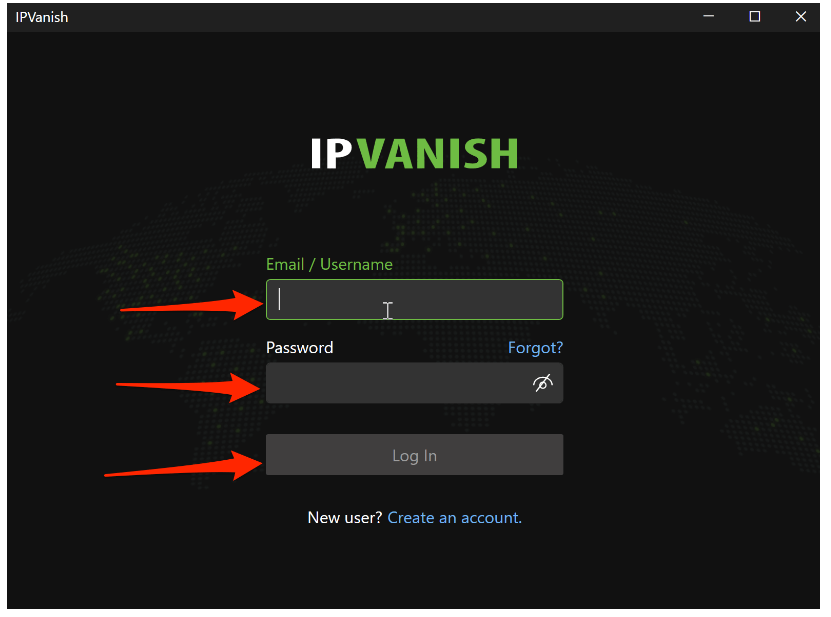 7. Tap Connect on the IPVanish home screen to connect and begin securing your wifi connection and privacy. You will automatically be connected to the fastest location available, as seen below.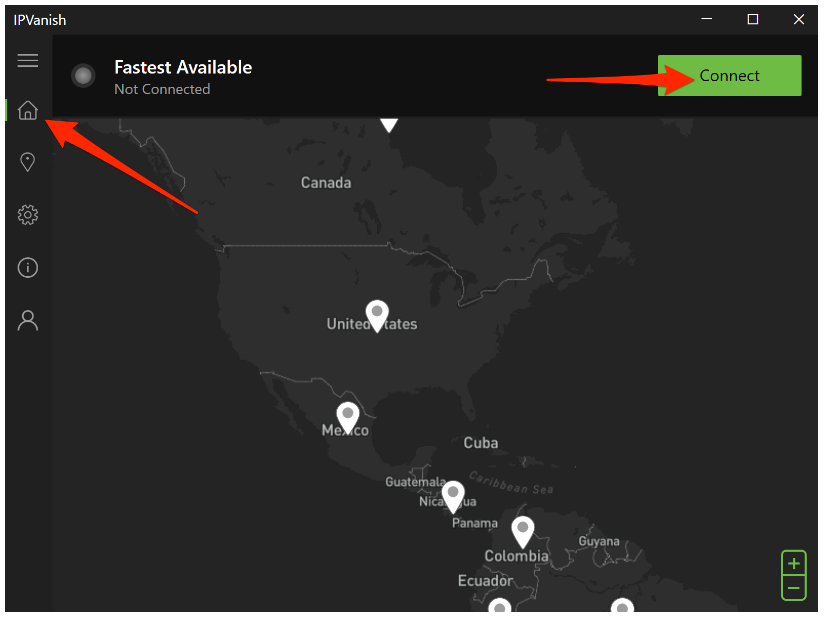 8. Once you are connected, you can easily see your status of connection by pressing the down arrow present at the top left. A status pane displaying your connection details, such as your Public IP Address, Server name, Time Connected, and Protocol, will show once you click the down arrow. Select the blue Disconnect button in the top right corner of your IPVanish app window to disconnect from IPVanish.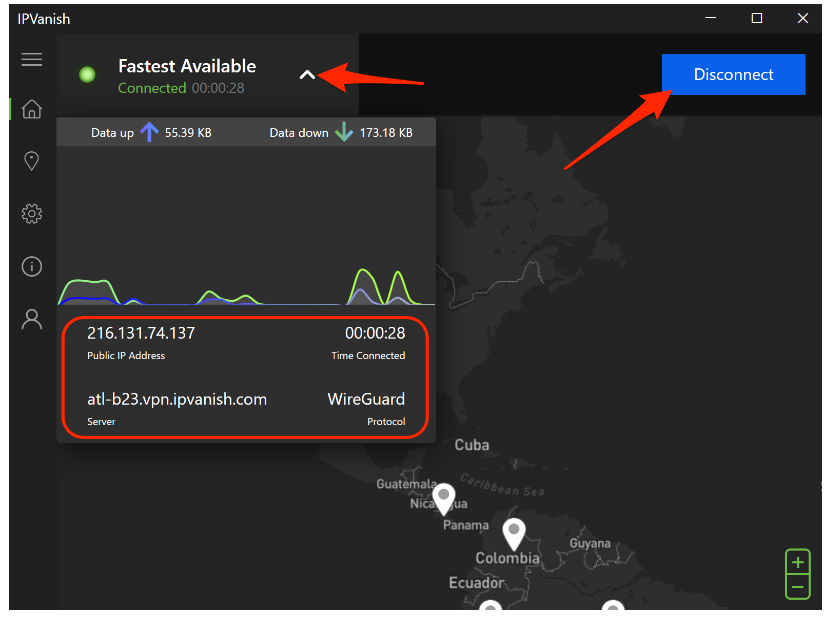 3. How to Download, Install and Use IPVanish For macOS
You can follow the guide below to learn how you can install IPVanish on macOS
Begin by downloading the IPVanish macOS client by going to the IPVanish website and going on the Apps section then Mac > Download Now or you can easily download it here.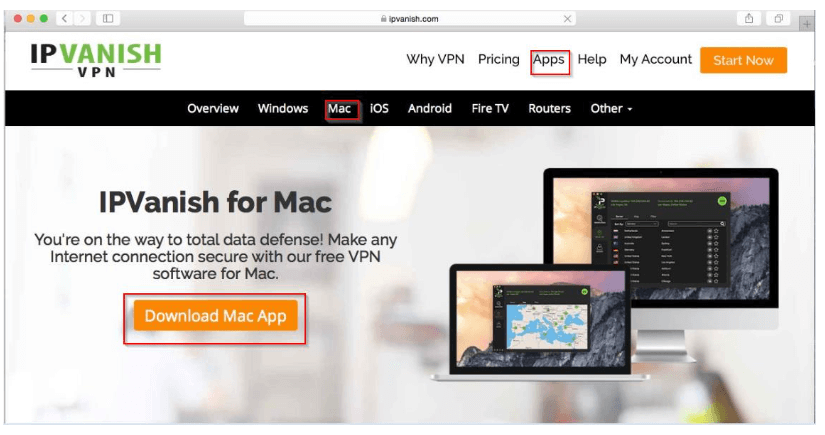 2. Now open your app which is available in your Downloads folder.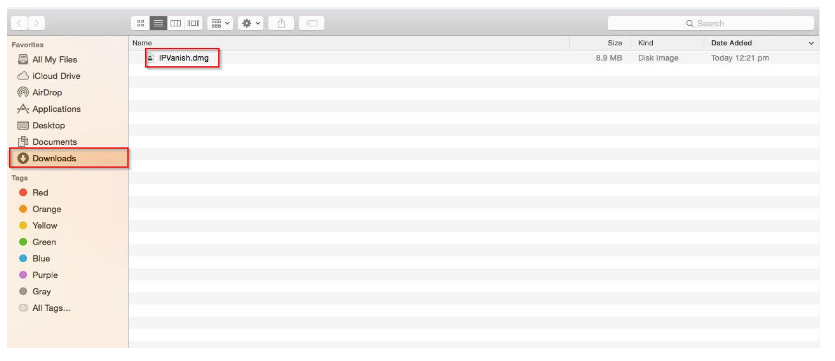 3. Now drag the icon of the IPVanish VPN app into the Applications folder in order to install it on your device.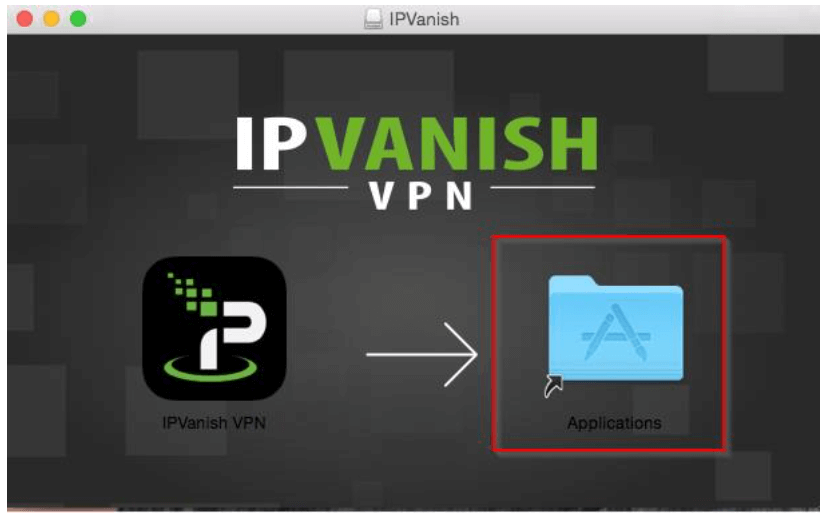 4. Use your existing IPVanish username and password to access the app. You will be asked for your Mac system password when launching the Mac client for the very first time so that IPVanish may install its own helper component.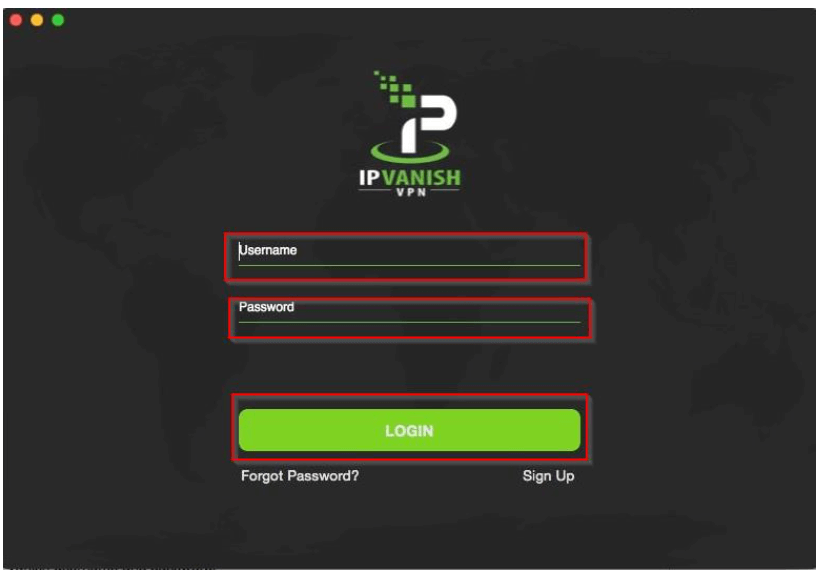 5. After you log in, you can select Begin Tutorial to watch the tutorial or skip it in order to use it on your own.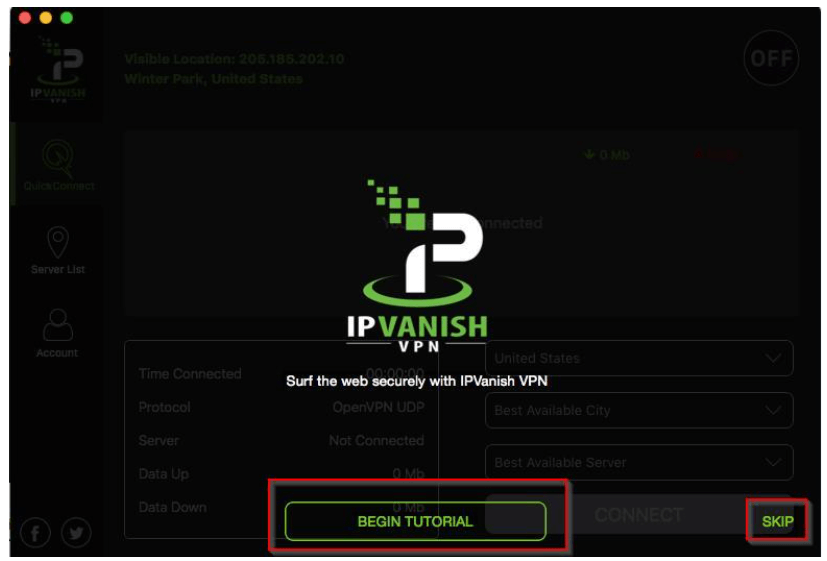 6. You will be directed to the IPVanish app homepage. To connect to the VPN, select your preferred country, city, and server and click CONNECT button.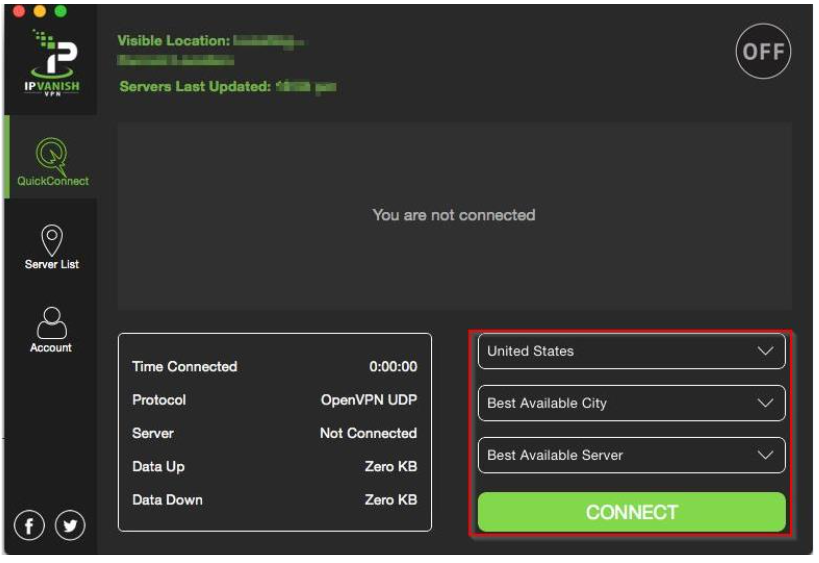 7. If this is your first time connecting to IPVanish, you might be asked to install the IPVanish Helper. Hit the button of Install on the dialogue box that pops up. It will ask you to enter your username and password for Mac, which is necessary for the IPVanish assistance to install successfully.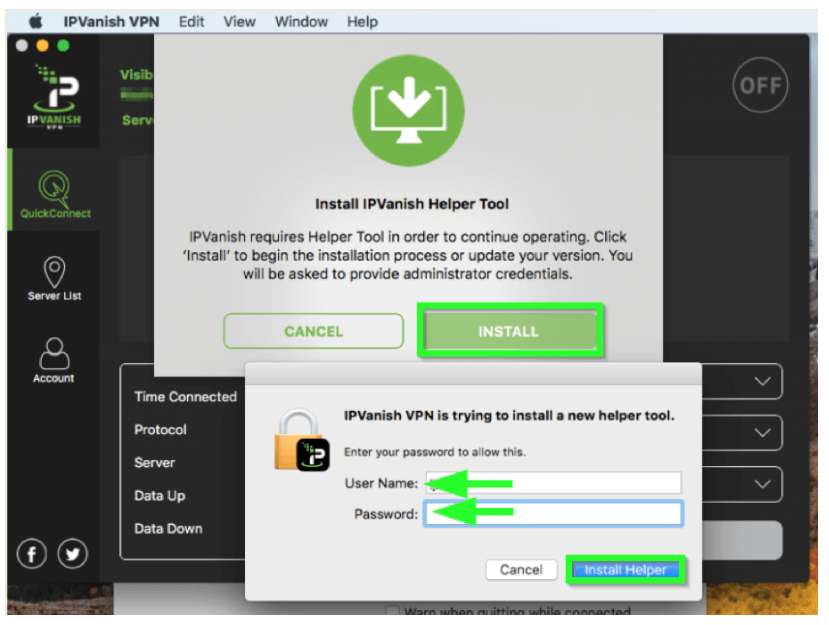 8. To see if you are connected the Green button will say ON which is on the right side of the app. Now you can use the internet securely.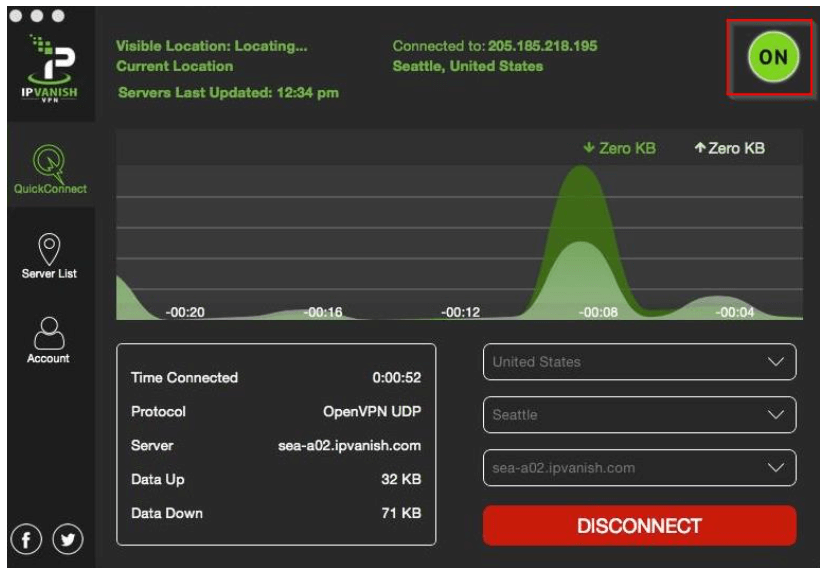 4. How to Download, Install and Use IPVanish For Android
You can follow the guide below to learn how you can install IPVanish on Android:
Begin by finding and selecting the Google Play Store on your Android gadget.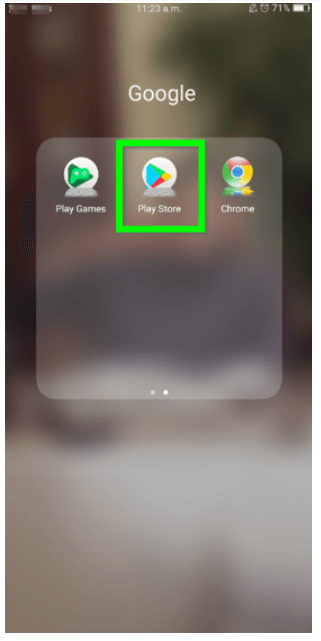 2. Click on the Google Play search box which is available on the top and enters IPVanish.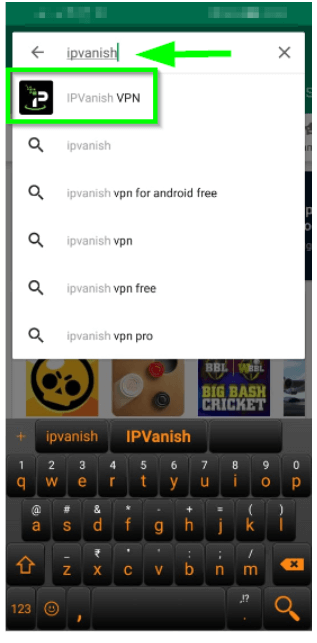 3. Click on the IPVanish VPN which will display on the results list. After that click on the install button.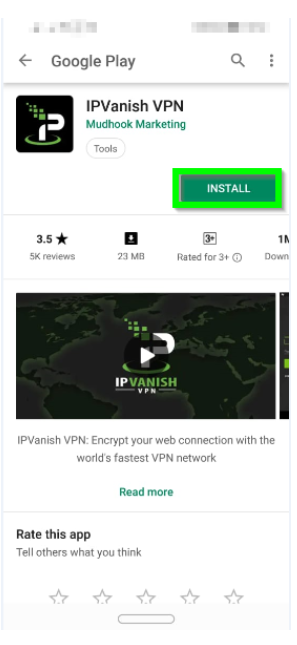 4. Then hit the open button, once it is installed.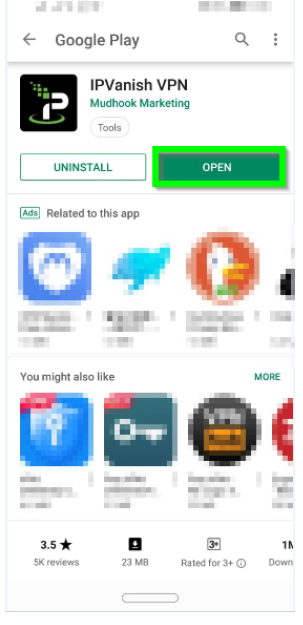 5. Once the IPVanish app opens, it will take you to the login screen. Here you can tap into the log-in if you have already registered to IPVanish or click Sign Up in order to create a new account.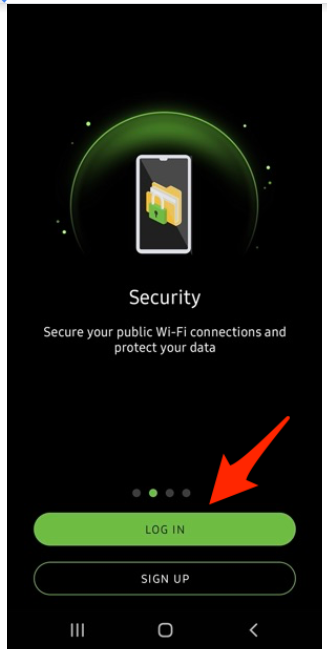 6. Type in your IPVanish username and password, and then hit the Log in button in order to log into the app.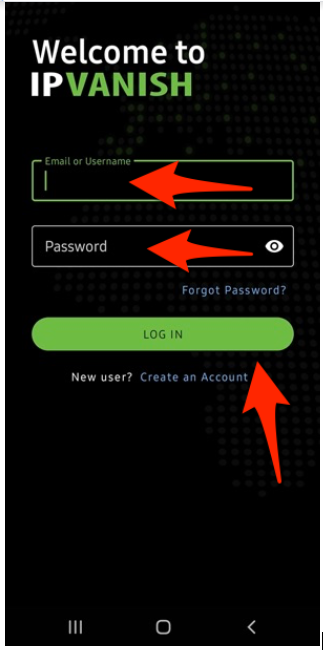 7. Next, if you want you can check the tutorial out by selecting Begin Tutorial to learn about the IPVanish app, or you can just click on the Skip option.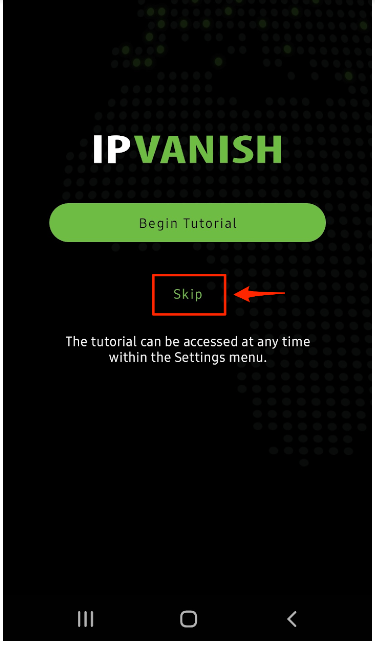 8. Click on the OK button when the Connection request pops up in order to authorize IPVanish to route and connect your internet traffic via IPVanish's servers.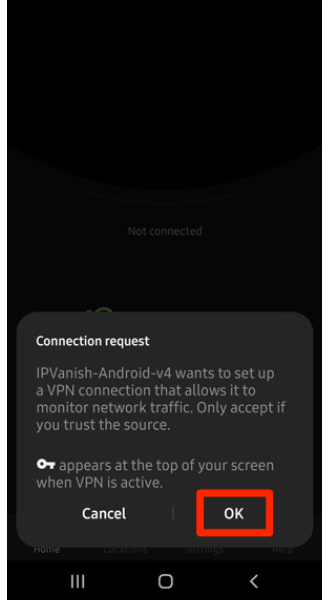 9. Now you can connect to any of the servers by hitting the Connect button. This will automatically connect you to the server which is fastest.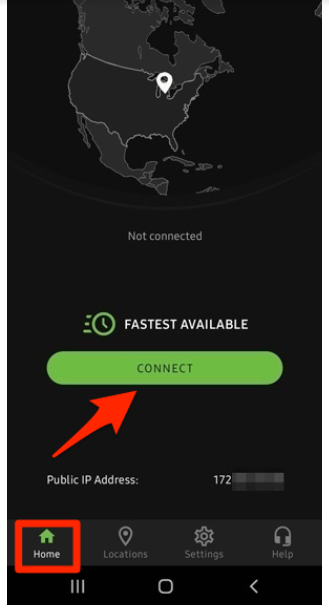 10. If this is your first time connecting to IPVanish's server, you might be asked to install the IPVanish Helper. Hit the button of Install on the dialogue box that pops up. It will ask you to enter your username and password for Mac, which is necessary for the IPVanish assistance to install successfully.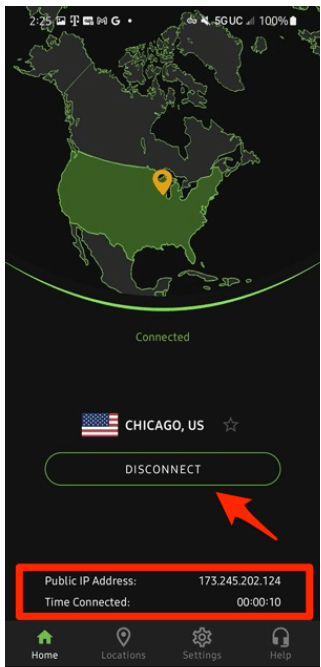 How to Download, Install and Use IPVanish For iOS
You can follow the guide below to learn how you can install IPVanish on iOS:
In order to install IPVanish on your iOS device, begin by going to the App store.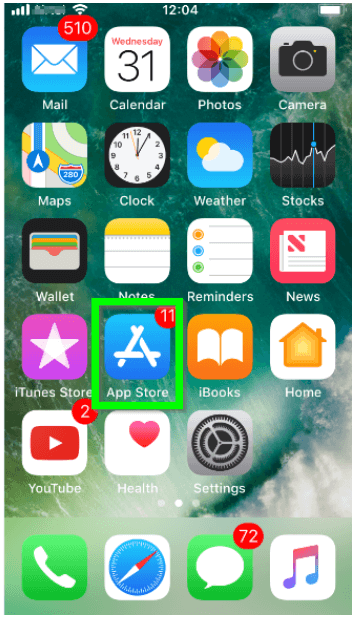 2. Enter IPVanish in your search box. Then select the very first option that you see.
3. Hit the Download icon in order to install the app.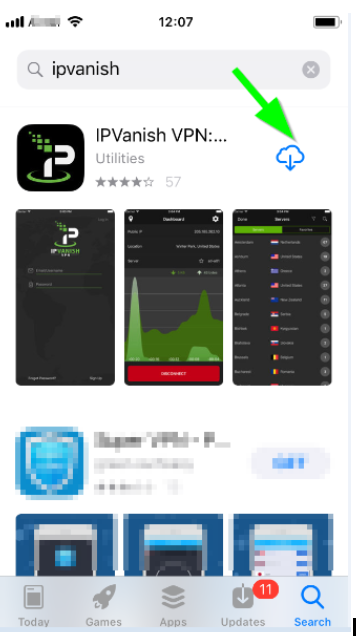 4. Once downloaded, press Open so that you can launch the app.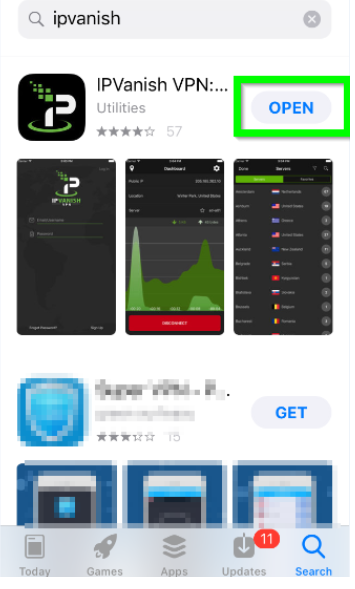 5. Select I Understand in order to agree with the privacy policies of IPVanish.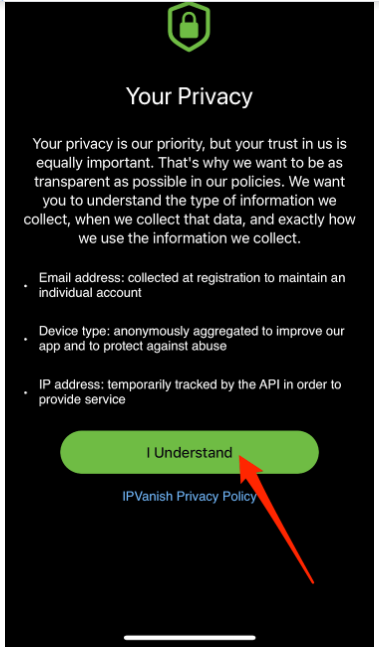 6. You can either agree or disagree with the optional data tracking activity which is there to improve the app.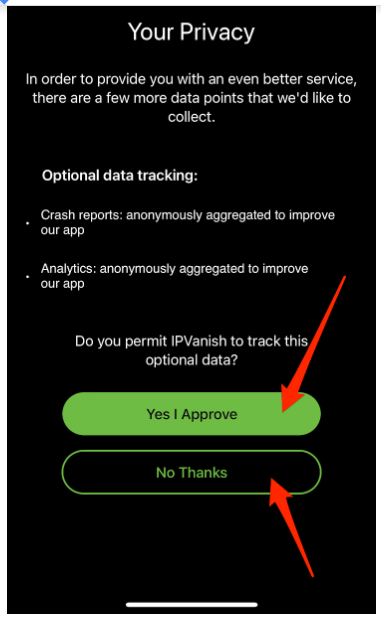 7. Hit Login or Sign-up now if you haven't registered already.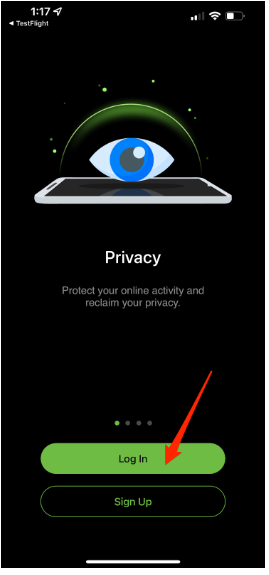 8. Skip or view the tutorial on how to use the IPVanish app.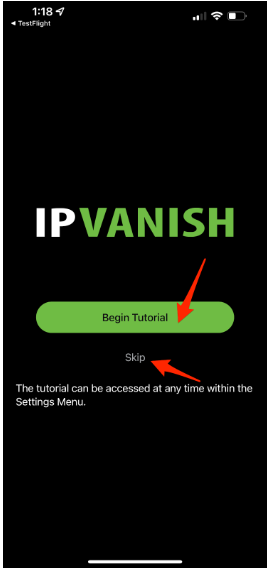 9. Then type in your username and password, and press login.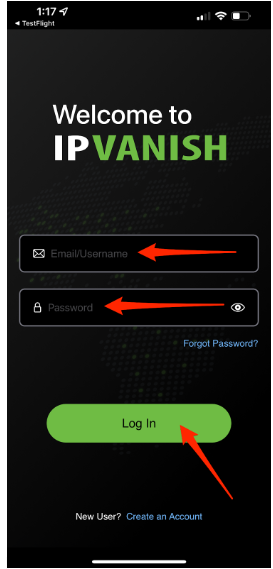 10. Hit Finish. You might be asked to enter your phone passcode in order to install all the VPN configuration profiles.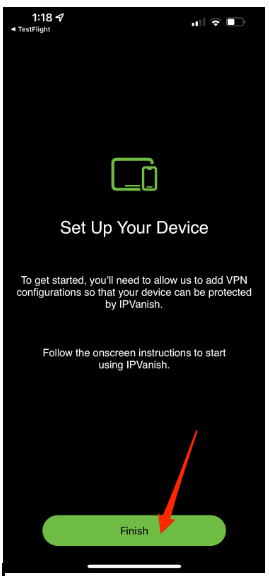 11. Press the Connect button.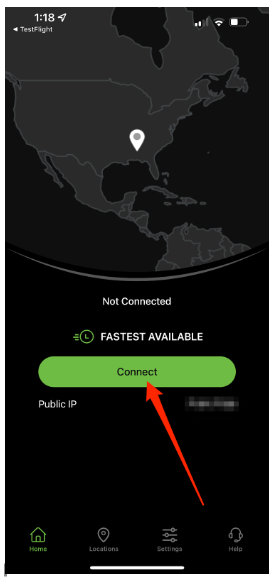 12. By selecting Allow, the app will configure your device's VPN connection profile so that you may connect to IPVanish.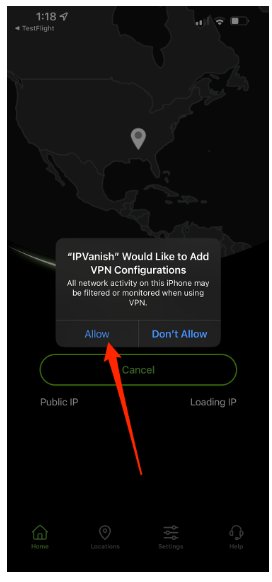 13. A green Disconnect button will appear in the middle of your screen which shows that you are now connected to your VPN.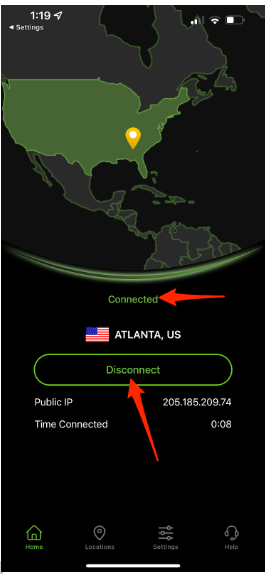 5. How to Download, Install and Use IPVanish on Firestick
You can follow the guide below to learn how you can install IPVanish on Firestick:
Begin by pressing the Home button available on your remote for Press Fire Stick. Then choose to Find which will be displayed on your menu bar in the middle of the screen. After that through the direction pad which is available at the top of your remote select Search in order to look for the IPVanish app.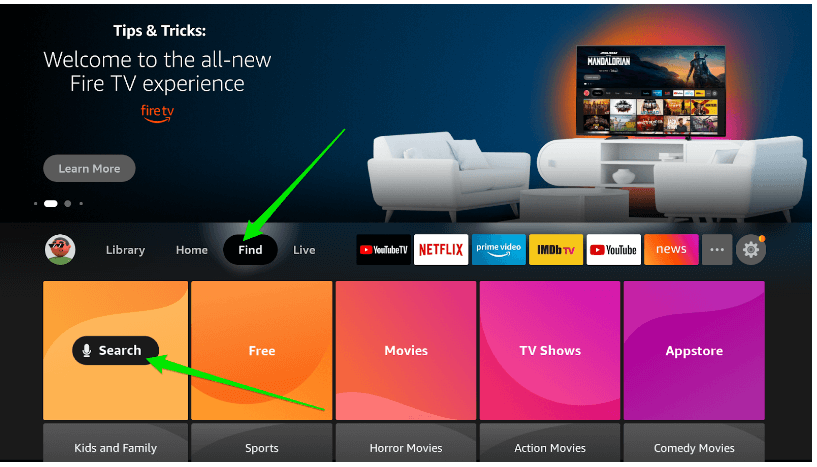 2. Then type in IPVanish and choose the very first option that appears.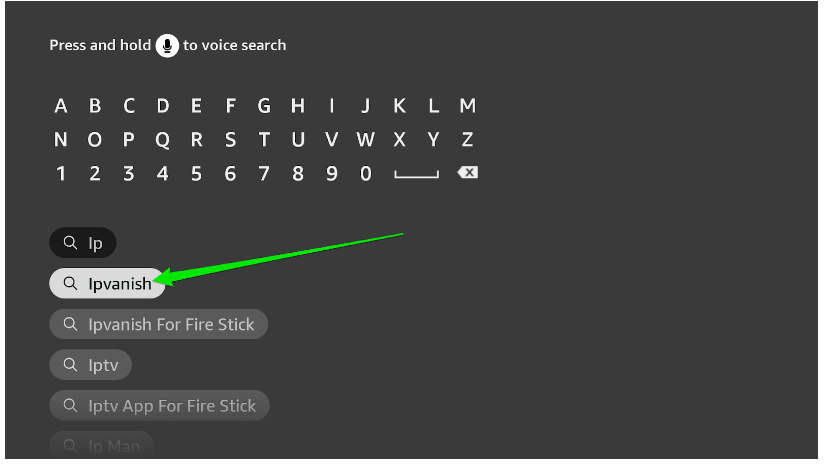 3. Choose the IPVanish app which will appear on your Apps screen.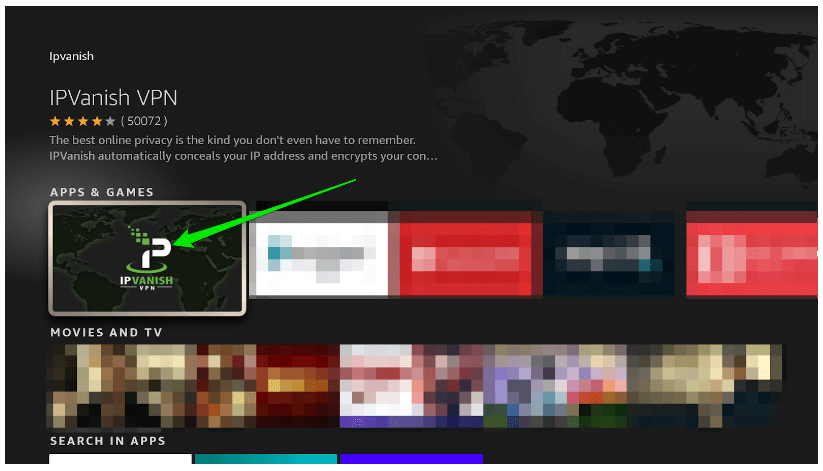 4. Choose the Download if you already had it downloaded in the past or the Get button if you are downloading it for the first time.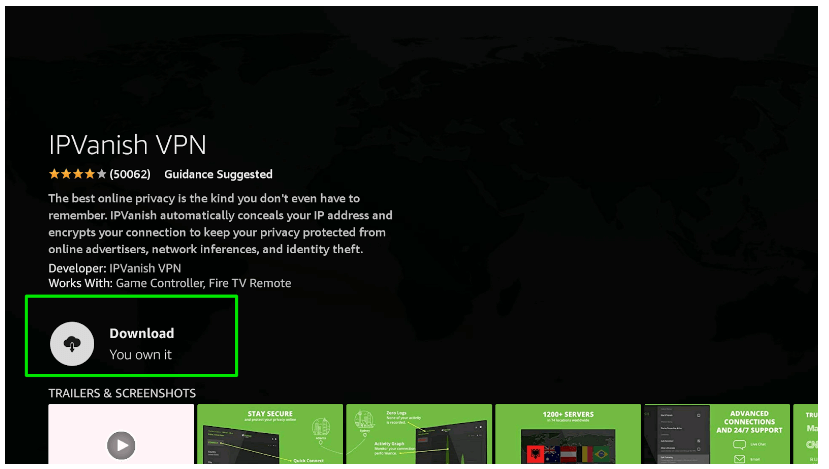 5. Choose the Open button in order to launch the IPVanish app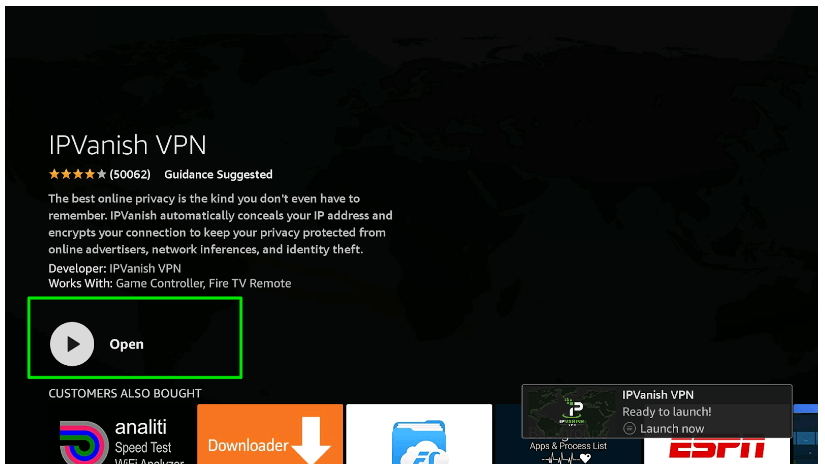 6. Type in your IPVanish credentials and press Login.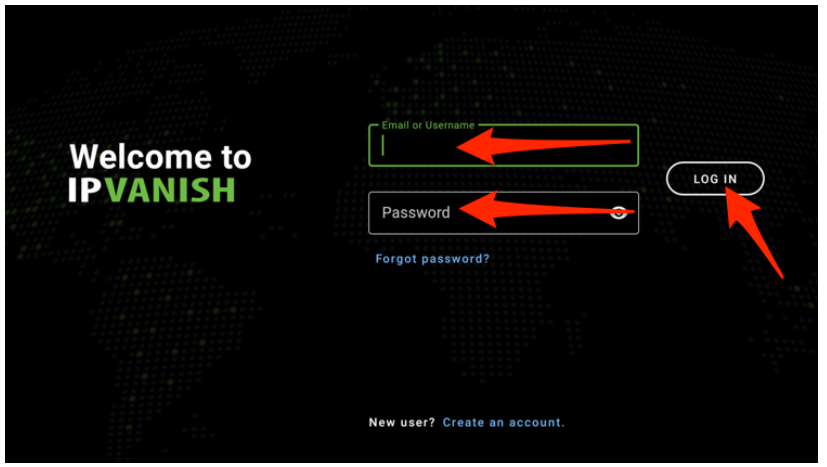 7. Now on the Home screen, select Connect.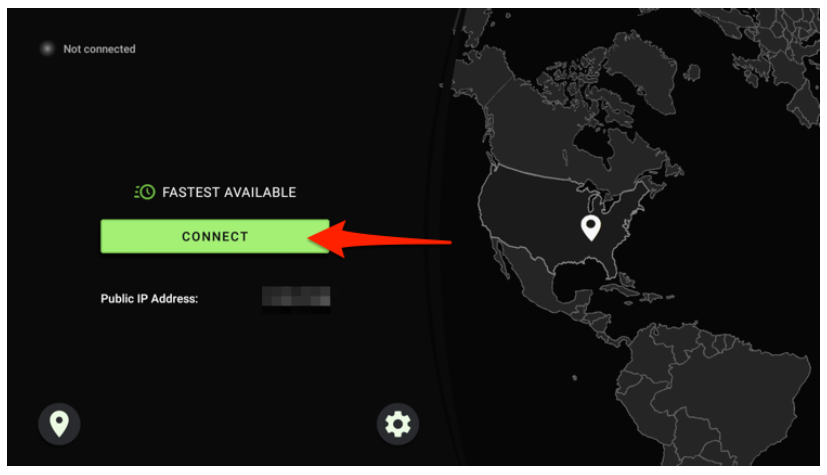 8. To connect to IPVanish and redirect your online activity through the IPVanish VPN server, click OK.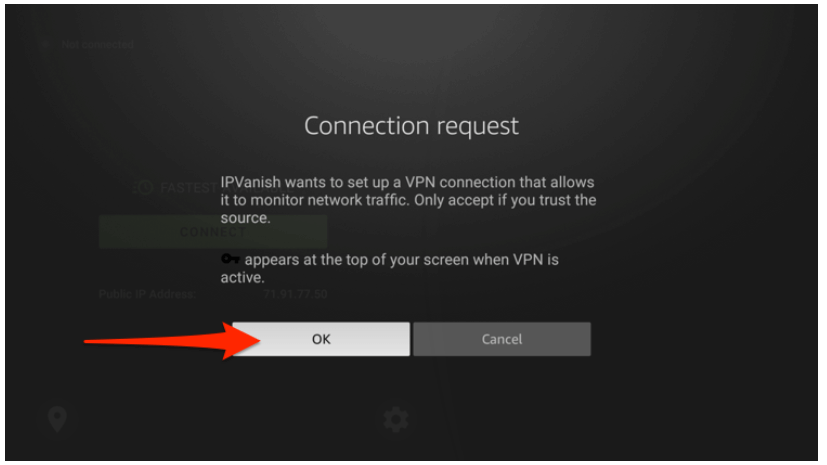 9. Once you are connected, you will be able to see the Connected notification which will appear on the top left. To disconnect, press the green Disconnect button.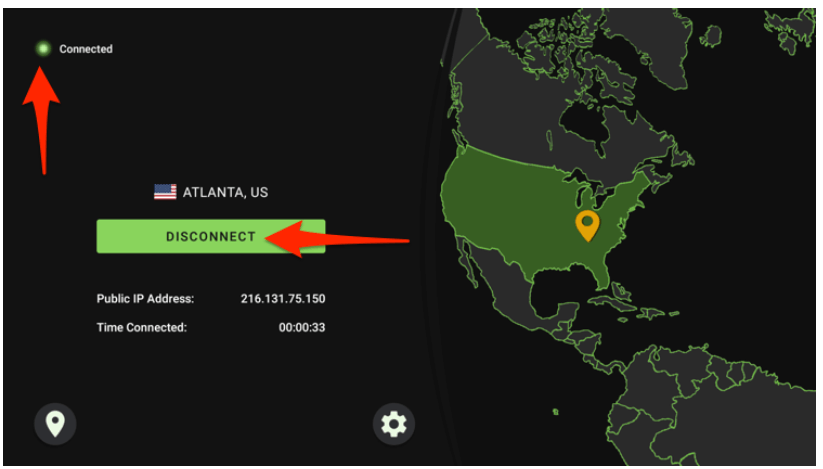 Can you Get IPVanish VPN for Free?
You can try IPVanish for free on your mobile device. However, that is just for 7 days. If you subscribe to their annual plan you will get a seven-day free trial through which you can use their premium features and test them out.
To activate the free trial, you need to download the IPVanish mobile app from the App Store or Google Play store. Once you've downloaded the app, sign up to create your account. It has to be a new account to get the free trial option.
Then you'll get to pick the plan you want with the free trial. To confirm your account you'll have to authorize your subscription through the mobile app store.
After setting up your free trial account, you can download the IPVanish app on your computer as well and just log in to your free trial account.
In addition, once your trial period is over, IPVanish offers a 30-day money-back guarantee. This way if you merge both deals you can use the premium IPVanish for 37 days.
The free application is identical to the premium IPVanish subscription in every way. The same protocols, functionality, security features, and server options are available to you.
How Does IPVanish VPN Give Support To Its Customers?
One of the most important things in any VPN service provider is their customer support service. This is where IPVanish hit all the marks. If you have any questions regarding their service, you can always head over to their center.
At the Knowledge center, you will find tons of FAQs that will certainly solve your problems. They also have solutions with images that help in following with steps.
However, if you need more assistance, you can get in touch with their customer service representatives via email or live chat. Their fastest available alternative is Live chat.
Overall, we had a good experience with their customer service. One thing we really liked was that their customer assistance portal indicates whether there are any significant service issues. In this manner, you may be certain that the issue isn't coming from you.
Yes, it is a very trustable VPN service provider. With high-grade security features.
Even though IPVanish is one of the best VPNs currently in the market, one cannot deny that there are some better service providers out there. Such as Surfshark, and ExpressVPN. Out of these, ExpressVPN is the leading VPN currently which some of the most unmatchable features and security available.
Yes, IPVanish is a reliable and secure torrenting option! It would not be accurate to describe it as fantastic for torrenting, though. In all honesty, IPVanish isn't stressing its P2P capabilities as a major selling feature. You will be required to use the same pool of servers as streaming because the service does not provide dedicated torrenting servers. That being said, it works smoothly.
Additionally free SOCKS5 proxy is also available. To be more specific, this server is excellent for people who wish to preserve fast connections while also maintaining security and anonymity online. Therefore, individuals who want to benefit from even faster speeds have options.
Final Words by the Experts
IPVanish is simply a middle-shelf VPN that provides the majority of the features you'd anticipate from a VPN. This service provider offers all the necessary facilities, including an operational kill switch and a wide range of servers to connect to. Additionally, it unblocks Netflix, supports P2P, and has a very cheap cost for at least the first year. There are no notable IP or DNS leaks.
However, if complete anonymity is what you're searching for, this might not be the best option given their corporate location. Even as a strict entertainment choice, it struggles to unblock several streaming services. With the new WireGuard speeds, you will be able to stream high-definition content. However, only if you primarily watch Netflix or YouTube.
IPVanish is a great VPN if you're looking for a quick and inexpensive choice for Netflix and torrenting, but for longer-term usage, we would suggest going for other VPNs.