Are you someone who wants to subscribe for a VPN, but conflicted between some of the top rated VPNs out there? Well, you aren't the only person. Since VPNs are such a necessity at this point it can be difficult to know which one is fits perfect as per your need. After all, with these VPN service providers, you will have to commit to a year or biannual subscription thus it is important to pick the right one.
There is no doubt in admitting that currently NordVPN and ExpressVPN are some of the most popular VPN options out there. This is why you can get confused about which one to pick in order to have security while you use the internet. These two are excellent options if you want no log and a high level of security. Not only this but ExpressVPN and NordVPN also offer quite high-speed encrypted access to the internet through a virtual private network with their plethora of servers from all around the globe.
However, to help you in making the decision, we finalized the complete comparison of NordVPN Vs ExpressVPN in everything from prices to customer service so that we can answer your question about which one is better. Hence make sure to read it till the very end!
| | |
| --- | --- |
| 🏆 Winner: | NordVPN |
| ⭐ Rating: | |
| 🥇 Overall Rank: | #2 out of #150+ |
| 📖 Logs Policy: | Stringent zero-logs policy |
| 💵 Price: | $3.29/mo |
| 🖥️ Servers: | 5700+ Servers in 60 Countries |
| 🍿 Streaming Services: | Netflix, Amazon Prime, HBO Max, BBC iPlayer, and more |
| 🔥 Special Deal: | Save 63% + 3 Extra Months |
NordVPN vs ExpressVPN: Overall Summary
If you want an overall summary of which one is better, we would say it is NordVPN. One of the biggest reasons being its subscription starts at $3.29/month which is quite cheaper than ExpressVPN prices. Similarly, if you try to check how many devices they connect, NordVPN lets you have more simultaneous connections as compared to ExpressVPN with a whopping 6 devices that you can connect at the same time. Aside from that, it has so many more servers as compared to its competitor.
Though one could argue that ExpressVPN offers more locations. While both VPNs offer great customer service, excellent streaming, and a strict no-lag policy, NordVPN has a bit of an edge over ExpressVPN as in the complete package it offers more at a lesser price. Customer reviews are the best way to determine how actual users feel about something. If you search NordVPN vs ExpressVPN even for customer reviews, you will see NordVPN winning with a rating of 4.9, while ExpressVPN has up to 4.3.
Now let's try to understand both VPNs in detail with specific features so that you can know which one is the right one.
NordVPN vs ExpressVPN: High-Speed Comparison
One of the most important things in any VPN is its connection speed. It is really important to make sure that you know how fast it works without slowing your speed. In order to put these both VPNs to the test we did so by using their high-speed tunneling protocols which are NordLynx and Lightway. Through this, we found out their download and upload speeds in different countries.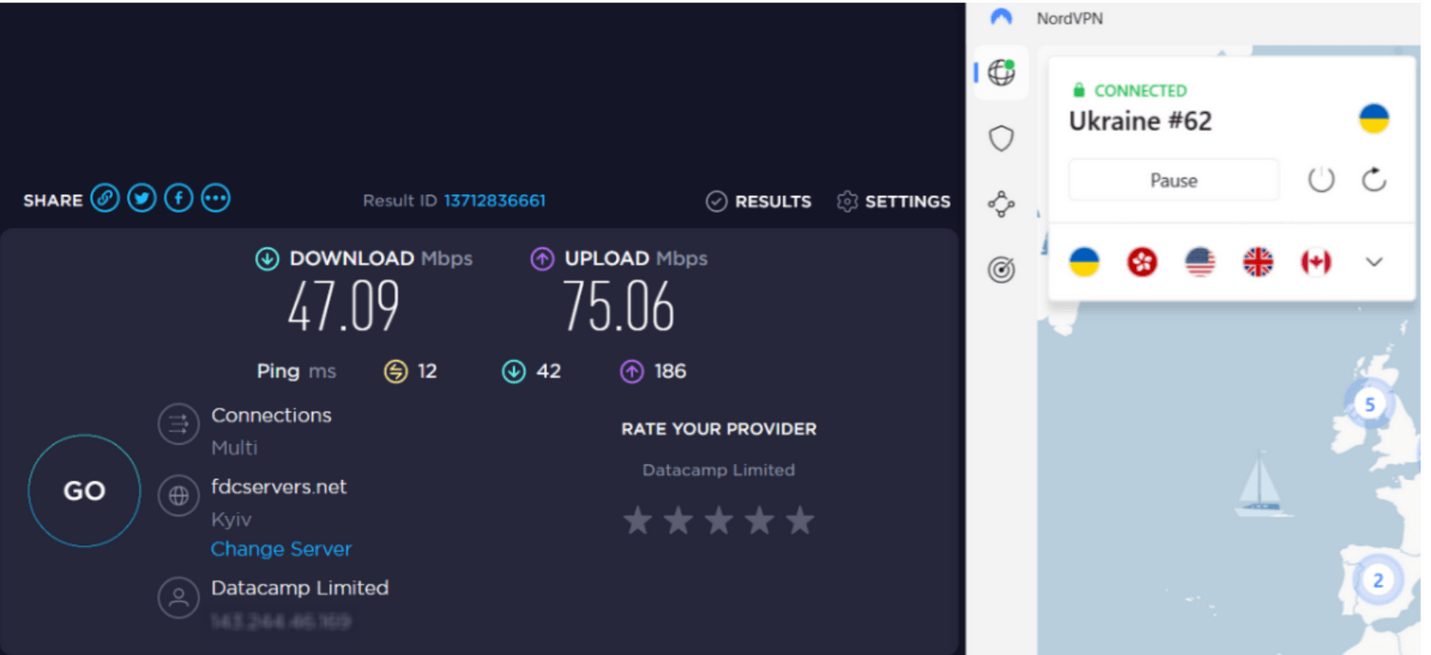 Additionally, it is important for you to know that the distance between servers and your location also has a huge impact on results. For example, if you live in the UK you may notice that VPNs in nearby countries work much faster compared to VPNs in the USA or Australia.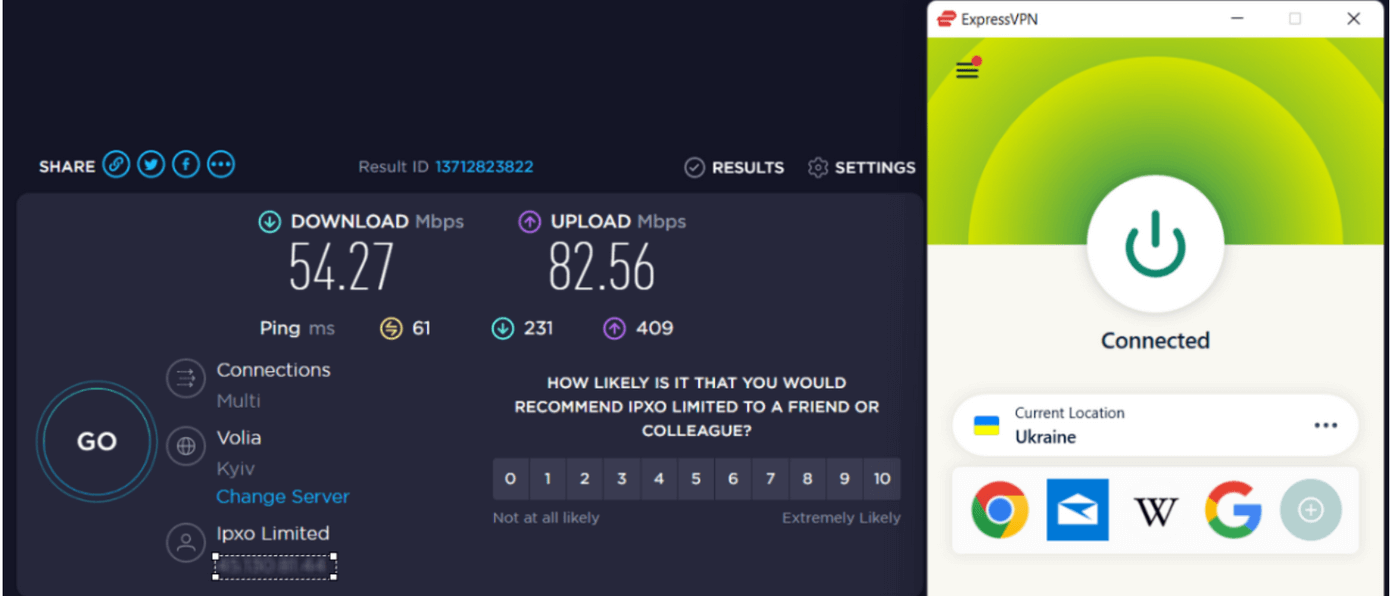 You might be wondering if WireGuard from NordVPN and Lightway from ExpressVPN are extremely distinct protocols, can we even compare them? Well, we can do so because both of them are cutting-edge, high-speed protocols designed for superior efficiency and privacy. They were created internally by the providers and are the best that each has to give, outperforming others in every way. Our starting point was a benchmark of 471 Mbps download and 486 Mbps upload.
| | | |
| --- | --- | --- |
| | NordVPN (NordLynx) | ExpressVPN (Lightway) |
| The US | 419 Mbps/ 469 Mbps | 306 Mbps/ 372 Mbps |
| The UK | 457 Mbps/ 119 Mbps | 304 Mbps/ 365 Mbps |
| Canada | 367 Mbps/ 246 Mbps | 305 Mbps/ 206 Mbps |
| Germany | 453 Mbps/ 442 Mbps | 314 Mbps/ 311 Mbps |
| France | 464 Mbps/ 345 Mbps | 313 Mbps/ 358 Mbps |
| Japan | 280 Mbps/ 285 Mbps | 247 Mbps/ 306 Mbps |
From this, you can clearly see that the winner is none other than NordVPN. However, when it comes to uploading speed you can see both VPNs are pretty head-to-head. Here in many places, ExpressVPN takes the lead at times. If you take both things into consideration, we would say NordVPN is the winner, while ExpressVPN isn't that far off and gives NordVPN good competition.
NordVPN vs ExpressVPN: Which Is More Affordable
| | | | | | |
| --- | --- | --- | --- | --- | --- |
| VPNs | MONTHLY PLAN | ANNUAL PLAN | DEDICATED IP FEE | TRIAL PERIOD | MONEY-BACK GUARANTEE |
| ExpressVPN | $12.95/Month | $8.32/Month | Not Applicable | Not Applicable | 30 Days |
| NordVPN | $11.95/Month | $8.29/Month | $5.83/Month | Not Applicable | 30 Days |
As you can see clearly, ExpressVPN is more expensive than NordVPN, with a starting monthly subscription price of $8.32. While one may assume that its longer subscription plan would be much cheaper. However, it is not the case. Its longer plans are not significantly cheaper, with a six-month subscription costing $9.99/month and a one-year subscription costing $6.67/month.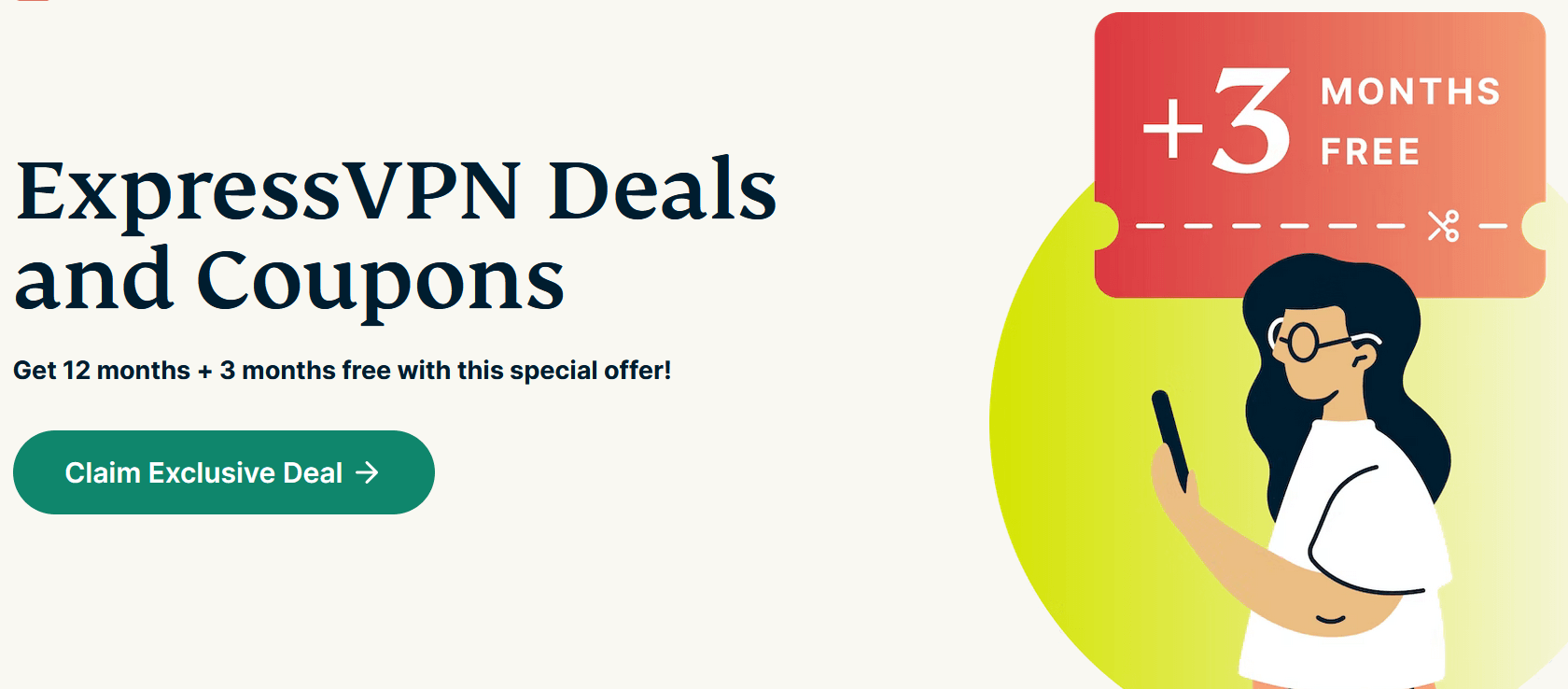 Now if you look at the other hand, NordVPN offers better deals for longer subscriptions, with a monthly plan of $12.99/month, a one-year plan of $4.59/month, and a two-year plan of $3.29/month. You can see a huge discount from its monthly plan to the two-year plan, which helps customers get a great discount without compromising on quality in any form. While many apps only offer a 30-day money-back guarantee where you will have to pay, NordVPN also offers a 7-day free trial on app stores. Unfortunately, none of them have a free trial for users that use desktops. Though this isn't a huge difference, NordVPN allows up to 6 simultaneous device connections, while ExpressVPN allows up to 5.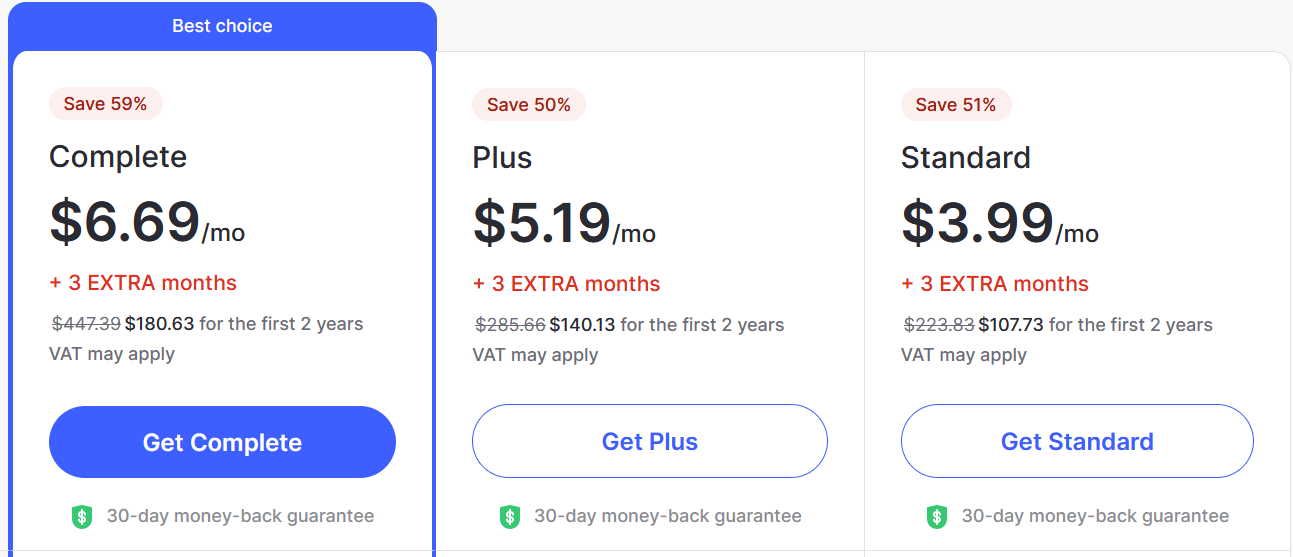 Furthermore, both providers accept credit cards and PayPal, but NordVPN also accepts AmazonPay, prepaid cards, Sofort, Google Pay, Apple Pay, and cryptocurrencies, while ExpressVPN accepts Bitcoin and UnionPay as well.
NordVPN vs ExpressVPN: How Do These VPNs Protect My Privacy?
VPNs are really important for privacy thus if a VPN is not offering good privacy it isn't a VPN you should have. Most VPNs claim that they have a strict no-log policy and do not keep logs. However, if you try to dig deeper, you will realize there is a loophole here, and some of them only mean activity logs. An activity log essentially keeps track of all the actions a user performs.
This includes everything from website visits to data downloads. However, law enforcement agencies can use this information to track a user's location. While a VPN can make this more difficult, if the VPN provider hands over detailed connection logs, it can ultimately compromise the user's privacy and security. This is why often we advise not going for free VPNs because they sell your information for money.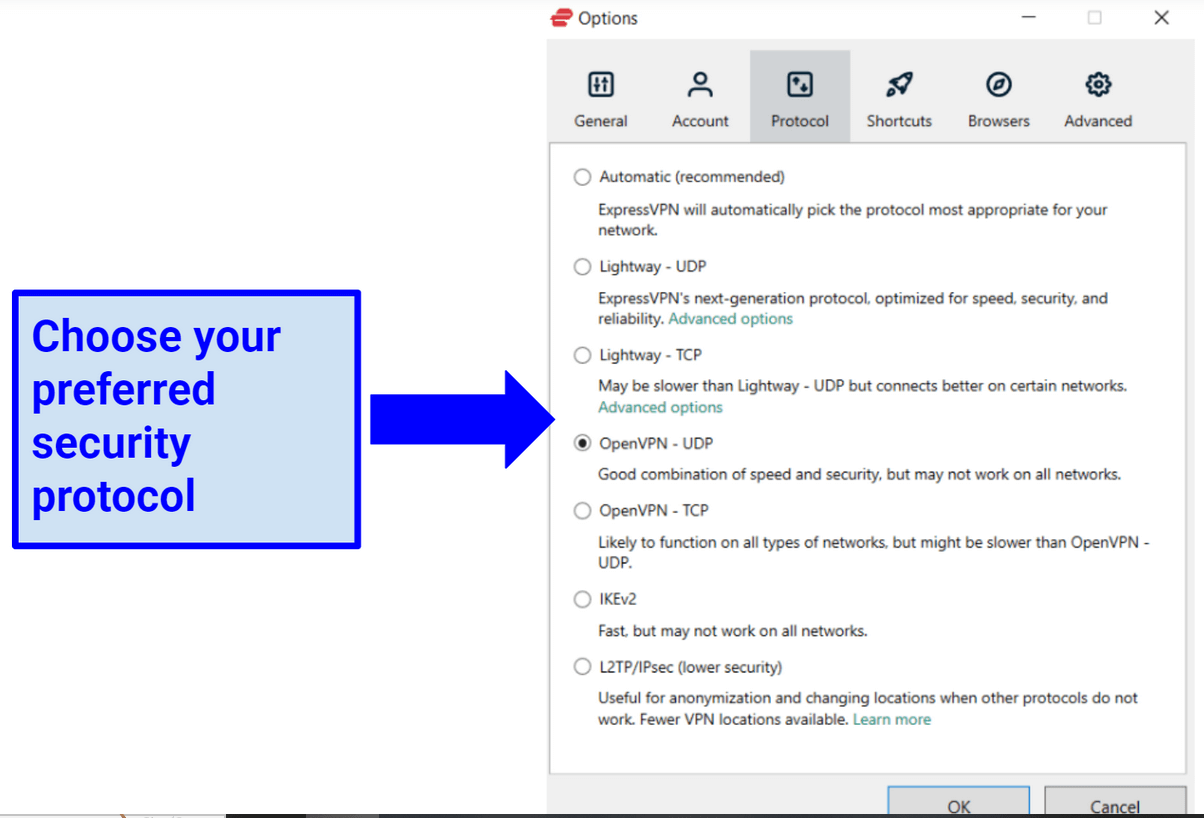 If we look at NordVPN and ExpressVPN, we can find some loopholes as well. While both have strict policies, ExpressVPN stores some connection logs, but they are aggregated and do not contain any information that could identify you. These logs have some standard information such as the date of connections, your account ID, the location you connect from, and the amount of data transferred. Since the company does not record your real IP address, it is difficult to trace your activity.
However, this is nothing to fret over, as most VPN companies keep this much information. On the other hand, if you look at NordVPN, it does not keep any logs that would identify what you do while connected. However, it does collect advertising IDs on mobile for its own use. These can be reset easily, though, and are not a major issue.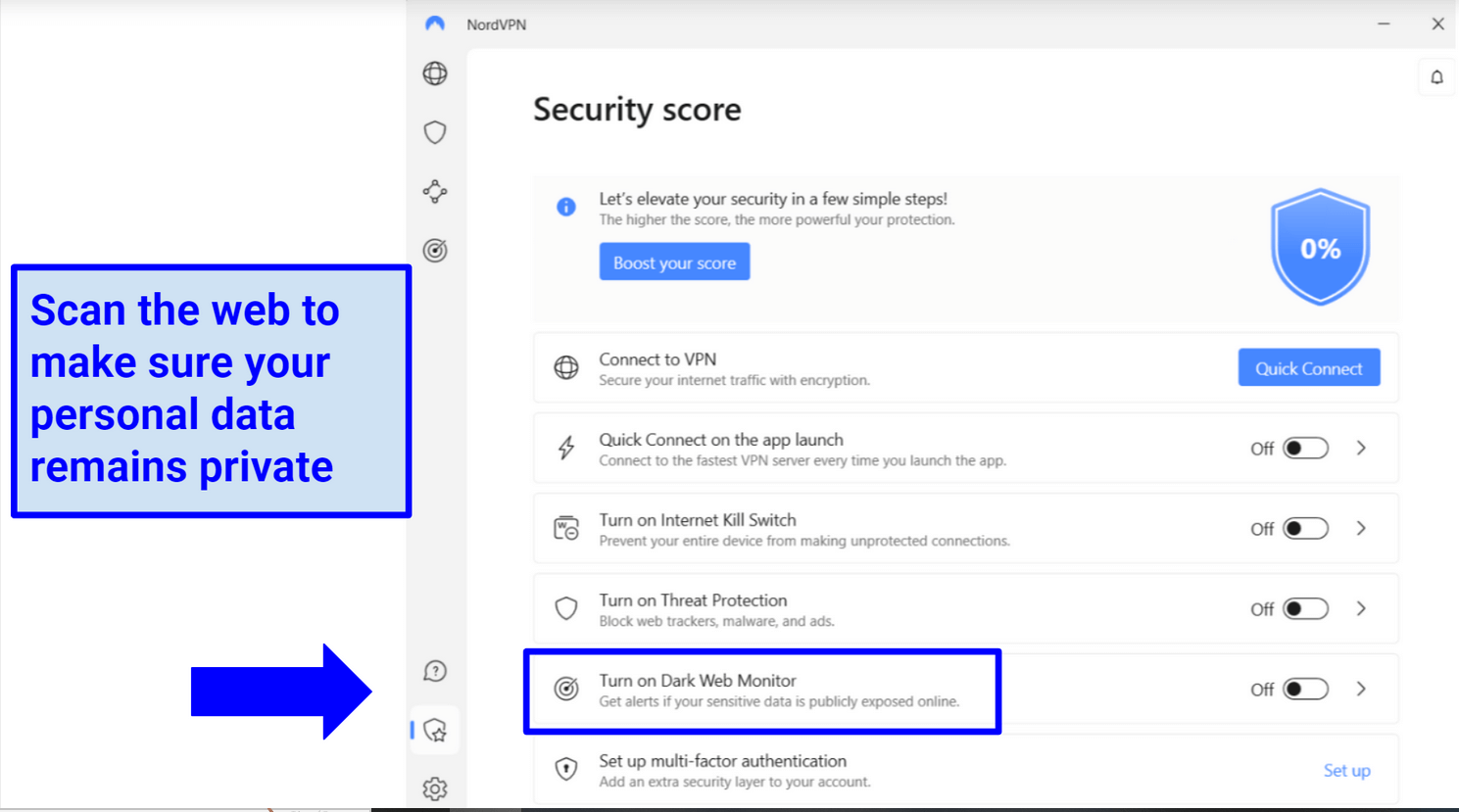 Another thing in recent times has been anonymity. Some people prefer staying anonymous completely. If you are wondering if you can open an account and pay for it while staying completely anonymous, the answer is yes. Both ExpressVPN and NordVPN offer anonymous account creation options with them you can also pay with cryptocurrencies or prepaid cards rather than credit cards, which makes it difficult to link your account to you.
NordVPN vs ExpressVPN: Which Has The Most Reliable Features
When comparing their features you can see both have almost everything you need in a VPN. there is no doubt in saying that both of them actually offer much more features than many other VPN providers. In this section, there is a clear tie between the two as you can see below.
| | | |
| --- | --- | --- |
| | ExpressVPN | NordVPN |
| Split Tunneling | Yes | Yes |
| Smart DNS | Yes | Yes |
| RAM-only Servers | Yes | Yes |
| Stealth VPN | Yes | Yes |
NordVPN vs ExpressVPN: Which Has Secure Torrenting And P2P
Torrenting and P2P are two crucial elements for which many people get a VPN in the first place. This was another section where we had a hard time picking a winner as both VPNs were neck to neck in terms of servers and speed. While you may argue that NordVPN has more servers, actually it only provides P2P on some servers only.
On the other hand, ExpressVPN allows it on all servers, This is while NordVPNs number of servers allowing torrenting may decrease, but if you compare the amount both are almost equal.
Thus this was another section that ended in a tie for us though many claim NordVPN is the go-to VPN for torrenting.
NordVPN vs ExpressVPN: Best Option For Netflix and China (Outside US)
If you are wondering how NordVPN and ExpressVPN are in China and Netflix read this below:
China
China is a difficult place where most VPN providers fail to offer service, Fortunately, NordVPN and ExpressVPN both work well in China. This is a piece of great news for anyone who loves watching Chinese drama. Not only just China these two are actually deemed as quite reliable options for any country that has restricted internet access. However, the way both handle VPN bans may differ.
NordVPN offers specialty Obfuscated servers that you can select from. However, you may need to set up a special app to make this feature work, at least in China. Instructions for major platforms can be found on NordVPN's website. ExpressVPN, on the other hand, doesn't have any way to turn its Stealth VPN. It automatically engages whenever it detects that you'll have to deal with DPI. Unfortunately, this feature only works if your tunneling protocol is set to automatic.
This is not it, but NordVPN has additional features that give it an edge over ExpressVPN. One is Double VPN, which uses two servers rather than just one for added protection. The other is Onion Over VPN. It adds Tor relays on top of the user's encrypted VPN connection.
Netflix
When it comes to streaming, NordVPN and ExpressVPN are great options. One of the hardest platforms to unblock is Netflix, and fortunately, both do a great job of unblocking multiple Netflix libraries, including Netflix US. If we had to nitpick, we would say NordVPN was better at bypassing the geo-restrictions of Netflix through most of its servers.
| | | |
| --- | --- | --- |
| Platform | NordVPN | ExpressVPN |
| Netflix | Yes (Most popular country libraries: US, UK, Canada, Germany, Japan) | Yes (Most popular country libraries: US, UK, Canada, Germany, Japan) |
| Amazon Prime Video | Yes | Yes |
| Hulu | Yes | Yes |
| HBO Max | Yes | Yes |
| Disney + | Yes | Yes |
| BBC iPlayer | Yes | Yes |
NordVPN vs ExpressVPN Reddit
Reddit is another place where people often come to express their feelings about things. Many people build a community and learn from each other's experiences. In order to test which VPN is better in NordVPN vs ExpressVPN, you can easily see it is NordVPN, even through comments.
Dude, too many words, let's do it shortly: NordVPN – is the cheapest and better for Netflix VPN, and ExpressVPN is the fastest and universal VPN 🙂 Cheers
-pingmetodd
I haven't ever used ExpressVPN, but I get about the same speed with or without NordVPN. I get 200-250 Mbps which is about what I can expect.
-NefariousnessOne2728
I have used both but prefer Nord of the two. ExpressVPN had more consistent speed across different servers but was consistently slow-ish. They say they don't throttle but I doubt it. Nord has fast and slow servers so I just picked the fast one. Also, ExpressVPN's browser extension isn't standalone which didn't make any sense. They also cost more. But I felt Express had fewer servers blocked by services like Netflix and such.
-lysnnn
I recently started tracking download speeds for Nord, SurfShark, and ExpressVPN, and Nord consistently comes out ahead, just a hair away from 300 Mbps on average (just tracking U.S.-based servers for now). I'm currently testing over OpenVPN, but plan to set up Wireguard in the next week and anticipate a nice boost.
–phl3x
Conclusion
After testing and comparing bot VPNs, we can say easily that NordVPN is the best choice for anyone. It is excellent in all terms. Not only it is fast, and has a great server selection it is also feature rich and extremely affordable.
Though ExpressVPN is far behind and gives good competition to NordVPN, if we had to pick a great deal comparing everything and the amount, we would definitely suggest opting for NordVPN.