In today's world, online privacy is a major concern. Anyone who is concerned about their internet safety would use a VPN (Virtual Private Network) to remain undetected and hide their digital tracks.
When using a VPN on Android device, you are connected to one of the multiple international servers that the VPN is registered with. Your internet traffic is instead routed through a secure network. Within seconds, your true location will be covered up to appear as though it is on the other side of the world. Additionally, all data sent from your devices running Android OS is encrypted via VPN, enhancing your overall anonymity.
If you don't already use an affordable VPN, it's time to sign up for one and add yet another brick to the wall for digital safety. With a VPN, all it takes is a single click to unblock a website, access search results that are tailored to a particular region, or view a TV program from a foreign country.
However, in some cases, you might need to turn off VPNs which is quite simple to switch between ON/OFF when your work is finished. Here is a brief instruction to assist individuals who are unsure how to disable their VPN for whatever reason.
Best Suggested VPNs For Android Devices
Why Do We Need To Turn OFF The VPN On Android?
There are no common reasons for which you need to turn off or disconnect VPN on your Android devices but there are some circumstances when you need to turn off your VPN. For instance, you are setting up new network connections on your device or having trouble accessing the internet. There might be some specific situations as well, such as:
You need to access local services that are only designed to work in your country like municipal services, banking apps, etc.
You are experiencing proxy errors on every other website.
Your workplace doesn't allow to you access their ERP using a VPN
You need to access a local file or printer server at your workplace.
Visiting a country where your VPN Provider is blacklisted.
It is highly recommended to turn on the VPN once you're finished addressing the above issue to prevent your data from leaking on the internet and getting your privacy exposed.
Quick Guide To Turn Off VPN On Android Devices
Android is an open-source platform that is used by billions of devices around the world including mobile phones, tablets, Smart TVs, Car Entertainment systems, and even on many Kiosks. Each of the manufacturers of these devices either uses Stock Android or a Customized version of the Android operating system.
Although it is difficult to provide instructions for disabling VPN on each of the customized Android OS devices, we are providing a generic guide that can be used on any Android-based device to disable VPN for any of the above-mentioned reasons.
Method 1: Temporarily or Permanently Turn Off VPN Using Android Settings
From the App Drawer or Home Screen, go to the Settings
Find the option that says "Wi-Fi & Network" or similar names like Network and Internet, Wireless & networks, or Other wireless connections.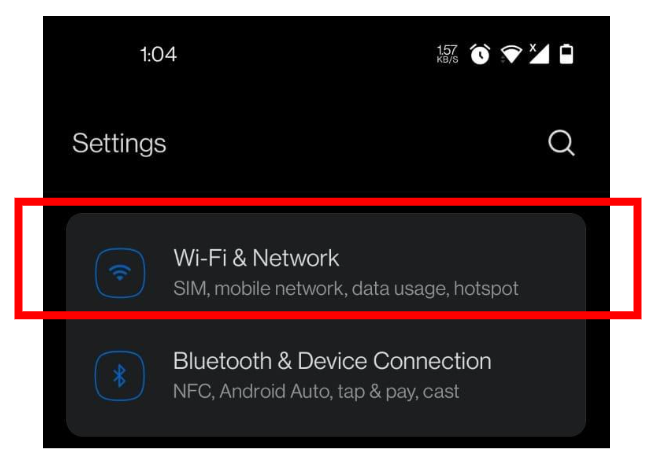 3. Scroll down and tap on VPN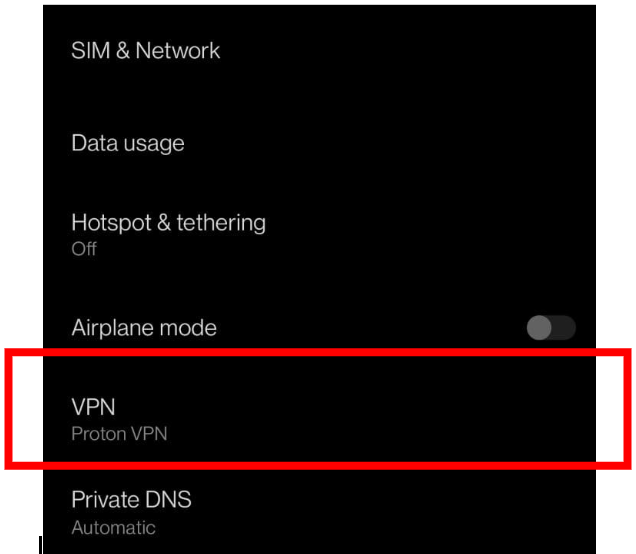 4. Here you'll see the list of all installed VPNs and the "Connected" status under the VPN which is currently turned on. Tap on it.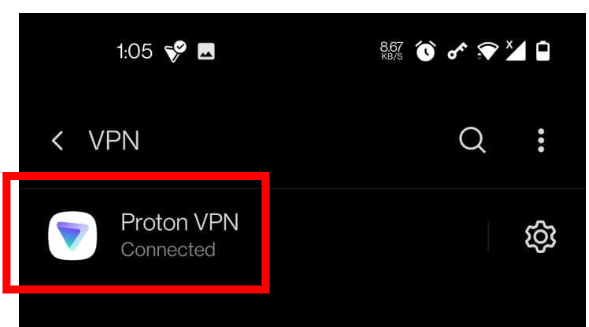 5. A window will pop up asking you to Disconnect or Cancel. Tap on Disconnect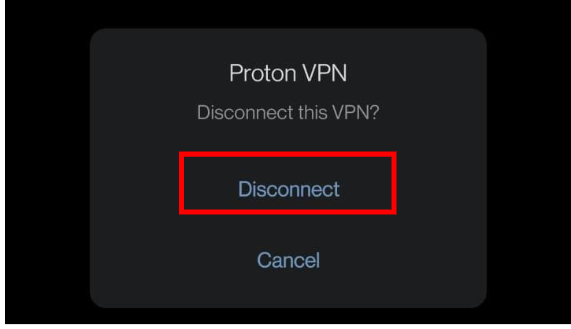 6. That's it! You're no longer connected to a VPN server and you can continue with whatever you were looking forward to doing after disabling the VPN. But remember to turn it on when you're done.
What Would We Do When VPN Automatically Connected?
If VPN connects again automatically after some time, then you need to turn off its Always-on option. To do this, follow the steps below.
After following Step 3, Tap on the settings icon in front of the connected VPN name.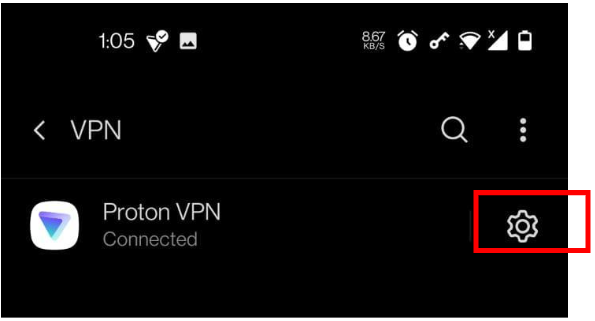 2. Tap on the Always-on VPN switch, to disable the automatic connection. If you're turning off VPN for a long time, which we don't recommend, you can tap on Forget VPN to completely disable it. It can be enabled again by turning it on from the VPN app.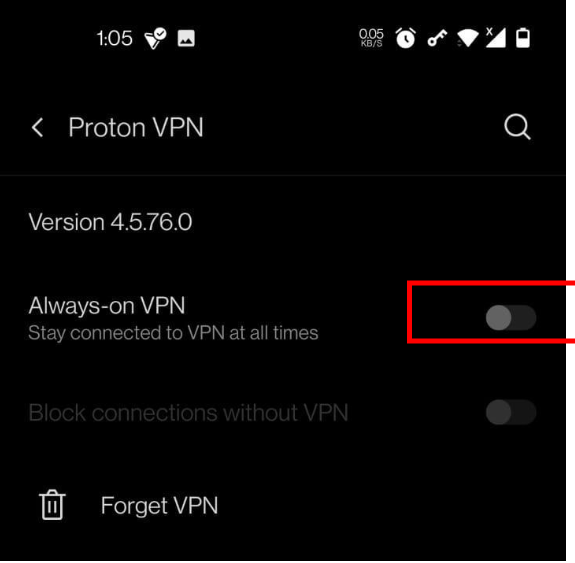 Method 2: Disconnect VPN From Notification Panel or Drawer
There is another very simple way to disconnect the VPN from the notification drawer. To do this just swipe down from the top of the screen and press the DISCONNECT button under the VPN Notification.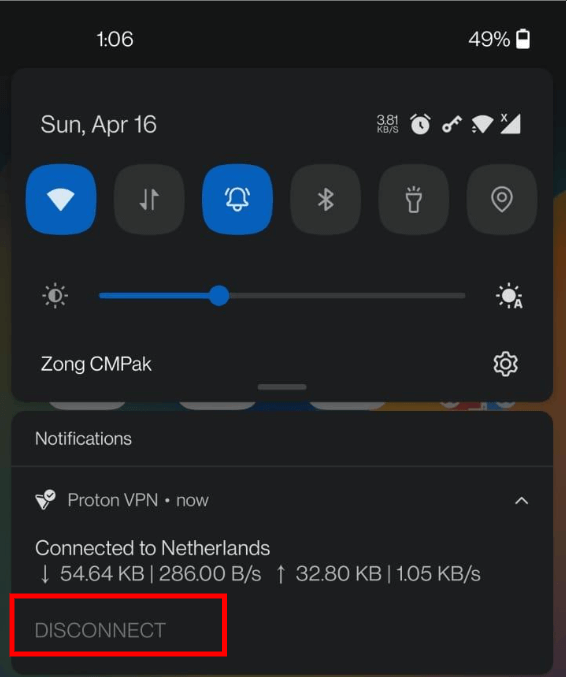 Method 3: Turn off VPN From Native App
In the case you're using a completely different Android customized UI on non-popular devices, you can head over to the VPN's app to turn off or disconnect the VPN. Generally, the main screen of any VPN is similar which gives you easy access to DISCONNECT from VPN Server.
For example, the screenshot below shows the main screen of the ExpressVPN app when it is connected to a VPN Server.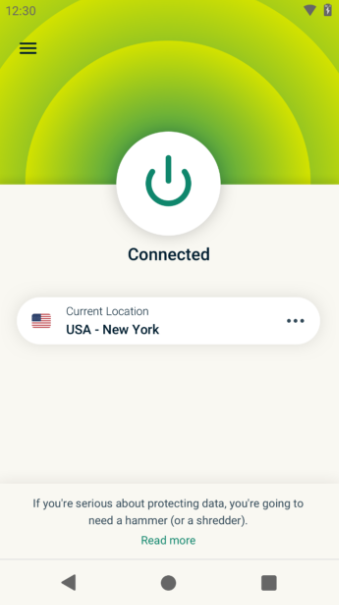 The Bottom Line
VPNs are useful in a variety of circumstances. People use VPNs for a variety of purposes, from hiding their online activities and preventing theft to accessing websites that are restricted in their location.
However, in some cases, you need to switch it off to resolve the issues as mentioned in this article but it is a good practice to switch it on once the job is finished. Now you know all the reasons that can make you turn off a VPN with the method to do so on devices running Android OS.