Want to unblock your favorite streaming channels with a VPN, but are afraid of getting caught? Well, don't worry, we got you. Despite the fact, there are hundreds of VPNs available on websites but all of them are not safe and secure. You must be wondering how to figure out the fastest and safest VPN for yourself. NordVPN is probably the most popular VPN in the world. With rave feedback about its speed quality, online tools used for online security, how well it can help you in streaming and torrenting, and web browsing tools, this is certainly the right choice to use to watch.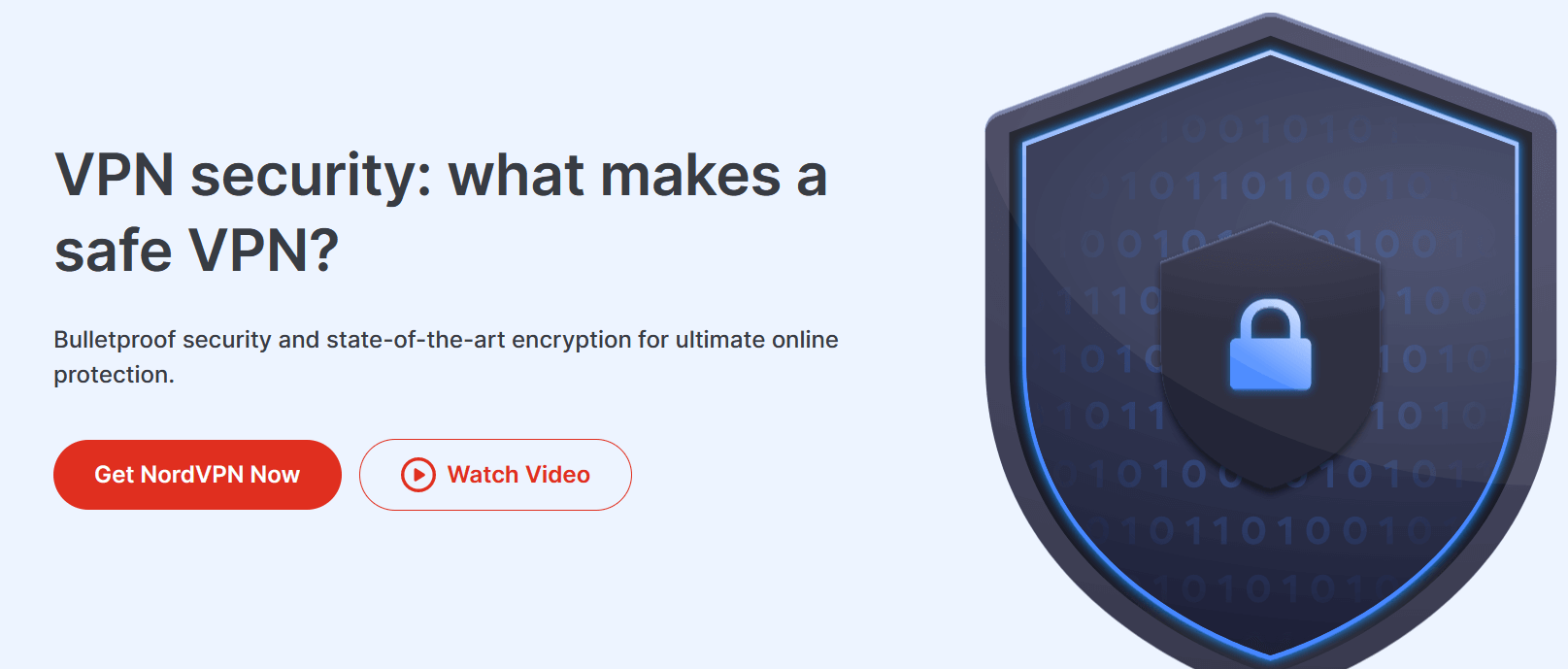 You must be wondering whether NordVPN is safe. Well, yes it's one of the safest VPNs whose headquarter is located in Panama, this VPN service offers in-house developed NordLynx tunneling protocol, which guarantees top speeds and protection. It has unbreakable encryption for complete anonymity and an independently verified no-logs policy. Its app is packed with unique features like meshnet, making NordVPN a great option for beginners and power users. If you are new to VPN, let's dig a little deeper into this NordVPN and find out why you need a secure VPN and whether Is NordVPN safe? Read on to find out.
Why Do You Need A Secure VPN?
When choosing a VPN, always make sure to choose one that offers the best security and performance. The VPN users look for advanced security features and a clear no-logs policy guaranteed. At the same time, we strongly suggested not using unreliable free VPNs. They also need to make some profit, so they may sell your data to outside third parties to serve malware-infested ads. So, if you care about your privacy, you should try those VPNs that offer security and protection of your data. You must be wondering why you need a VPN following are a reason to have a secure VPN: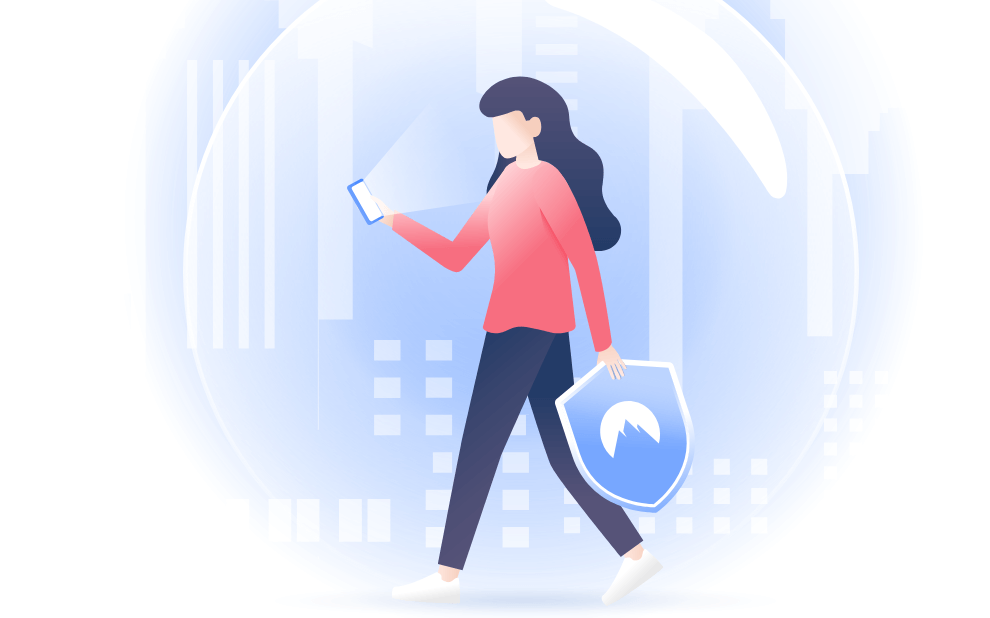 1. Online Privacy
Everyone is now available online so make your online activity your business. Don't let strangers, advertisers, or ISPs spy on you while you browse the internet. So, make sure you use reliable yet secure VPNs that protect your data.
2. For A Smoother Online Experience
We all get irritated by ads popping up on our screens. Forget unwanted ads and annoying pop-ups. Enjoy security and speed with a secure and super-fast VPN.
What Makes NordVPN Safe?
To make sure that your data is safe you should know that the VPN you have selected is using market-leading encryption and has secure tunneling protocols which ensure your data is safe. You must be aware of the fact that NordVPN is one of the most secure VPN providers. This is because NordVPN servers run in RAM and RAM servers are very useful for VPNs.The data is wiped every time the server reboots, so there is no information for anyone to steal. Many NordVPN servers use this method to make sure that your data has been erased. NordVPN is more than just a VPN. It offers many additional security features so you can browse the internet more privately.
1. Threat Protection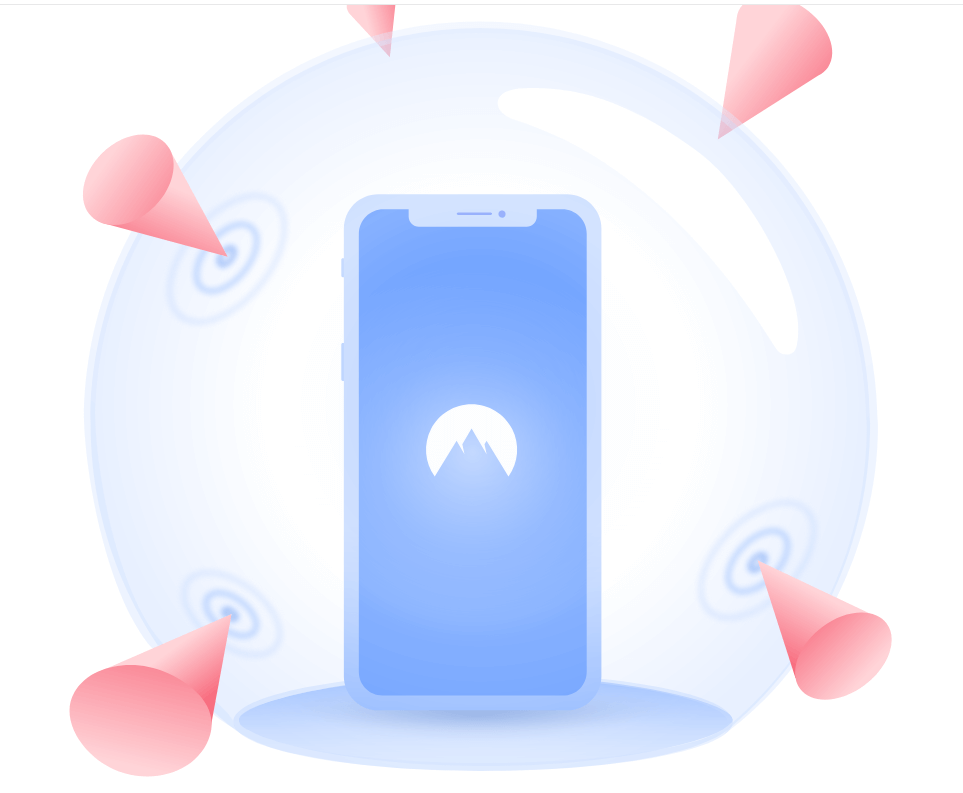 NorVPN enables threat protection for the next level of security on the Internet. It works as an ad blocker, tracker blocker, and malware protection. It also prevents you from landing on dangerous websites when you click on malicious links.
2. Dark Web Monitor
NordVPN's Dark Web Monitor searches the dark corners of the internet for leaked credentials. If a compromised database of credentials is found, you will be notified so that you can change your account's password immediately.
3. Split Tunneling
Want to keep your real IP address when browsing the web, but want to protect your web traffic for some apps? We got both with split tunneling. You can customize which apps are cloaked over your VPN connection while excluding other apps from the encrypted tunnel.
4. Connect Automatically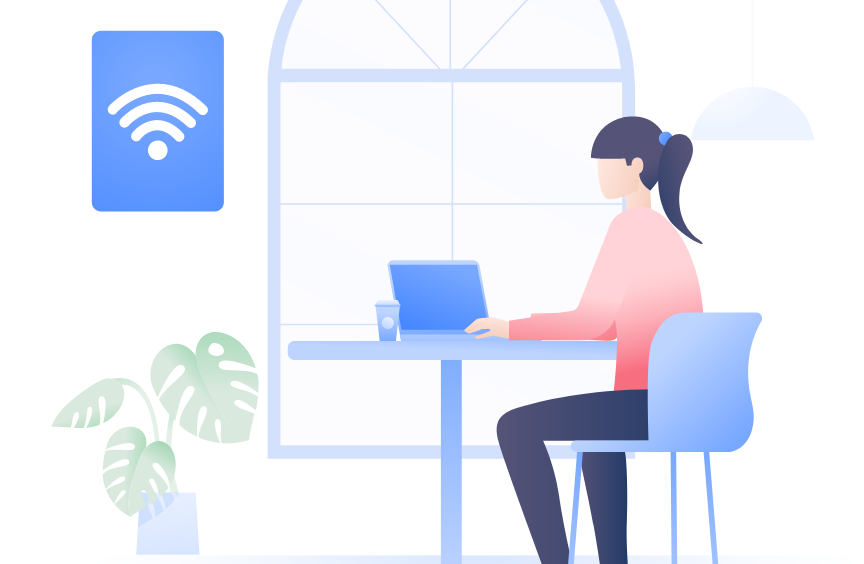 Don't forget to back up your data by turning on the auto-connect option. If you are automatically connected to a VPN server as soon as your phone gets connected to Wifi don't worry about your data. Whether you use public hotspots or your WiFi, your data stays safe.
What Is A Secure VPN?
You must be aware of the importance of VPN security of VPN. If not? Don't worry, VPN software makes sure to protect your information by masking your device's IP address. The software encrypts your data and routes it through a secure network to servers in remote locations or other countries. A VPN hides your online identity and lets you browse the web anonymously. You must be wondering what makes a VPN secure. The following are the key features that every VPN should have:
1. Robust Data Encryption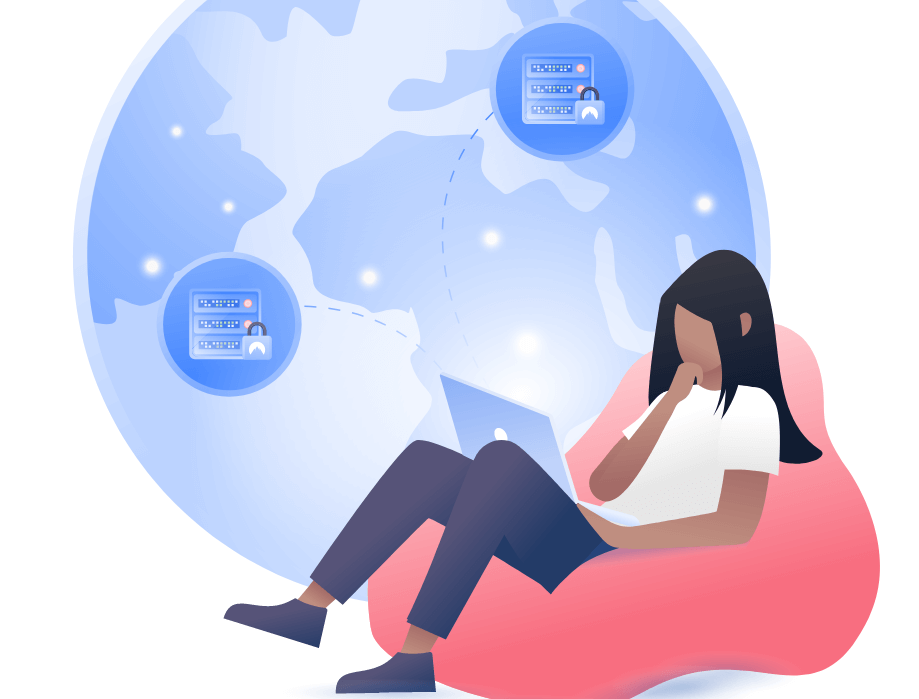 VPN encryption creates a secure "tunnel" that connects your computer to the Internet through a remote server. The "tunnel" is protected with one of the best encryption algorithms available, called the Advanced Encryption Standard, or AES-256. One of the things that makes it so great is that it is used to protect multiple government agencies around the world and is highly recommended by multiple cybersecurity experts.
2. No Data Tracking
What you do online is your business. This is why it's important to choose a VPN that keeps your browsing activity private. NordVPN does not collect, sell, or track your data. Enjoy privacy and security without worrying about getting spied on.
3. No IP Address Leakage
One of the main features of VPN services is to hide your real IP address to ensure your privacy. When a VPN provider exposes your IP address, it partially defeats the purpose of using a VPN. Leaks are usually caused by two Internet protocols, IPv4 and IPv6, and their incompatibilities. To prevent this part NordVPN's solution is to disable most IPv6 traffic to ensure user traffic is safe.
4. No DNS leak
If your IP is hidden, your location can still be revealed by DNS. A good VPN takes extra steps to prevent DNS leaks, NordVPN only uses DNS servers operated by NordVPN.
5. Double VPN
NordVPN is known as a double VPN. When you browse the web with an extra layer of privacy using Double VPN servers and get connected to duplicate VPN servers, your connection is routed through two VPN servers instead of one. So the data is encrypted twice and the IP is changed twice so your data becomes safe and protected.
List Of Other Secured VPNs for 2023
VPNs can also provide an extra layer of security on public Wi-Fi networks, but they pose far fewer security threats than they used to. Then you can bypass content blocks and access important news and educational information while enjoying streaming entertainment options. Each of the VPNs in the list below offers excellent value for specific use cases and represents an ideal user for each.
SurfShark: The Most Reliable and Secure VPN Service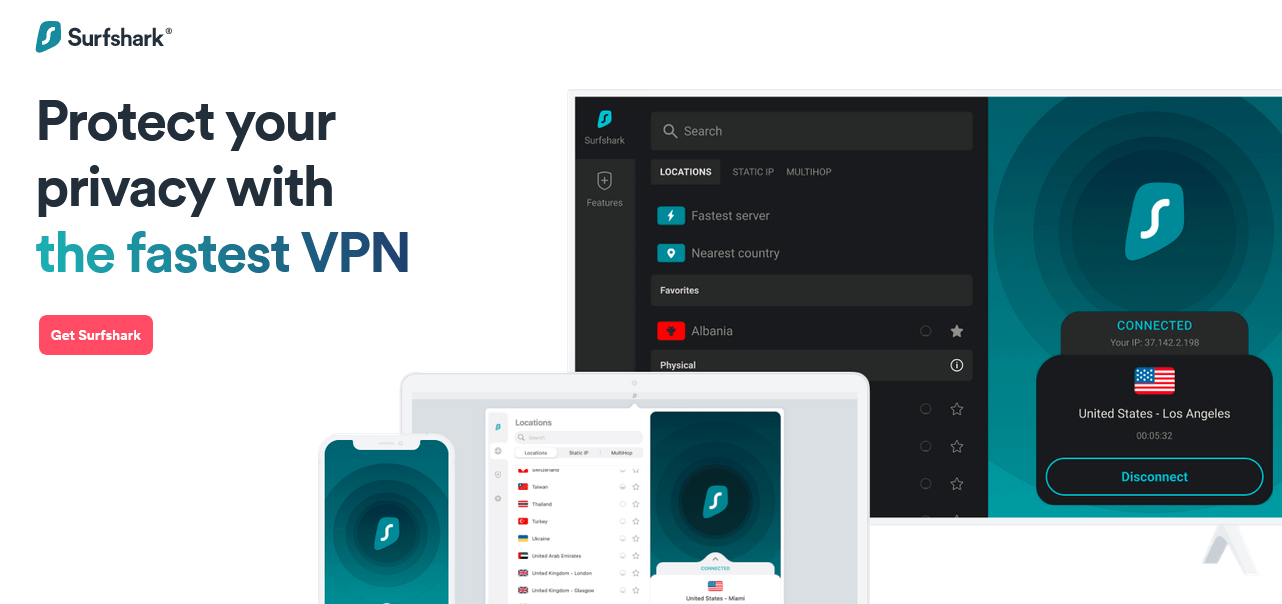 Low-cost and secure VPN since it launch, Whether you're downloading files, browsing, streaming, accessing other games, or protecting your online privacy, SurfShark lets you do it all without annoying limits or slowdowns. Apart from being secure, it is one of the fastest VPNs as well. If you are looking for the best VPN to access restricted streaming channels, SurfShark VPN is the one offering to protect user privacy at all costs, with a strict no-logs policy. One of the reasons for being trusted is because they are based in the British Virgin Islands, which has no data retention laws so you can use it without any second thought. If you are satisfied with their services they offer a 30-day money-back guarantee although it's not completely free, so you can try SurfShark completely risk-free.
Pros
Unlimited Simultaneous Logins
No-Logs Policy Audited by Cure53
30-Day Moneyback Guarantee
7-Day Free Trial on iOS/Android
3200+ Servers in 100 Countries
Cons
No Split Tunneling on iOS
Slow speeds on a few server locations
CyberGhost VPN: Safest Service Provider for Streaming Platforms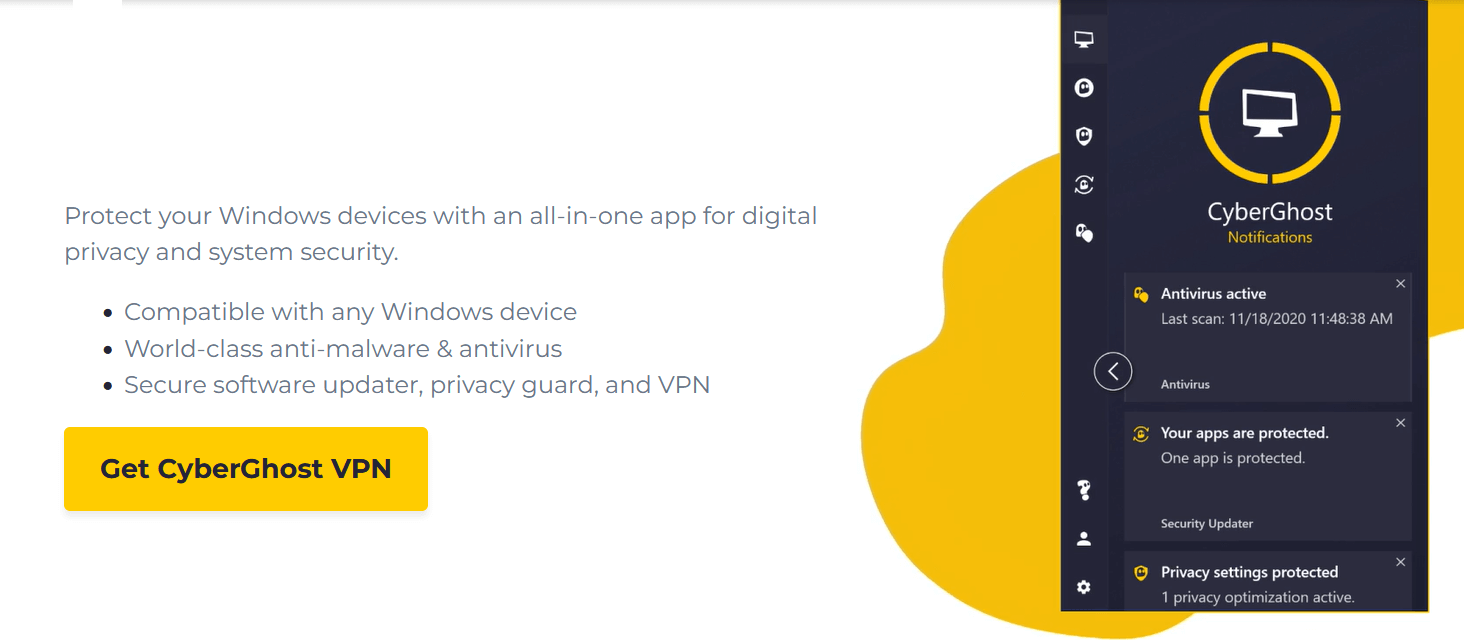 Looking for low prices and servers optimized for streaming VPN? CyberGhost is right for you. This is because it connects you with a one-click feature that automatically helps you to get the fastest server around your location. Despite this fact, it is one of the most reliable VPNs. In order to protect your privacy, it offers a strict no-logs policy. The VPN makes sure that all your information is protected. Whereas upfront payment is required, with a 45-day money-back guarantee, you can try CyberGhost for free.
Conclusion
We can't deny the fact, nowadays VPNs have become a very essential and valuable tool for unblocking geo-restricted channels and websites. Using a VPN will completely protect your personal information and prevent it from falling into the hands of third parties who can misuse your information. For this reason, we recommend selecting the VPN very carefully. Next, if you need access to local content or streaming channels in those cases, using a VPN can help you to build the connection. We recommend using NordVPN for this, as it guarantees high security, is one of the fastest services, and allows you to pause your connection for a period of time.