The majority of free VPNs come with tonnes of limitations that reduce their usefulness and functionality. Unfortunately, a lot of free VPN services also gather user activity information to sell to advertising which is a huge breach of privacy.
Because of this, it's always preferred to use a NordVPN free trial or a money-back guarantee to test out a premium VPN, and decide if you want to pay for it. However, you cannot use the NordVPN account for free all the time, you will eventually have to pay for it but after some time, for more in depth analysis checkout this NordVPN detailed review.
Additionally, NordVPN says that it does not provide a free VPN trial. Though that is not entirely true, new android users of NordVPN can use a free 7-days trial. The service is available for Windows, macOS, iOS, and all other platforms with a 30-day, no-questions-asked money-back guarantee.
During the first 30 days you can use the most reliable VPN Service for free. Without bandwidth quotas or feature restrictions, it also successfully unblocks Netflix and other streaming services, which is always a plus!
You might be wondering how to subscribe to this offer, well we have explained it all in the article below, so make sure to read it til the very end.
Why Do You Need NordVPN Free Trial?
Sometimes we want to get a VPN, but how can one be sure that this is the right one for them? Oftentimes VPN charges you a lot for their services. This is precisely why people want to have a free trial to check out even if they want to subscribe to this service or release their money would go to waste.
How to Get NordVPN for Free in 2023
As mentioned earlier, only Android-based devices are able to sign up for the NordVPN free trial. However, once installed, you can use it on any platform through this VPN.
Yes, once set up for free trial with android you can use NordVPN for free on Macs, PCs, iPhone, Fire TV Sticks, iPad, and all other internet-connected devices because it supports six simultaneous connections.
1. Setting Up Free Trial for Android Devices

Begin by downloading the app for the NordVPN Android App on your tablet or smartphone.
Once you are done installing, open the app and click on Sign Up. After that enter your email address and type in your password.
Click on the option of 1 Month payment and then choose Continue. After that to confirm your free trial option, press Subscribe when it pops up on the payment screen.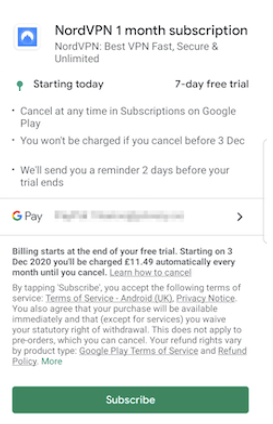 4. Tab on Accept once you get the VPN configuration notice. Now you have the complete access to use NordVPN.
5. Now open your Google Play Store app and click on the icon of hamburger menu which is on the top left of your screen. Then click on Subscriptions.
6. After that select NordVPN and click Cancel Subscription. Tap on Cancel Subscription again in order to confirm this action. This way you can use NordVPN for seven days and wont be charged for it.
2. Set Up for Free Trial for Windows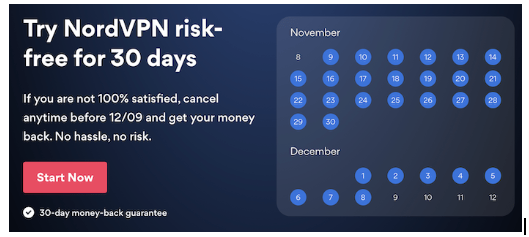 1. Begin by going to the website of NordVPN and click on the button of Get NordVPN. It will direct you to their subscription page.
2. Choose a subscription plan, set up an account and add your payment information. Join the 1-month plan to lower the upfront cost. Do not forget to request a refund before the 30-day period has expired.
3. Visit the NordVPN website's download page once you've created a NordVPN account. The apps are displayed on this page for a variety of devices. Select Download for the appropriate platform, then follow the installation instructions.
4. Open the app and sign in using the information from your new account. Choose a server location and connect there, or select Quick Connect for the fastest connections.
5. You get unrestricted access of NordVPN for the following 30 days. You'll be able to protect your web traffic, disguise your IP address, and even access 14 Netflix locations that are blocked.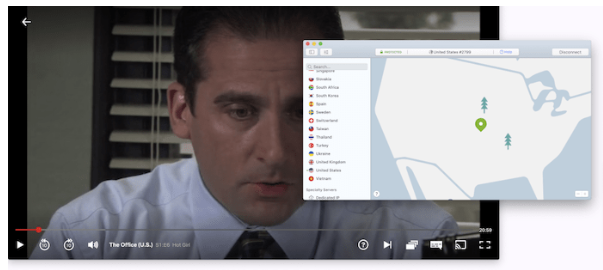 How to Setup NordVPN for iOS (IPhone)
1. Begin by installing the app NordVPN on your iPad or iPhone.
2. Once you are done installing, open the app and select Start Subscription. Use either your Touch ID or Face ID to confirm the subscription.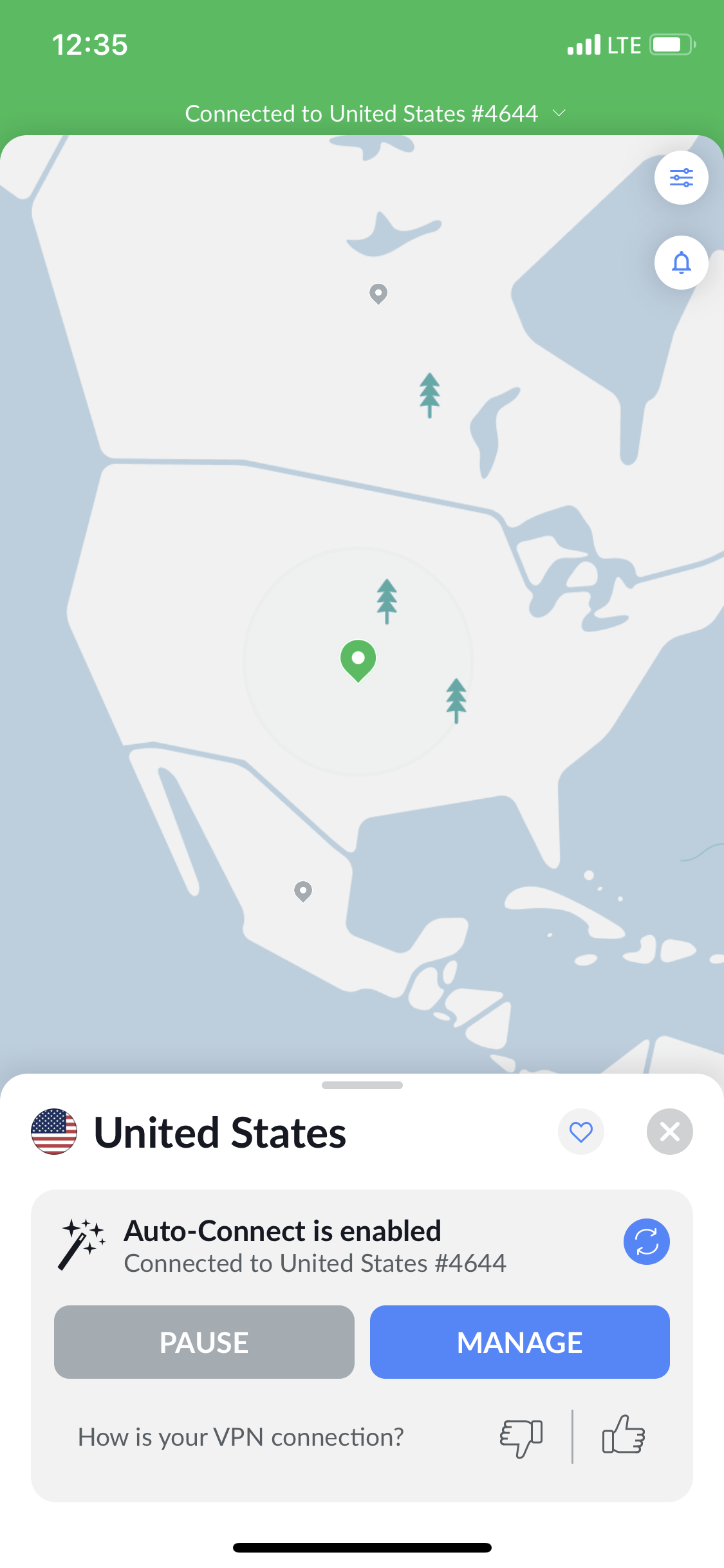 3. Then follow along the prompting instruction, type in your iOS device's password in order to add the VPN configurations. Now you can easily connect to any server and use the VPN easily.
How to Cancel Subscription and Get Refund
Follow the instructions below to end your 30-day free trial and get a full refund.
1. Click the chat bubble in the bottom right corner to reach out to live chat customer service.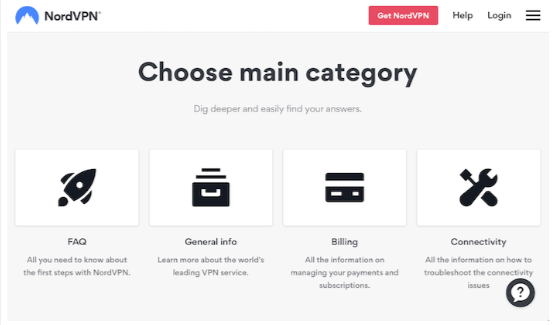 2. Request a refund via the NordVPN chat-bot and specify the payment option you used to sign up. After that, you will be connected with a NordVPN customer support manager.
3. A series of inquiries will be made on your cancellation by the chat agent. You will receive notification that the NordVPN free trial has been terminated after responding.
4. Your refund will be processed within 5 to 10 business days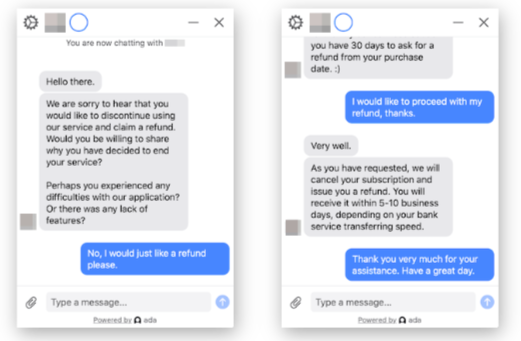 NordVPN Free Trial Alternatives for 2023
While NordVPN is one of the fastest VPN servers out there, that doesn't necessarily mean it is ideal for you. If you want to try some other VPN to test which one would be more perfect for you, here are some of its best alternative.
ExpressVPN
Surfshark
CyberGhost
Private VPN
No, you can no longer register for a free trial of NordVPN without the need for a credit card.
A three-day free trial without a credit card or another form of payment was once offered by NordVPN, but it is no longer available.
According to a NordVPN official, the free trial option was discontinued owing to "widespread abuse." It appears that users were making several free trial registrations with fictitious email addresses and wouldn't eventually pay for it. Due to this, the VPN server network was overloaded, which negatively impacted the experience of paying customers.
Yes. You can use the exact same product as paying customers by utilizing the free trial and NordVPN money-back guarantee.
As a result, you'll get NordVPN top-notch security features. The VPN service doesn't keep any user data on store, uses AES-256 traffic encryption with perfect forward confidentiality, and doesn't divulge IP or DNS login information.
Through the use of bug bounty programmed and disk-less RAM servers, NordVPN has significantly enhanced its security. Thus needless to say it is extremely safe.