If you are bored of the Peacock TV or no longer able to find the content of your interest, we will guide you on How to Cancel Peacock TV at any time without going into any complex process. There is also good news for you if you have already planned to cancel the subscription i.e. you will still be able to access a limited number of free content till Peacock TV changes this policy.

Note: If you have subscribed to Peacock TV from outside of the US using a VPN, then you have to use the VPN again for canceling your subscription. See here on "How to use VPN for Peacock TV".
To cancel your subscription from your PC or Mobile browser, follow these simple steps:
Login to your account.
Find your profile icon on the top right and click on it.

Now go to your account setting by clicking the "Account" button on the top-right of your screen.


Select Change or Cancel Plan
Select Cancel Plan.
Confirm your choice.
Once the confirmation is completed, you will receive an email at your registered email address. However, Peacock won't refund the amount for the subscription you have already paid, but lets you enjoy the service till your subscription period.
How Do I Cancel my Peacock Subscription On Different Devices?
You can cancel a Peacock subscription from any device or platform by visiting the Peacock Website from the device's web browser. If your device doesn't natively support a web browser then you can use your PC or Mobile's web browser to cancel the Peacock subscription with the steps given above.
However, if you have subscribed to Peacock via 3rd party platforms such as Google Play, App store, or Roku, follow the steps below to cancel the subscription from these devices.
Can I Cancel Peacock Anytime Through Android App?
If you haven't followed the traditional way of subscribing to Peacock from its website and used your Google Play account instead then you have to use the same platform to cancel your subscription.
Open Google Play (Store) and tap on your profile as shown below.

2. Tap "Manage your account" under your Gmail address.

3. Swipe right until you see "Payment & Subscriptions" then tap on Subscriptions.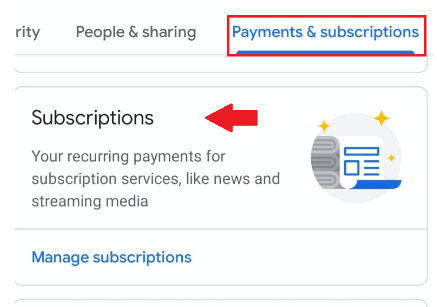 4. In the list of active subscriptions, find Peacock and tap on it.
5. Tap on Cancel Subscription to cancel Peacock Premium on your phone.
How Do I Cancel Peacock on My Phone (iPhone and iPad)
Like Google Play on Android devices, it is also very easy to change or cancel your Peacock Subscription via iPhone or iPad. If you have initially used an iOS App for the subscription then you can follow these steps to cancel the subscription from your iOS device.
Open the App Store on your iPhone or iPad
Sign in using your Apple ID, if prompted.
Tap the account in the top right corner.
Scroll down to find the "Subscriptions" option and tap on it.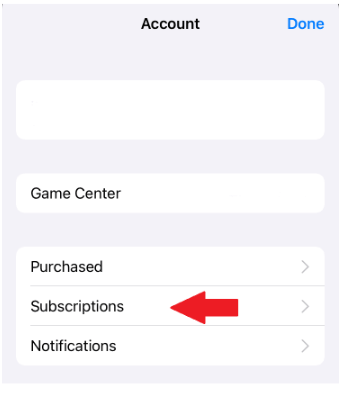 5. Find Peacock in the subscription list and tap the Peacock app tab.
6. Now finally choose "Cancel subscription" and confirm your selection.
7. You have now canceled your subscription but can enjoy watching premium content till your current billing cycle ends.
Cancel a Subscription For ROKU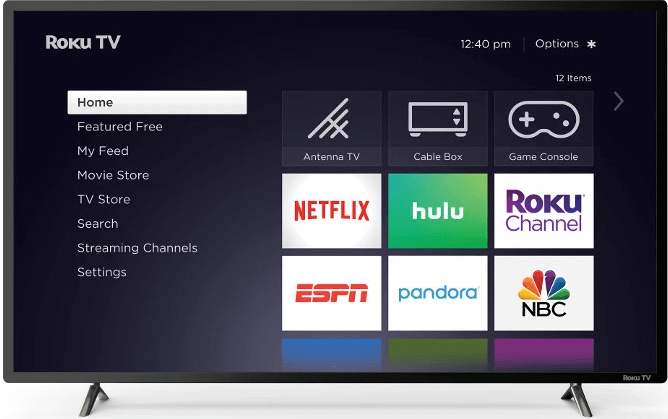 Similarly, if you have subscribed to Peacock TV using Roku, then follow these steps to cancel your subscription.
Open the web browser from any device and navigate to my.roku.com.
Enter your credentials to access your subscriptions.
Go to "Manage your subscriptions".
Find Peacock in the channels list.
Select "Unsubscribe"
How To Downgrade Your Peacock Subscription Plan
If you are not certain about canceling the subscription but your current plan is damaging your pocket then you can always downgrade your subscription from the most expensive Premium Plus to the Premium or Free version without paying anything extra. Each of these subscriptions has different features and the amount of advertisement that is shown between the content.
To downgrade your plan, follow these steps from your browser or use the 3rd party app as discussed in the previous section.
Go to peacocktv.com
Log in to your Peacock account
Open the Plans & Payments menu
Select the Change Plan button
Click on the plan you want to switch to
Confirm your choice.
Is There Any Way to Cancel by contacting Customer Service?
You can always contact Peacock's customer service by visiting Peacock's Get-in-touch page and sharing your concerns with Live Support after selecting the Plans and Payment> Cancel Plan option.
Note: You must be logged in with your Peacock account to get personalized help via Live Chat.
Yes, you can cancel or downgrade your Peacock TV subscription at any time by using the methods discussed in this article.
Oops, there is bad news! If you cancel your subscription during your current billing cycle, you won't get any refund as per their refund policy. However, Peacock will allow you to access the content till your current billing cycle ends. After which you will be able to access a limited number of free content.