Following a successful launch in the West, Disney's well-known video streaming service Disney+ focused one of the biggest market in the world: India and acquired Hotstar, one of the most well-known domestic streaming services in the country. You can access and enjoy the Disney+ Hotstar in USA that already provides a wide range of options to satisfy every viewer, including classic Marvel blockbusters, fun Pixar films, and exciting regional movies.
However, after this merger, Hotstar in USA is no longer available and is now only accessible in a few countries, including India, Indonesia, Malaysia, Thailand, and Singapore, while Disney+ continues to offer its service in many countries, including the USA, Canada, Australia, and the UK.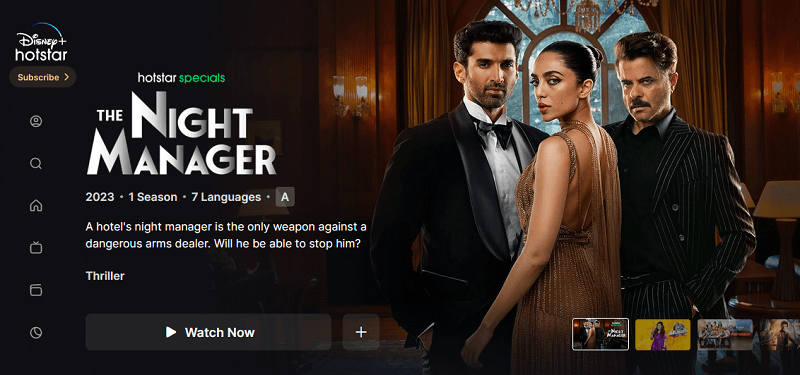 The major difference between both streaming platforms is that Hotstar offers a combination of Indian and international material, including HBO and Showtime series as well as live sports, whereas Disney+ focuses mainly on content from Disney, Pixar, Marvel, and Star Wars. There are several other streaming platforms that offer Indian content such as Voot and SonyLiv.
Watch Disney Plus Hotstar in USA [Simple Steps]
Unfortunately, Indian Hotstar in the USA is restricted following its merger with the Walt Disney Company. The good news is that you can get around these geographic limitations by using a VPN. By connecting to an Indian server using a VPN, you can access Hotstar in USA and UK as well, it seems as though you are connecting from India, allowing you to view all Indian content from anywhere in the world.
Following are some quick steps to get a Hotstar subscription in the USA.
Subscribe to a VPN that unblocks Hotstar in USA, such as Surfshark.
Download the VPN client on your device (Windows, iPhone, Android, Smart TV).
Connect to an Indian server and Go to the Hotstar app, choose the plan which best suits you.
Grab the popcorn and start streaming!
How to Download Disney+ Hotstar In The USA
The easiest way to download Hotstar in the USA is to use a reputable VPN provider from our list of top VPN providers, such as Surfshark, which has 20 virtual servers in India. By this method, you will not only get access to the Hotstar App with tons of Indian content but also can get discounted prices when subscribing to any of the two Hotstar plans.
To download Disney+ Hotstar in the USA on an Android device, follow these steps:
Start by downloading and subscribing to any of the VPNs in this list, we recommend Surfshark.
Log in and connect to the Indian server.
On your Google Play Store, search for the Disney+ Hotstar app and download it.
Sign up on Disney Plus Hotstar US and enjoy!
Steps To Get Hotstar For iOS Devices (iPhone)
Unlike Android, the first thing you need to do on iPhone is to change the location of your App Store to India. Otherwise, you won't be able to see the Hotstar app in the App Store. To do this,
Open the Settings app on your iPhone or iPad and tap on your Apple ID.
Tap on iTunes & App Store, and then tap on your Apple ID once again.
In the pop window, select View Apple ID and enter your password.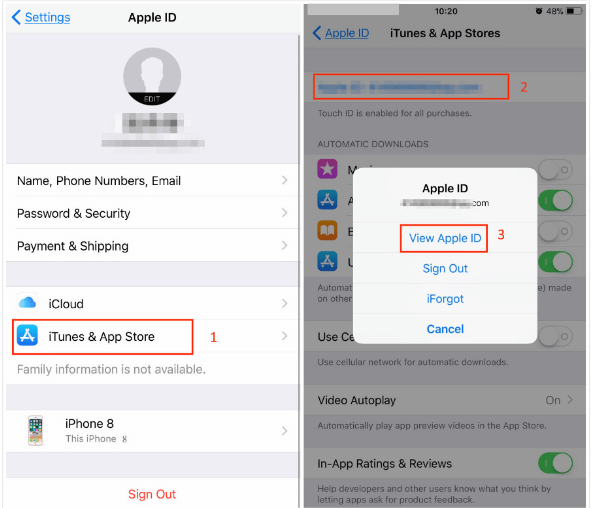 Tap on Country/Region, and tap Change Country or Region. There will be a list of many countries; choose the one you wish to switch to.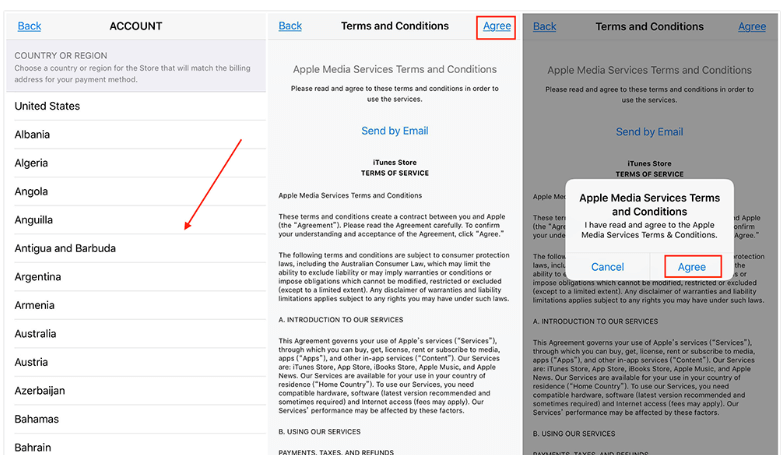 Now complete your payment details and enter your billing address. When you're done, you'll receive a notification stating that your Apple ID is now prepared to shop in the country you choose. Click on Start Shopping, and you're done!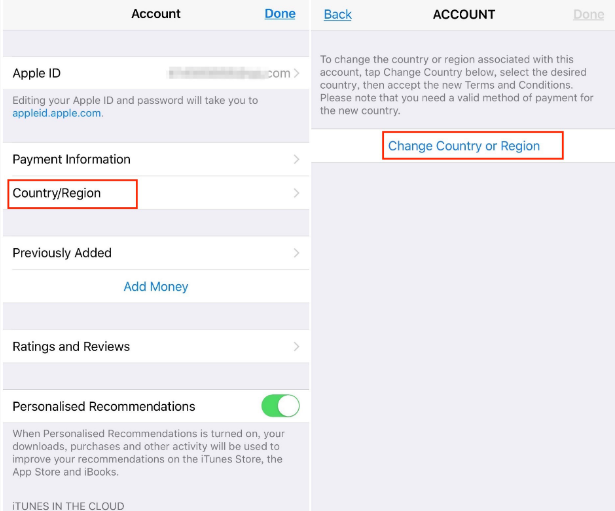 Once the region is changed, follow these steps to download the Hotstar App.
Search for the Hotstar app and download it.
With your VPN app, connect to an Indian server (Surfshark recommended).
Open your Hotstar app with your credentials and unlock a ton of entertaining content!
The Only VPNs That Work For Hotstar App in The USA
In order to get around Geo-restrictions and use a VPN to access Hotstar, your VPN must-have servers in India. However, due to the increased cyber-crime rate in the country, the Government demanded to share user-related data with their cyber-crime cells which led many VPNs to remove their Indian servers. Fortunately, the VPNs on our list had virtual servers in India rather than actual ones, thus their no-logs rules remained unaffected.
So, here is a list of our best Hotstar VPNs to stream Disney Hotstar in the USA in 2023
Surfshark: A Low-Cost VPN Option For Hotstar Lovers

For accessing Disney+ Hotstar, Surfshark is a top-notch VPN. It has more than 3200 servers worldwide and 50 virtual servers located across two major cities in India i.e. Mumbai and Delhi. Therefore, you can easily get around Hotstar's Geo-restrictions from anywhere in the world using Surfshark.
In addition, Surfshark can also bypass geo-restriction on various other streaming platforms, including HBO Max, Hulu, BBC iPlayer, Netflix US, and Amazon Prime. It is therefore perfect for streaming content from anywhere in the world.
In order to shield your online activities from prying eyes, Surfshark also uses AES-256-bit encryption to protect your data. Additionally, it has a kill switch that prevents your real IP address from inadvertently leaking and exposing you while you're watching Indian Hotstar.
Additionally, the Smart DNS feature will let you view your favorite Indian content on devices like Roku, Apple TV, and some Smart TVs that don't natively support VPN apps.

CyberGhost: User's Favorite VPN To Watch Hotstar
With one of the best user interfaces for new users, CyberGhost is an easy-to-use VPN for accessing Hotstar in the USA. For buffer-free Disney+Hotstar streaming in the USA, it also provides a large number of dedicated servers in India.
CyberGhost offers a worldwide network of 9700+ servers in 91 countries, including 29 servers in Mumbai, India. Using one of CyberGhost's Mumbai servers, we were able to connect to Hotstar in the United States without any issues. In addition to unblocking Hotstar, you may explore other Indian streaming services like Voot in the US and JIO Cinema, SonyLIV, and many others.
We tested the different servers of CyberGhost and had an amazing experience streaming Hotstar without any lagging or buffering during these tests. The VPN offered download speeds of 75.6 Mbps and upload speeds of 70.2 Mbps.

IPVanish: Premium VPN To Watch Indian Content On Hotstar

Another excellent VPN for Disney+ Hotstar is IPVanish. You may easily use its 4 virtual servers, which are spread across 2 different Indian cities, to watch Indian movies on Hotstar. Furthermore, you may use this VPN on an unlimited number of devices to watch a movie marathon with your loved ones.
You can download IPVanish to unblock all popular streaming services at only $3.33 per month. If the service doesn't live up to your expectations, you get a 30-day money-back guarantee with each subscription.
After the merger of Hotstar with Disney+ on November 30, 2021, Disney+ decided to discontinue Hotstar in the US as it mainly consisted of content from India. Walt Disney introduced another streaming platform known as Hulu to watch Indian content in the US. You can also subscribe to the Disney+ bundle that contains Hulu, Disney+, and ESPN+ to watch all of the Hotstar content in the US or make use of the Best VPNs for Hotstar to access the Disney+ Hotstar to watch 100,000 hours of Indian programs in 17 different languages.
The number of devices on which you can stream Hotstar simultaneously depends on the subscription plan you have chosen. Hotstar offers two types of subscription plans: Hotstar Super and Hotstar Premium. With Hotstar Super, you can stream on two devices at a time while Hotstar Premium allows you to watch on 4 devices with Ultra HD resolution.
Yes, you can enjoy both Disney+ and Hotstar in a single subscription if you have a Disney+ Hotstar subscription. See the plan below for Indian customers.