We regret to inform you that after the recent review or survey, Tiger VPN has shut down its service. It is with a heavy heart that we share this news, as the service provider understands the impact it may have on valued users but don't worry you may find the best alternatives here at DigitBitz
In today's digital age, privacy and security on the Internet are becoming more and more important. With privacy violations, online surveillance, and government censorship on the rise, protecting your online activities from prying eyes is extremely important. This is where Tiger VPN comes into play. Tiger VPN is a premium VPN service that lets you browse the web anonymously and securely. In the Tiger VPN review, you'll explore Tiger VPN's features, strengths, and weaknesses to help you decide if it's the right VPN service for you.
This VPN was founded in Slovakia in 2011 and now has years of experience. The developer wasted no time, and he created one of the most user-friendly services. The TigerVPN companies also have a socially conscious side; it donates 2% of their earnings directly to animal welfare and conservation organizations. The big question is whether we're focusing too much on ease of use rather than solid privacy and security. To find out, continue to read the TigerVPN review below.
Discuss The Latest Features Of TigerVPN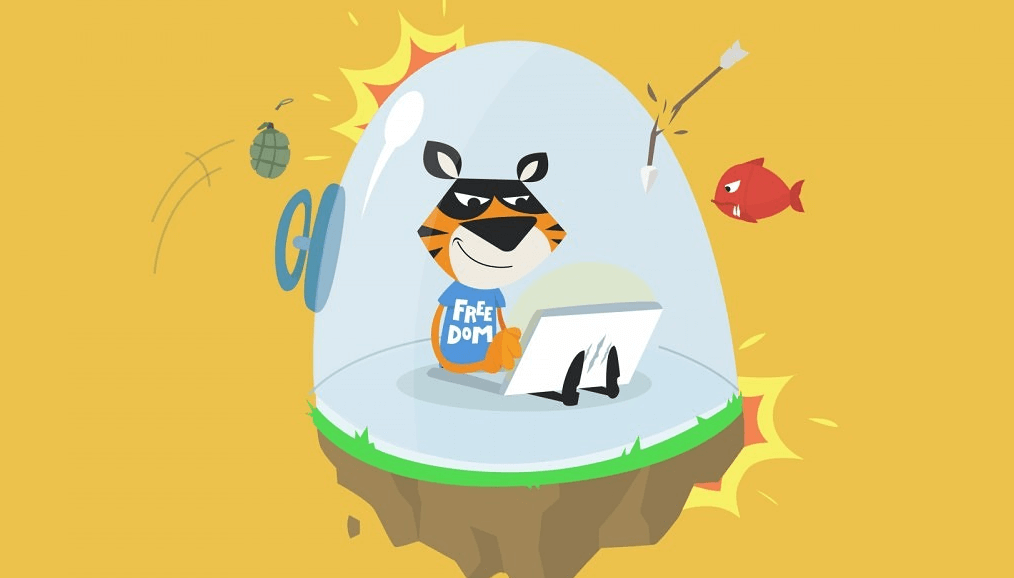 Tiger VPN is a VPN service that offers users a secure and private web browsing experience. Here are some of Tiger VPN's key features:
Strong Encryption: Tiger VPN uses industry-standard AES 256-bit encryption to secure user data, keeping it safe from hackers, government surveillance, and other online threats.
Multiple Protocols: Tiger VPN supports various protocols, such as OpenVPN, L2TP, and PPTP. This allows users to choose the protocol that best suits their device and network.
No Logs Policy: Tiger VPN has a strict no-logs policy. This means that no user data or browsing history is collected. This ensures user privacy and anonymity.
Global Network: Tiger VPN has servers in over 40 countries around the world, allowing users to access geo-restricted content and the website from anywhere.
How To Download, Get And Use TigerVPN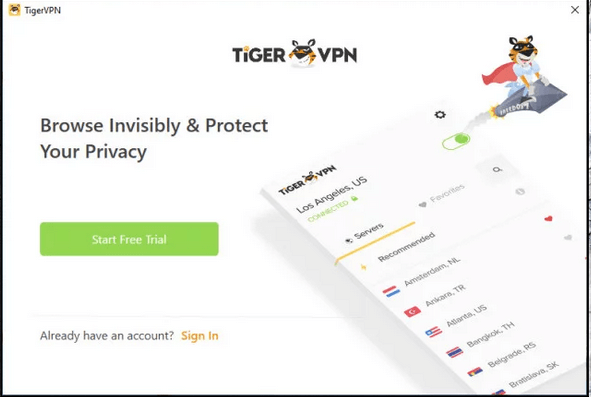 Are you worried about getting a Tiger VPN? If yes, don't be. This is because installing Tiger is a hassle-free process. It will only take about 5 minutes to set everything up. Getting started with Tiger VPN is easy
Easy Steps To Install Tiger VPN
To get Tiger VPN, follow these simple steps:
First, Visit the TigerVPN website and create an account.
2. Visit the OpenVPN website and download the configuration for your system.
3. Then, double-click the downloaded file to open the setup wizard.
4. Click Next > I agree > Next > Install. When the progress bar fills up, click next and then end (opening the readme file is optional).
5. Enter your credentials in the tigerVPN dashboard and click download.
6. Find the zip file named "Config" in your downloads folder and double-click to extract the files.
7. Open the "Config" folder inside the OpenVPN folder you downloaded earlier.
8. Select all tigerVPN files and copy them to your OpenVPN configuration folder.
9. Click next to confirm that they have been copied.
10. Visit TigerVPN to download the hotfix. Then unzip it and add it to the "config" folder.
11. Go to the "Compatibility" tab, check "Run this program as an administrator," click "Apply," and then "OK."
12. Select the desired server, and select edit config. Copy and paste your system's tigerVPN configuration into the file.
13. Select a server from OpenVPN and click Connect.
14. You will need to get your TigerVPN credentials from your dashboard and enter them into the OpenVPN prompt.
Get A Subscription To Tiger VPN With The Best Deals
Considering the lack of features and subscription price, TigerVPN is pretty expensive. The provider offers three plans, and compared to much better VPNs like Surfshark, they all compare well. It is relatively expensive. It offers multi-login, but the number of devices depends on the plan you choose. Here are the prices for all plans:

Tiger VPN 1 Month Plan:
This is a plan for $11.99. The monthly plan supports two devices at the same time.
Tiger VPN 12-Month Plan:
This plan offers three multiple logins and access to all servers and features available with Tiger VPN. Available for $6.67/month
Tiger VPN 3-Year Plan:
The 3-year plan lets you connect five devices simultaneously. It costs $2.75/month to unblock your favorite streaming channels.
As a payment method, TigerVPN accepts credit cards, PayPal, Paymentwall, and license codes. One con about TigerVPN is that it supports Bitcoin for anonymous payments.
Server List Advertises 300+ Servers in 40+ Locations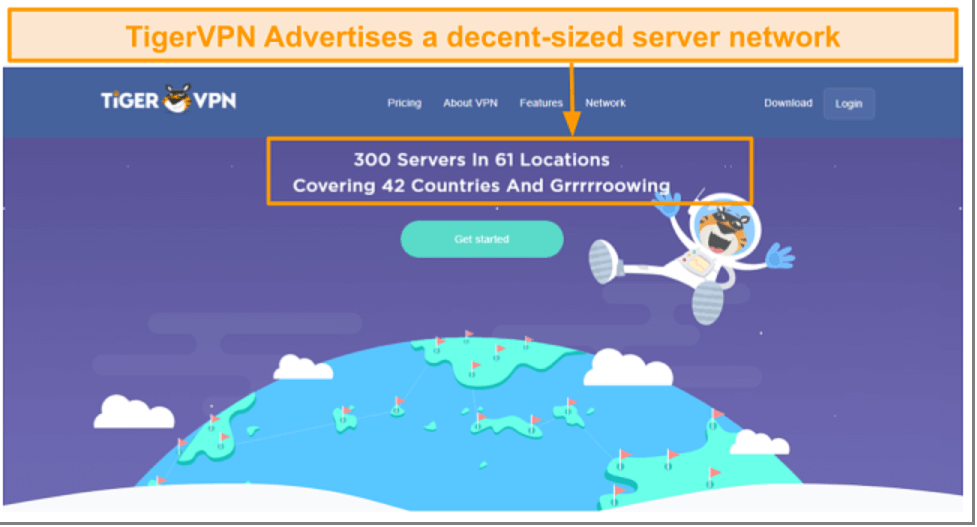 This VPN offers over 300 servers in 42 countries. This number is in the middle of other VPN providers I've seen. Some offer only a dozen or so, while others like CyberGhost and ExpressVPN offer thousands, so TigerVPN falls somewhere in between. If you want to know Tiger VPN servers, below is the list of countries:
United States
Canada
United Kingdom
Germany
France
Switzerland
Netherlands
Sweden
Norway
Denmark
Belgium
Italy
Spain
Portugal
Ireland
Austria
Czech Republic
Poland
Hungary
Romania
Bulgaria
Turkey
Israel
United Arab Emirates
India
Japan
Singapore
Australia
New Zealand
South Africa
Brazil
Mexico
Argentina
Chile
Hong Kong
Taiwan
South Korea
Malaysia
Thailand
Vietnam
Tiger VPN For American Netflix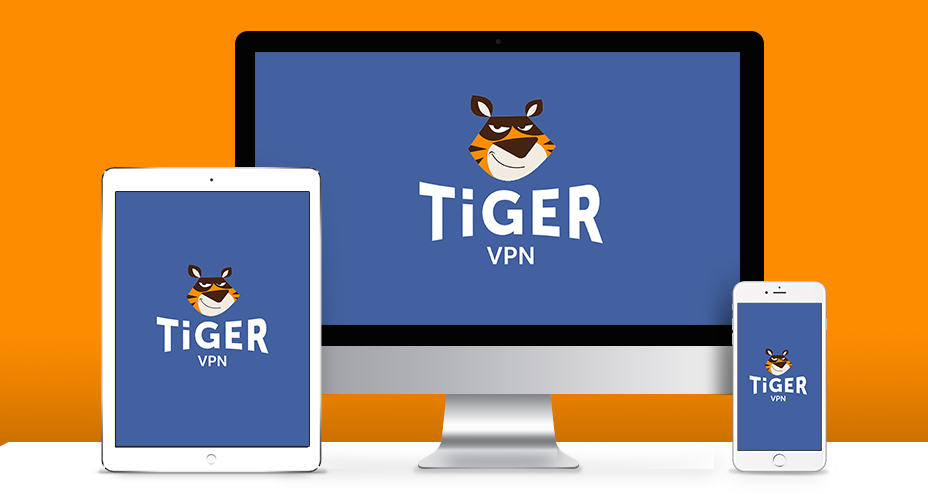 How To Use Tiger VPN For Watching Netflix
Well, unlike many VPNs that prioritize access to the Netflix US catalog, TigerVPN only offers access to three international Netflix catalogs, and the US is not one of them. This can be a weak point for Tiger VPN, as the US catalog has more titles to stream. On the plus side, TigerVPN works with the Spanish, Italian, and Brazilian Netflix catalogs, which may be of interest to some consumers.
Tiger VPN For Chrome & Firefox
How Does Tiger VPN Work With Browser?
If you are using VPN, you must be aware of the fact that several VPN companies have released plugins for popular browsers such as Chrome and Firefox. The advantage of a VPN plugin is that VPN protection is available wherever you log into your Browser, whether at home, work, or a friend's computer. VPN browser plugins only encrypt your browsing traffic. All other data on your computer is not encrypted or redirected when sent to the Internet. However, some people like it because the VPN doesn't slow down other applications.
Unfortunately, Tiger VPN does not currently offer any browser plugin for any platform. Among the top-rated VPN services like NordVPN, Private Internet Access, IPVanish, and KeepSolid VPN offer unlimited plugins for at least one Browser.
Tiger VPN Apps Review
You can now learn how to install Tiger VPN on your device! Read our step-by-step tutorial, which will help you set up Tiger VPN on your devices and enjoy its great features.
Quick And Efficient Steps To Access For Windows:
If you haven't installed the Bluestacks 5 software yet, Download Bluestacks for PC
2. After successful installation, Open the Bluestacks emulator.
3. Search for Playstore on your home screen and double-click the icon to open it.
4. Then find the app you want to install on your PC.
5. Click the Install button and Tiger VPN will be automatically installed on Bluestacks.
6. Select a server location from the list of available options and click the Connect button to establish a VPN connection.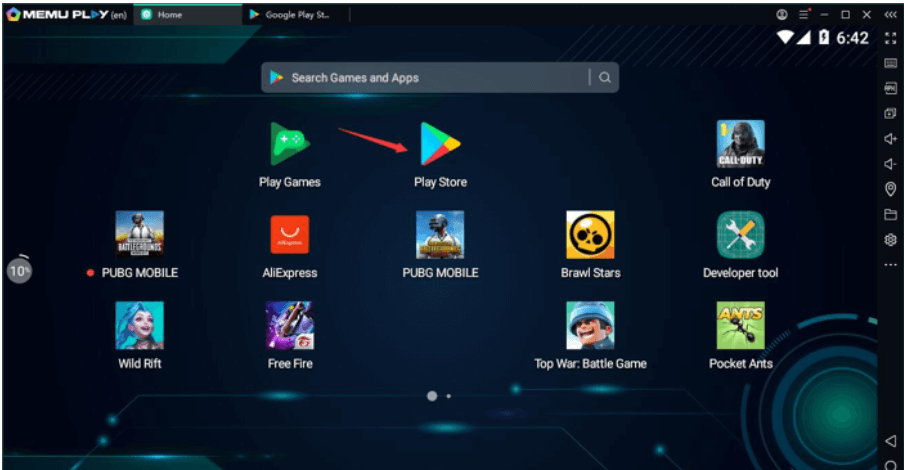 How To Manually Install Tiger VPN On Android:
For Android users installing Tiger VPN is not a big challenge. If you want to know how? To install Tiger VPN on your Android device, follow these steps:
Open the Google Play Store on your Android device.
2. Search for "Tiger Phantom VPN" and download the app.
3. Tap "Install" to start the installation process. Then, Open to launch the Tiger VPN app.
4. Sign in with your Tiger account or create a new one if you don't already have one.
5. Connect to the selected server location from the list of servers.
How To Download Tiger VPN On iPhone:
To install Tiger VPN on your iPhone, follow these steps:
First, Go to the App Store on your iPhone and search for "TigerVPN."
2. Tap Get to download and install the app. Then, Open to launch the Tiger VPN app.
3. Sign in to your account with your email address and password.
4. You can select a server location from a list of available servers.
5. Tap the "Connect" button to establish a VPN connection to the selected server.
6. Allow the app to add a VPN configuration to the device when prompted.
7. Once connected, you can browse the web safely and securely with Tiger VPN on your iPhone.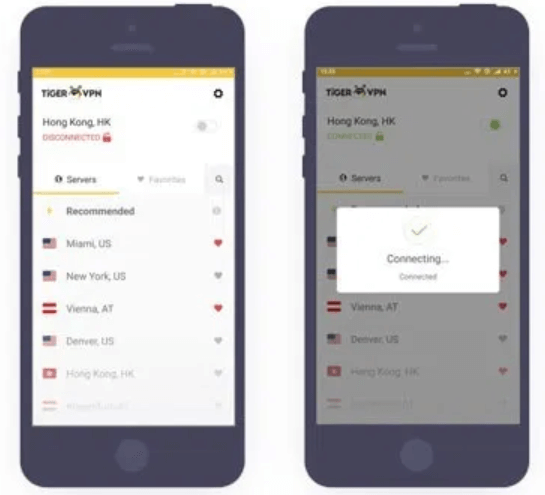 Easy Steps To Install Tiger VPN For Mac:
To install Tiger VPN on your Mac, follow these steps:
First, Visit the Tiger website and register an account if you have not done so already.
2. Now, download the Tiger Phantom VPN app for Mac from the Tiger website or the Mac App Store.
3. Open the .dmg file and double-click the Tiger VPN icon.
4. Follow the instructions on the screen to complete the installation process.
5. Sign in with your Tiger account or create a new one if you don't already have one.
6. Connect to the selected server location. Then, you can use Tiger VPN.

Is It Install On Apple TV?
Unfortunately, Tiger VPN does not currently offer a dedicated app for Apple TV.
How To Download And Connect On Fire TV Stick:
Firstly, Connect your Firestick device to your TV and turn it on.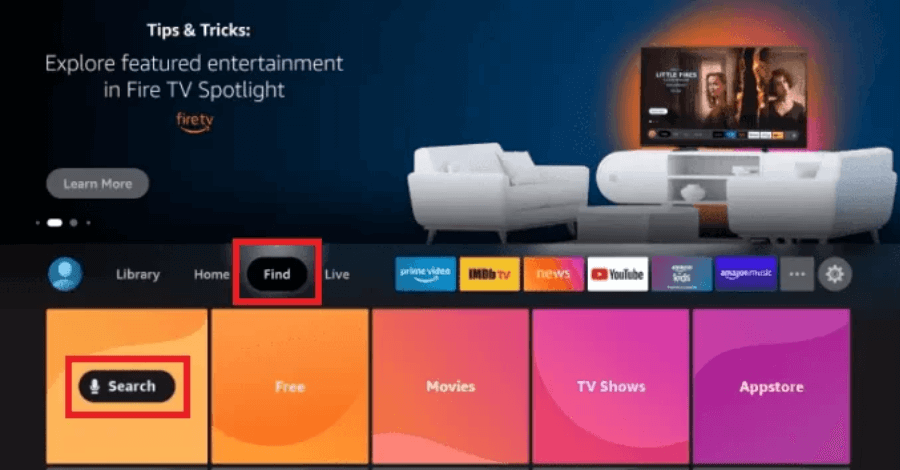 2. Go to the Search tab on the main menu and click the Search icon.
3. Enter Downloader in the search box and click the Downloader app in the list of apps.
4. On the next screen, tap the Download button.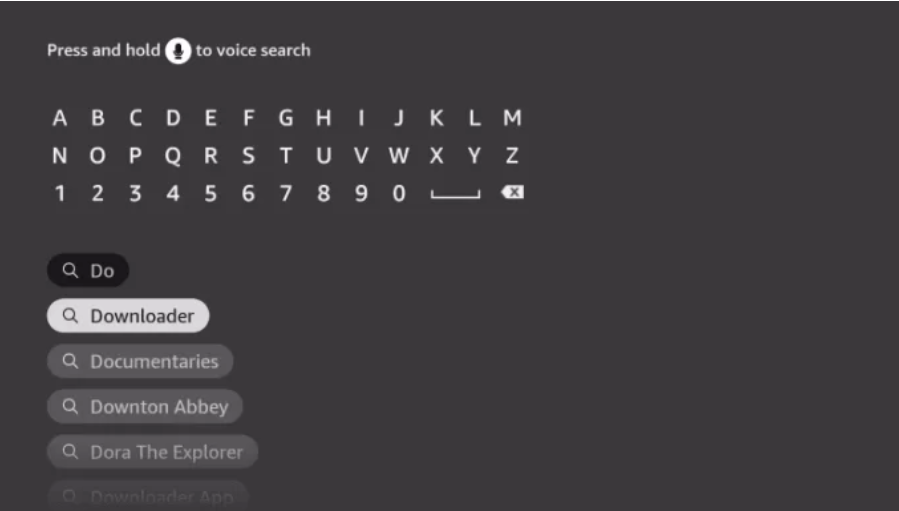 5. Once the app is installed, tap the Settings icon.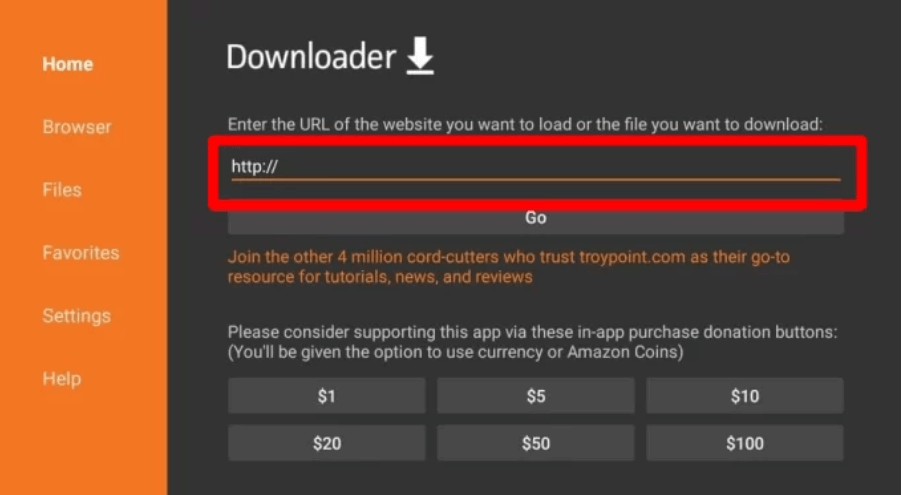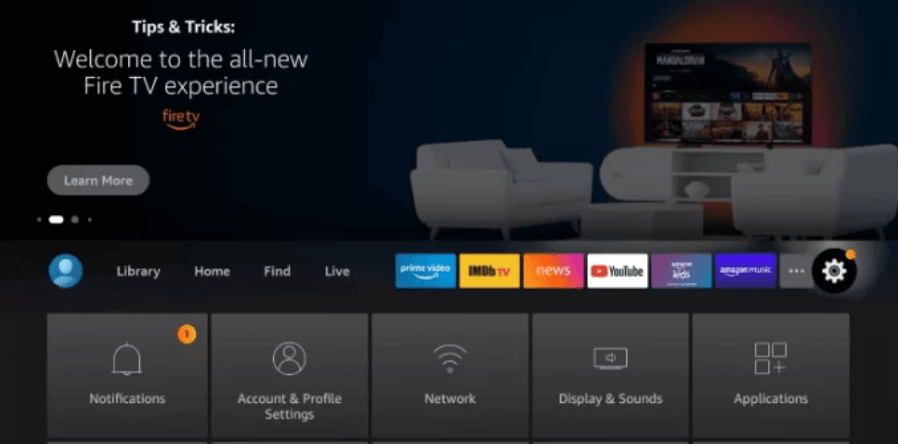 6. As you'll open the setting, go to My Fire TV->Developer Options->Install Unknown Apps.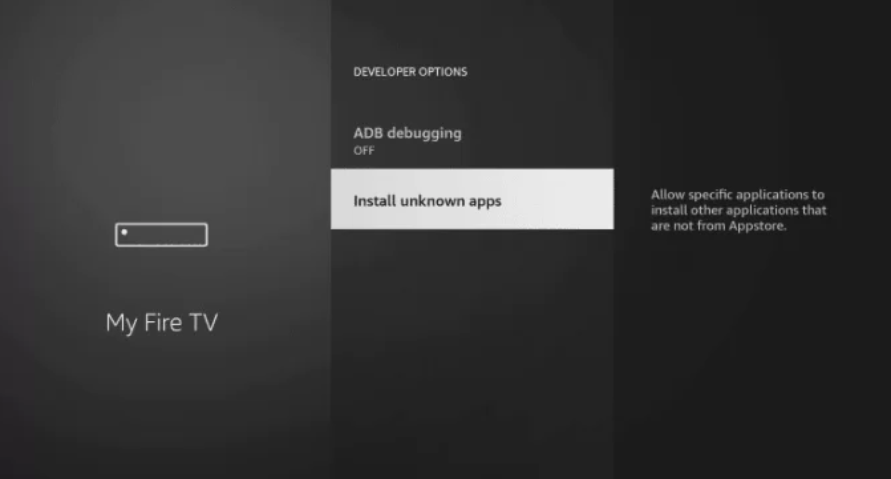 7. Select the Downloader app and click Turn on.
8. Click the Go button to start downloading the APK file. Then, install the Tiger VPN app.
9. Now, click open to launch the TIGER VPN app.
10. Once installed, open the Tiger VPN app. Sign in with your Tiger account
11. Connect to the selected server location. Now, you can use Tiger VPN.
How Does Tiger VPN Give Support To Its Customers?
TigerVPN offers customer support through a variety of channels to ensure customers get help in the most convenient way. Here are some of the ways TigerVPN helps its customers.
Help Center:
TigerVPN's website has an extensive help center with articles and tutorials on various topics related to using the service. Customers can search for answers to their questions using keywords or browsing categories.
Email Support:
If you need help with a service issue, you can email TigerVPN's support team. The support team usually responds within a few hours to resolve your issue.
Live Chat:
You can connect with TigerVPN agents through their live chat feature on their website. This is a great option for customers who need immediate assistance with their service.
Social Media:
TigerVPN is active on social media platforms like Twitter, Facebook, and Instagram. Customers can reach out to the support team through these platforms for assistance with their service.
Remote Assistance:
In some cases, TigerVPN may offer remote assistance to customers who need more advanced technical support. This involves a support agent connecting to the customer's device remotely to diagnose and resolve the issue.
| | |
| --- | --- |
| Customer Support | Available in Tiger VPN |
| 24/7 Live Chat Support | No |
| 24/7 Email Support | No |
| Chatbot | No |
| Live Chat Support | Yes |
| Email | Yes |
| Email Support via Online Form | No |
| Tutorial Videos | Yes |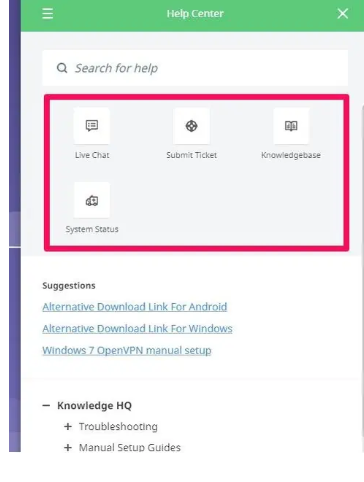 Well, TigerVPN is pretty reliable because it doesn't really keep logs. TigerVPN is also based in Slovakia, so it is completely safe to use.TigerVPN is a VPN service that claims to provide users with a secure and private online experience. It uses military-grade encryption to protect your internet traffic and offers a no-logs policy. In other words, they do not keep records of your online activities.TigerVPN has also undergone independent security audits to verify the effectiveness of its security measures and offers a range of features that improve user privacy and security to make sure that it's a trustworthy VPN.
Some VPNs are faster, feature-rich, and overall better than TigerVPN. If you want a VPN but think TigerVPN isn't for you, check out the other VPN products below.
CyberGhost
If you are looking for another VPN, CyberGhost is a secure, easy-to-use VPN that's great for streaming, according to CyberGhost VPN reviews. It's a powerful VPN service that's perfect for those on a tight budget. The service also offers affordable and feature-rich apps. In addition, you can use it free of charge 24 hours a day. You can even check the performance of your desired terminal.
What people usually like about CyberGhost is the GDPR compliance feature that most VPNs don't offer. Don't forget that CyberGhost US unblocks Netflix and has friendly customer support at your disposal. Therefore, you can consider subscribing to the service to watch US Netflix TV shows and other media content. Speaking of security, Cyber ​​Ghost stands apart from other providers with its NoSpy and dedicated IP servers. And protect your data with military-grade 256-bit AES encryption.
Ivacy VPN
Ivacy is a great VPN. The fact that Ivacy offers tons of features, affordable pricing plans, great Netflix/torrent compatibility, and incredible customer support makes it totally worth the $1/month price tag. You'll notice that ivacyVPN's performance was partially in line with industry giants.
NordVPN
NordVPN is known for its strong security features and its very well-made product. Finally, it offers smooth performance, affordable plans, and great security features like Onion over VPN, obfuscated servers, and CyberSec, which few VPN providers do.
Not only that but you'll get pleasantly surprised by how well NordVPN works with various streaming services and torrents. Even though you can stream and download at the same time, NordVPN delivered a very fast speed, averaging 91.92 Mbps.
Final Words
If you are looking for compatibility, good customer service, saving, and security, Tiger VPN is what you need. As it ensures that no logs are kept and, having developed the code itself, can ensure that security and anonymity are top priorities. You can connect directly through your operating system's built-in tools. It supports the latest encryption protocols and supports P2P file sharing and torrenting.
Besides having only one connection type and offering certain features for high payers, the service lacks many features. It's a simple VPN connection with simple features. TigerVPN offers a number of features, including a no-logs policy, an automatic kill switch, and DNS leak protection. It also allows users to bypass internet censorship and geo-restrictions by connecting to servers in different countries. TigerVPN is available for multiple platforms, including Windows, Mac, Android, and iOS devices.
In addition to security and privacy features, TigerVPN offers excellent customer support through a variety of channels, including a help center, email support, live chat, social media, and remote assistance. Overall, TigerVPN is a reliable and affordable VPN service that offers a wide range of features and excellent customer support and will give you a secure online experience.