The Hulu Hotstar Bundle, What Is It?
After the acquisition of Star India by Disney, they took drastic measures to shift the streaming paradigm in the United States. To be more precise, the American version of Hotstar discontinued in the last year as a standalone service which was previously home to Asian TV shows and movies for the ex-pats residing in the US. The majority of the Hotstar content was scheduled to be included in the Disney bundle after signing the deals with Walt Disney but it didn't go well. Due to this, many people were left in vain about how to watch Asian content in the US on Disney Bundle which was previously available on Hotstar.
Later on, Disney decided to place the Hotstar library on a different platform which is now popularly known as Hulu and ESPN and Disney named the complete package as Disney Bundle which is now available to buy with any of the three platforms.
So, if you are a Bollywood lover, Hulu is offering exciting bundles with Disney+ and Hotstar at a very attractive price. In addition to already popular shows on Hulu like Under the Banner of Heaven, Extraordinary, The 1619 Project, Superstore, and so on, you can now enjoy trending Bollywood shows and movies like Koffee with Karan, Escape Live, Rudra, Masoom, Kana Kaanum Kaalangal, Bheemla Nayak, 83, Atrangi Re and much more on Hulu when you subscribe to any base plan for as low as $7.99/month.
Additionally, with only $5/month extra from the base subscription price, you can get a Hulu bundle with Disney+ and ESPN to watch the exciting content on both platforms including Marvel, Pixar, Star Wars, and much more including access to live sports with ESPN+ with or without ads. You can choose from the following bundled plans which meet your requirements and suit your pocket.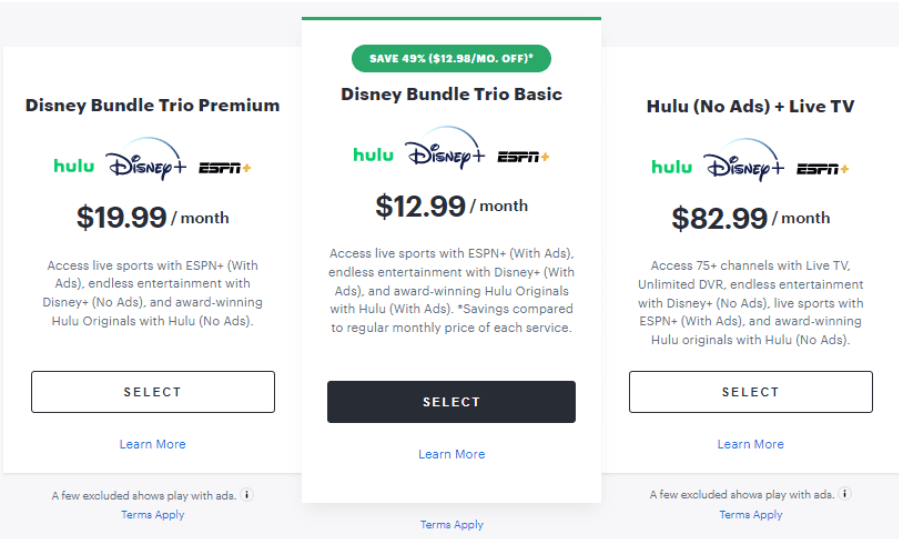 If you are not into sports then you can save a further $3.0/month to omit ESPN+ from the Trio Basic bundle and enjoy Hulu, Hotstar, and Disney+ for only $9.99/month. To subscribe, visit here before the offer expires.
How To Watch Hulu On Hotstar
You can enjoy Hotstar content on Hulu without paying anything except the Hulu Base Subscription plan price. The good news is that the Hotstar content is available in Hulu free trial as well. To get a Hulu subscription with Hotstar follow the step mentioned below.
Go to https://signup.hulu.com/plans
Choose from the following base plans which include Hotstar content as well.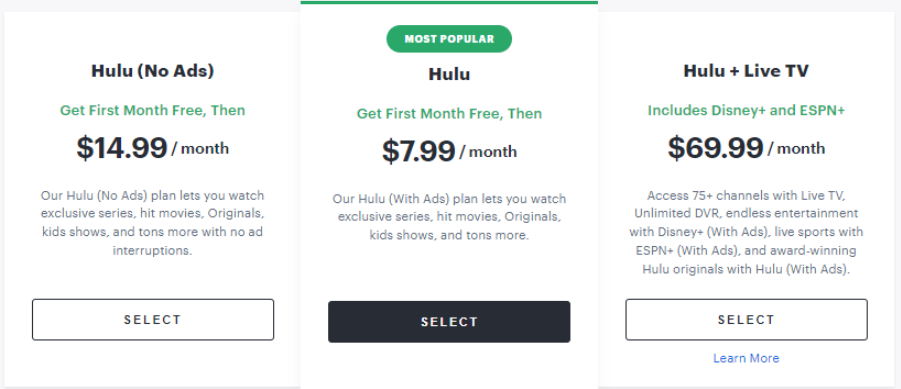 Provide the required information on the following screen and press CONTINUE.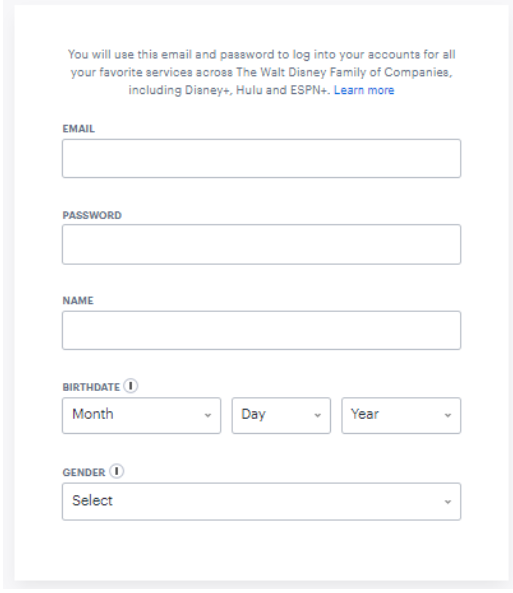 Enter your billing information. (You won't be charged for the first 30 days).
Login with your account and navigate to Hulu Hubs and select Hotstar.
Now enjoy Hulu with Hotstar shows for free for the next 30 days.
I want to Access the Disney+, Hotstar and Hulu, But How?
Since Hulu, Disney+, and Hotstar are Geo-restricted streaming services therefore they can be only accessed from certain locations. For example, Hulu is only available in the US, Disney+ is available in the US and some countries in Europe, and Hotstar (standalone) is restricted to India, Indonesia, Malaysia, and Thailand.
So, if you are buying a bundle for all these three then you have to be in the country where all of these three platforms work which is nowhere but the US as limited by Hulu. Don't worry you don't have to travel to the US if you're not already living there due to technological advancement in the IT industry which allows us to be virtually present in any country in the world by using a VPN service.
To use a VPN, first, you have to buy a premium subscription as free VPNs are not that effective and fast and also contain malware. They are light on your pocket as compared to the features they are offering. You can get VPN service for as low as $2.11/month with lots of useful features such as Ad Blocking, Multi-hopping, kill switch, double security, and so on.
Tested and Secure VPNs That Works for The Bundle
Once you have subscribed to the best affordable VPN Service, you can use their app on your PC, Mobile, Smart TV, or Gaming Console to stream the Hulu bundle without any restrictions.
Previously, Hotstar was a standalone streaming service that was only available in the US which no longer exists. On the other hand, Disney+ Hotstar is another standalone streaming service, but only available in Asian countries. It means, if you're in the US and want to watch Disney+ Hotstar content, you need to use Hulu App to watch the Disney+ Hotstar content.
Yes, you can access Hotstar with your Disney account but only if you're already a subscriber of Disney Bundle. Once you have subscribed to the Disney Bundle using any of the three streaming services, you can use the same account on Disney+, Hulu, and ESPN on your devices.